Every now and again, life has a tendency to make you stop and smell the flowers. The inspiration for this blog post is in the friends all around me who are literally blooming and inspiring me to grab life by the balls and go for it.
As a thirty something Mum, it can feel a little like life's tracks are pretty set out. They are well worn and heading in a familiar direction, with little room to break free and take a new turn.
I've been there myself. A long term employee of an organisation, in a job and stage of life I wasn't truly fulfilled. Then, later on, a stay at home mum of two daughters, unable to see where my career would lie when it returned, if it ever returned.
It's scary. It's hard to know where to start, and it's daunting to believe you might be able to create the logistics required for you to do something, anything about it.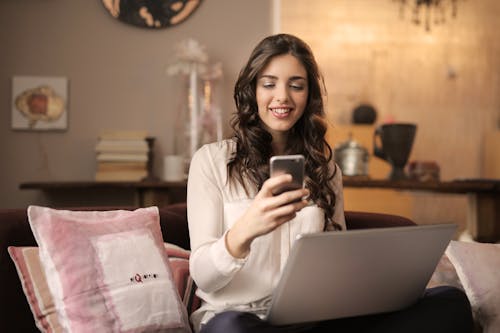 But it can be done, whether with a slight push or a leap of faith, the opportunities are there for the brave, the dedicated and the resilient. And who knows this more than a Mother.
I truly believe that is why so many women have made their dreams come true – created businesses out of imagination and creativity, an interest or a passion. Perhaps they have retrained, embarked on new careers or sought out the solution to their own flexible working needs by eliminating the problem, their boss, and becoming their own.
In my old world, of employed work in a large organisation, my blinkers were on as to what was achievable. I arrived at work, I did my job, and I went home to my kids. I was happy to not have the stress of any complex business admin and enjoyed the change of scenery that being in the office provided me. I didn't really know how to even begin when it came to setting up a business and I was blissfully ignorant, walking the line set by the life I believed I'd always have.
And yet, for a while, after being made redundant, I was my own boss. I called the shots of when I worked, blurring the lines between a hobby and paid employment and living out my own sketchy version of the online influencer, whilst the kids slept and were at nursery.
Of course I came full circle and did return to work this year, but my entire outlook towards work has changed. Entirely focused on my obligations and drive at work during my contracted hours, and on occasion more should it be needed, the time outside of work is mine and for me to follow my extra curricular passions and dreams, and I now know that this is a world we live in where anything is possible.
All around me empowered women are taking their lives by the reigns. Enrolling on training courses, remodelling their homes to make space for their passions to grow into businesses. Some have quit their jobs entirely, whilst others have kept their fingers in both pies as a means of security and consistency, whilst proving that their worth knows no limits.
Beauty therapists, consultants, sports coaches, social media managers, remote sales reps, writers, florists, bloggers, need I go on?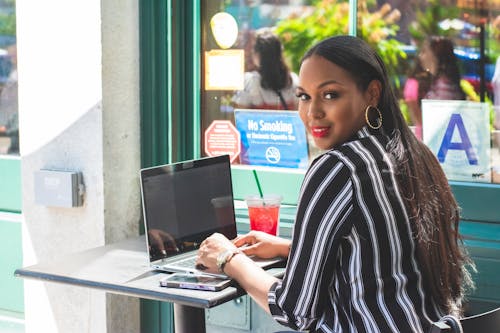 There was a time I truly believed I was 'just a Mum', and no woman should ever be made to feel that way. I hope if you are reading this and feeling underwhelmed by your own achievements, then turn it on it's head. Be inspired. What do you love, what do you want, and what do you want for your future?
Goal setting is a way of realising your dreams. Visualising where you want to be in one, three, five years time and actually imagine yourself in that place. Cheesey as it sounds it is something I truly believe in.
It was a technique I used when planning my return to work, and despite being told by others that there were no decent part time jobs in Science, in Kent, I imagined myself in that job, in that happy place, and no prizes for guessing how it ended up.
If you dream of designing your own artwork, being an interior designer, making kids clothes, (the sky is the limit!) there is always a place to start. Small steps to take that ultimately bring you a little bit closer to the final destination.
Of course it's hard to pin point what your 'thing' could be. It's all too easy to think of all the things you can't do, or couldn't do because the logistics are just too hard. To tell yourself that you aren't good at anything or it would just never work.
And perhaps, right now, it is too hard. But breaking it down into smaller goals; the near future, the medium term, when could the right time be? Is there anything you could do now to give you a head start?
Opening your eyes to opportunities, putting yourself in the right places and having open conversations with the right people is sometimes all it takes for one thing to lead to another.
Read a book, buy a notebook and scribble down some ideas. Explore the financials and research competitors or childcare and let your dreams start to become a little reality.
The biggest challenge to overcome is your own self belief, I truly believe that.
I know I can finish my book, flourish in a good job, continue to blog, have new adventures and still be a good Mum. It's all entirely possible; if you can dream it, you really can do it.
x MMT
(Visited 78 times, 1 visits today)