In the autumn of last year it dawned on me that the elusive moment I believed would come one day, was bubbling up inside of me, beginning to niggle. A feeling I always spoke about when people asked me 'what are you going to do about work?'. I always answered that I'd know when the time was right, and until then would continue to live in the moment, not worrying about what may or may not happen in the future.
As our youngest daughters school application is sealed signed and delivered, it's a matter of months now until the pre school doors are closed behind us for good, and we enter the realms of having two children at school. No more babies, the next chapter awaits.
This of course was always going to happen, and is a seemingly simple transition, but having your two offspring under one roof, on the same timetable and activities is frankly the logistical nirvana we have been waiting for. It's a time I have known I would not be happy waiting in for them at home for five days a week, and more recently realised that my blog alone is not enough to keep my fires burning bright.
Of course blogging has brought me so much during this time, but as the girls grow and their needs change, I believe the time is right for all of us to find more balance, and to get back out there doing what was always such a big part of who I am.
That said, I realise to stand any chance of securing a decent job, flexible, family friendly, commutable and doing something which I am trained / would love to do is slim. It's me against every other Mum looking for that high paid, term time only, low stress, high reward position. Whatever the hell that may be. And so I have vowed to step into 2019 with an open mind and consider any possibilities which fate brings my way.
I've begun some networking; reconnecting with colleagues and friends from my work days who frankly got lost in the abyss of sleepless nights and Mummy whatsapp group chats. Not just for their useful contacts in the business, but because some of them were good friends who I have missed having in my life.
In catching up with my old science crew, I've found out which organisations to hustle and which ones to avoid like the plague.
I've spoken to teachers and TA's to get the lowdown on what's really involved in those jobs in education, with mixed reviews. I've offered to volunteer at the school, to get a feel for what it's like beyond those drop off doors. And, I've also caught up with my old science crew, finding out which organisations to hustle and which ones to avoid like the plague.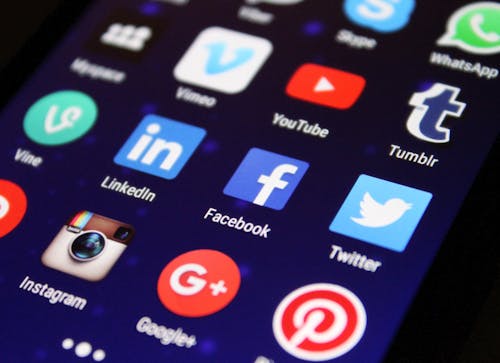 I've even updated my linkedin profile, tentatively adding a section detailing the achievements of being a freelance writer over the last few years. After all, it's something to talk about in an interview – making a business from your own ramblings online. Whether it will be a total turn off is yet to be decided, but as always my heart will be on my sleeve with full disclosure on what I am all about. If nothing else, it could perhaps make me that memorable candidate?
Amidst the theoretical musings that later in 2019 I might start looking for a real, albeit part time, position, a colleague from my past dropped me a line to meet for lunch. Over a cream cheese bagel she mentioned that her firms recruitment guy had been trying to get in touch with me back in the summer, and sure enough after a quick rummage I found his email.
The long and short is that one thing has lead to another, as it often does, and I have found myself applying for a role at a Pharmaceutical organisation based in Kent.
Shit just got real.
Yes, it's a bit too early. No, I have not got the job in the bag. But nothing ventured, nothing gained, right?
And so in a blurry week of sleepless nights worrying about childminders, thirty hours schemes, summer holidays and the optimal part time hours, I have to have faith that it will all come good in the end.
Can I even do this job? How will the girls cope? How will I cope? I don't have any of the answers but what I do have is faith that if it's meant to be, it will be. And if not? Que Sera Sera.
2019 was always going to be a year of change for our family, and one way or another I believe good things will come in time, with a little self belief, a positive mental attitude and a healthy dose of realism.
Holy crap I haven't had an interview in about a decade, any tips?!
x MMT
(Visited 192 times, 1 visits today)