As you may recall from some previous posts, our youngest dangermouse has an aversion to the two things every parent prays for: Sleep and eating.
So, seeking the answer to our despair after a particularly horrendous episode, last week I dragged my tired butt to the childrens health clinic. It's not a path I've frequented with child #2, having learnt the first time around the guidance provided is often the textbook answer you knew yourself deep down. And obviously, second time around we are pros, right? HA.
So having explained our weary predicament, the health visitor grilled me over her eating habits, daytime sleep situation and provided me the answer.
"You need to serve her a high tea."
A high tea? My mind jumped to images of perfect children sat in their Sunday best at the table with tea in fine china and beautifully decorated cupcakes on an ornate cake stand tower. White bread cucumber sandwhiches with the crusts removed and scones with clotted cream and jam.
It then wandered to images of the mad hatters tea party, probably a more realistic scenario. A chaotic muddle of sandwiches and singing. Tigs sitting beautifully, our Alice, with Dangermouse popping out of a stripy teapot and me orchestrating the whole carnage wearing a crazy top hat…
"Fill her up just before bed with a bowl of cereal, porridge, toast…anything that will keep her tummy full long into the night. If she's eating her dinner at 4.30pm she'll need something else later to sustain her and keep her feeling content".
Right, okay that's doable. Oh, hold on, she doesn't really like most cereals. Toast is a bit hit and miss. I did say didn't I that we struggle to get her to eat? But we'll give it a go; anything is worth a try.
My good friend Google tells me that high tea is in fact a totally different thing to afternoon tea – so named due to the working class folk having laboured all day having a more substantial meal than their upper class friends enjoying afternoon tea, and eating it at a table, hence the 'high'. So less of the fine dining, or even the happy unbirthdays, a good solid supper of savoury substance is on the itinerary.
So now, the meal prep per day total has gone up to four (five if us grown ups fancy something a little less 'child friendly). Which means no sooner has the last lot of washing up and clearing up been completed, it's time for the next round of 'please eat'. Whilst trying to hold off her always hungry sister scavenging the inevitable scraps like a circling vulture.
It's tricky trying to load her up with food not packed with sugar, which I'm told can increase night awakenings. Crumpets have gone down a treat, marmite on toast, rice crispies and kiwis which are said to have sleep beneficial properties. The odd cereal bar, a bagel, anything goes.
Crazy as it seemed at first, we have seen progress…the last week we have had whole nights sleeps one more than one occasion. Maybe there is something in this after all?…
x MMT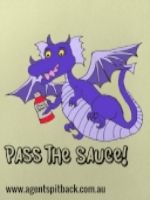 (Visited 252 times, 1 visits today)