*contributed collaborative post
When many people think 'Christmas decorations', they tend to think along the lines of traditional decorations, rather than any other modern arrangements or variations. In fact, some keep the same decorations for a long time indeed, and never quite feel a need to update them even as the years roll on by. The old saying rings true for them here; "if it ain't broke, don't fix it!"
Still, if you are seeking to rectify some Christmas pitfalls or refresh your festive ways, then you can certainly make a good start in the decoration department. Consequently, here's how to go for a more modern styling for presumably what will now be Christmas 2019!
 Modern Wreaths
Specially designed foliage is a big part of the modern Christmas and can add a whole new dimension to your festive cheer. This can be done through buying some festive wreaths from Cox & Cox, which will really update your home in a lavish way. Of course, wreaths aren't exactly new, but it's the design of these iterations that update them for the modern age.
Notice the colour scheme on these newer wreaths; golds, bronzes, whites. They'll have frosted twigs, or even be half wreaths partially featuring bits of cotton, otherwise revealing the exposed branches slightly. These minimalist, Nordic styles are the modern nuances that are on trend today, instead of the thick, broad and bushy greenery that Christmas used to celebrate. If you hang up a few in succession along your walls, it'll look like a tidy and well-planned design!
 Rich Lighting
Sticking with the thematic colours for a moment, modern Christmas' definitely come down to colour in more ways than one. While the flashing reds, blues and greens may have served up a treat for you as a child, today they're just not in style. Try to stick with the previously mentioned colours for all your lighting affects; golds and silvers.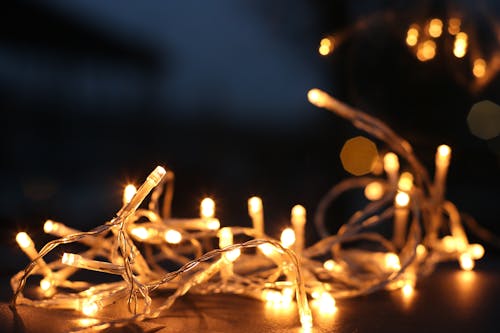 Moreover, avoid the flashing lights and instead aim for some bolder, brighter lights instead. The consistency of the colours will perhaps be slightly less irritating when they're not flashing in your face, and they may just show off what looks like a warm, snug, cosy home inside. Consequently, this kind of lighting arrangement looks slightly more mature and calculated. 
 Miniature Wooden Christmas Trees
Granted, this one might seem slightly bizarre, but miniature wooden Christmas trees really add some modern touches to your Christmassy home. They can be painted, and are available in, mint greens, pure whites or extravagant golds. They'll expertly fill in any gaps and sit nicely on counters, small tables and window sills. Once again, these are somewhat Nordic by design; they're also very affordable, and easy to make should you ever want to pitch in and make some for yourself. Subtle and understated, these trees are the kinds of items that serve as the final touches to your modern Christmas space.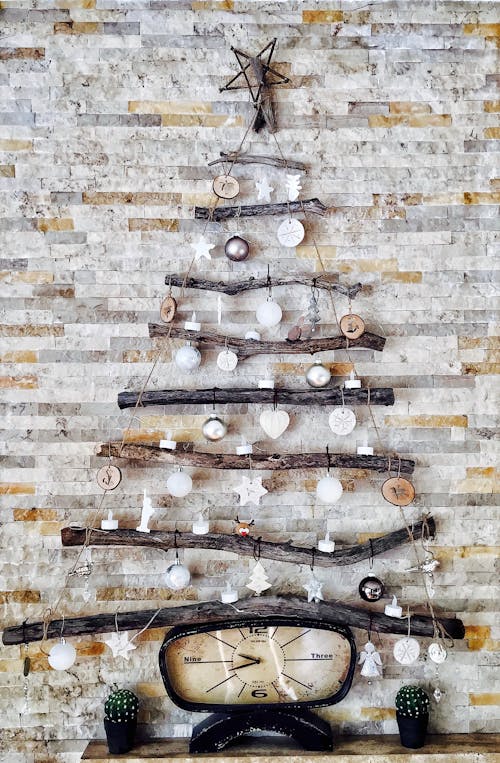 (Visited 20 times, 1 visits today)