I wasn't consciously setting out this past month to revamp my make-up bag. It just kind of happened. Ooops. With a combination of Birthday gifts, a little spending money and vouchers  in cards, plus the irresistible lure of Duty free shopping on holiday, and some not-to-be-missed bargains I can of course forgive myself for falling off the #HideTheBags wagon.
I mean, it's not like I do it often. An embarrassing amount of my go-to cosmetics have been with me through my late teens, early twenties, and beyond. Does make up actually go off? There's no fear of the 'going out' make up running out nowadays, and the every-day make up, well there isn't any of that.
But, I'm not totally useless as a #BBlogger. I know what one is for starters. I am a Mum, I like minimalism, efficiency and anything which makes me feel less like a sack of shite when the occasion is called for. I mean there are some bags (of the under eye variety) that we all need to hide from time to time, especially when dealing with various forms of sleep deprivation.
So here's my haul from June…enjoy. Maybe even treat yourself, I say so… Just #HideTheBags.
MAC False Lashes Extreme Black (£19). I sent the hubby on a mission to grab me some 'not clumpy' mascara with my ten pound voucher on his way past the MAC store at Kings Cross. The boy done good. This mascara is heavenly – light, moussy and so far not a clump in sight. It does exactly what it says on its oh so beautifully curvaceous tin. I'm a MAC girl through and through – when it comes to eye make up it's the only brand I use for mascara, eye liner and shadows. The stuff lasts AGES too…
Oribre Impermeable Anti-Humidity spray. (£18). This spray was reccommended to me by none other than Talya aka Motherhood real just in time for #BML16. Yes, blogging brings you all sorts. A first I thought anti-humidity spray only existed in Batman, but for real, this stuff is incredible. June was such a damp month my naturally wavy hair sufferred an all time low in the frizz department. Yes Monica, it's the Humidity. Well NO MORE! Smells like the most luxurious hair salon ever too. 
Rituals Happy Hands mandarin & Mint (£8.50). I love Rituals. My hubby knows it, and my family know it. Which makes buying me Birthday presents a tad easier. My Mother in Law got it so right with this gift…smells all summery and heavenly in a way only Rituals does it. Happy Hands, Happy Mummy.
No.7 Lift & Luminate Triple Action serum (£35). This one was another MIL prezzie to die for. I'd never have bought this for myself, but it's just as brilliant as the internet is saying. Feels so soft on your skin, and lets face it, we need all the help we can get.
YSL Touche Eclat (£25). This one was a birthday money spend – using the bargainous in flight discounts on holiday. Touche Eclat should be handed out in hospitals in those Emmas Diary bags, instead of another pot of Sudocream and washing powder samples. This is what new Mums would really love. I never really had a problem with dark circles until the sleep thieves came along. Apparently you can do contouring too, but don't ask me about that…
Stila Liquid Eyeliner (£14.50). Another in flight purchase. My make up kit was distinctly lacking in liquid eyeliner, and I fancied giving that whole flick thing a go. I only started wearing eye liner in my twenties, after going to a fancy dress party as Avril Lavigne (with a skate board) and realising it actually looked alright. Needless to say I haven't mastered liquid eyeliner just yet, but practice makes perfect. Having some is a start.
Dior Addict Ultra-Gloss (£23). Dior gloss is the only one I use. I can't deal with smudgy lipsticks, they never seem to stay nice on my dry lips. These Dior ones don't stick to wispy bits of flyaway hair and are subtle but sparkly. I thought they'd been discontinued so I snapped up my favourite shade last month when I saw they had brought out a new line. It's my going out-out essential.
Marc Jacobs Daisy Eau so Fresh. (£49.50). The hubby went away with work for 7 long days. I got a well deserved present. top tip: drop hints, sometimes they work.
No.7 Gel look Nail Colour / Stay Perfect Nail Colour (£7) This one was a random buy. At the till in Boots I was made aware of a killer deal i I spent a few more pounds. Remembering I wanted some new toes paint (cannot do fingers), I delved into a bowl of coral and pink loveliness on the counter. In exchanged I got the free gift of the century. See item 10. Happy Days.
No.7 Airbrush Away Primer / No. 7 BB Lips / Soap and Glory Arch De Triumph / Mark Hill  Serum / Champneys A little pick me up / Botanics face scrub / Soltan once face : #BootsBeautyMustHaves. How can this even be possible? I got all this lot FREE. Thanks so much Boots! Deal of the century! Fave so far is the Champneys moisturiser…my poor Mum Knees have never been so silky. Result.
x MMT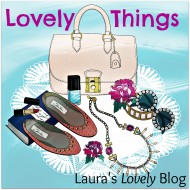 (Visited 121 times, 1 visits today)