I know you might be thinking that I was supposed to be on a budget (Ker-chinging in the changes: Mum on a Budget) since being made redundant. But you know what comes with being made redundant after 14 years service? A very happy payday. And I do need an outfit for Dangermouses christening…and a new coat (since Mr G spotted the 60-odd year old market trader off of Eastenders has the same one as me, which is falling apart).
So, I decided to do a spot of shopping that for once, did not involve Primarni or a food shopping trip turned clothing section accident.

1. Feather Anorak, Grey £89.99

I spotted this coat on a friend of a friend last winter, and had that fatal connection in which you know you'll subtly ask where it was from, then barely be home before googling if you can get your hands on it. I did however resist as spring was around the corner, but I held that thought. As soon as the flip flops were kicked off at the end of summer I unparked the lust and was dead chuffed to see Zara had restocked this perfect school run coat. Long, feather padded, super snug. Yep, this baby was mine. I have to admit I'm a little unsure about the removable fur collar – but that's the beauty of removable! In my opinion the coat looks better without it, but when those frosty mornings kick in it might just be a lovely bonus. I'm very happy that this long term, distant love affair has finally come to fruition.
2. Printed Dress, £39.99

As I've mentioned, I needed a mother of the baby christening outfit. I had tried on half a dozen other dresses in other stores before stumbling across this one. They were all either a little too risque for church, or aged me about 20 years. The words 'I'm not feeling this seventies trend' had barely passed my lips, as I picked up this patterned dress to try on, among 5 others which appeared more hopeful. This little number was certainly the dark horse – it was a 'this is the one' moment. The print is stunning, the fabric is floaty, the cut is so flattering, the dress hangs in the most gorgeous way, with a slightly longer hem at the back – perfect. On the hanger, this dress shouldn't work, but it just does. It's elegant, appropriate yet somehow trendy, and made me feel a million dollars. I'm so pleased I tried it on, and I cannot wait to wear it next Sunday.
3. Elephant print shirt, £25.99

Okay, shirts weren't on the pre-agreed shopping list. But they are everywhere right now aren't they? So easy to wear at this time of year when the weather is between seasons, and some beautiful prints on the rails which to me are like a moth to a flame. I figure I'll never be able to afford nice things again, or for a while anyway, so just couldn't resist trying this on. It's side details are really unusual and this looked gorgeous with some skinny leg trousers*.
4. Body shaping leggins, £19.99

*Skinny leg trousers, I really do need some of those, don't I? These are described online as leggins, but they are thick fabric with a front pleat, much more similar to skinny trousers. There will be no see through bum moments in these slacks. The wide elasticated waist is *hallelujah* to us post baby Mums, and they are cut in an ankle grazer length, perfect for ankle boots or heels.  I've been looking for a pair like this as I have so many nice tops and jackets, but don't have any smart 'up to date' trousers to pair them with. Jeans are my usual go-to, but It's nice to go a little smarter sometimes. And what If I need to go to an interview? I can't wear those Topshop synthetic boot cut trousers from 2002 can I? That's the perfect justification. Sold to the lady already carrying a coat, dress and shirt.
I was really pleasantly surprised at the range and quality of the stock in Zara (obviously) – it's not one of my regular go-to's. Lets hope it doesn't become one either. Whoops. #Hidethebags
x MMT
All images from this blog post were taken from www.zara.com
#Hidethebags is linked up to (as always) Lauras Lovely Blog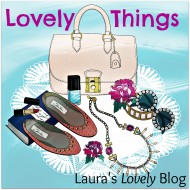 (Visited 798 times, 1 visits today)