The evening temperatures are definitely dropping, and there's nothing nicer than digging out the cosy clothes from the wardrobe at the end of the summer and getting ready to get snuggled up.
Normally, it's a chance for me to maybe invest in a couple of work bits to see me through the season, but this year, my work uniform will be a little different, so why not invest in some SAHM work clothes 🙂

1. Ugg, Dakota Slippers, £85
Ok, now these are a bit of a luxury. But I can justify it, honest.
Somehow, a pair of slippers seems to last me approx 6 weeks. Don't ask me why?! Maybe I'm a foot dragger? I'm talking M&S quality here, no Asda / Blue and white stripe rubbish. So, I figured if I can invest in a quality pair of leather sheepskin slippers, they'll last years? Right?! Well, at least one year. 52 weeks of the year/ 6 weeks = 8 pairs of £20 slippers. That's £160. So, therefore this is a huge saving?! Oh well, maybe not, but they're beautiful, indoor Uggs. What else can I say?!
Buy them here: Www.Uggaustralia.co.uk
2. Superdry; slim fit joggers, £44.99
We all have days we don't want to get out of our PJs. With these to hand, you won't be able to wait. There are jogging bottoms, and then, there are Superdry jogging bottoms. I'm yet to find another brand as thick, snuggly and downright stylish. Again, they aren't the cheapest, but in my humble opinion, it's worth paying the extra for the quality, style and durability. You needn't feel embarrassed down at the toddler group rocking these tracky B's. Team up with a loose fit T or, if you're brave, a skinny vest for the ultimate in comfy casual wear.
Buy them here: Www.superdry.com
3. Dorothy Perkins, Camel double sided Cape, £25 (£18.75 sale)
I love the wearability of these capes – day to evening, dressed up or down, they just look like the kind of knitwear you want to wrap yourself up in. Perfect for the end of summer, post beach, BBQ evenings…or just curled up in front of the TV! Keep it simple with skinny jeans and ankle boots, and if you're feeling brave a fedora hat for some autumn trendsetting. Doubles up as a makeshift picnic blanket, or kids camp (joke).
Buy it here: Www.dorothyperkins.com
Happy shopping x MMT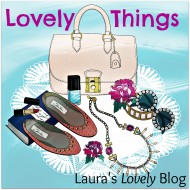 (Visited 97 times, 1 visits today)