We have been contemplating a bedroom refresh for our eldest daughter for a while now. It's not that the tree wall stickers we popped on the feature wall a few years ago have anything wrong as such, it's just that they seem a little tired and perhaps babyish for our daughter who turns six in the Spring. 
Having used vinyl stickers on both her bedroom and the nursery, it's simple enough to transform a room without any decorating – not a scraper in sight, and definitely no need to call in any help from the handy man / Father in Law / any other emergency hired help.
Our daughter is very much at one with nature, and although we wanted to ditch the woodland animal tree, we wanted something that reflected her passion for wildlife in maybe more of a fantasy style, without being too grown up. She is only five after all. Having been trawling the internet for inspiration for months, we were delighted to be contacted by Pixers, who asked if we would like to trial one of their products. A quick tree search later we had at least six options, which we let our daughter choose from.
Pixers works slightly differently to any other wall sticker supplier I have come across before – having chosen your design, you can adjust the dimensions of the product to fit your wall space perfectly. We enlarged ours to fill the blank wall space and make a real statement in our daughters bedroom.
Our product arrived swiftly and in top notch packaging. Two huge sheets with the detail around the tree pre cut, and in between a top sheet and backing paper, to allow easy transfer to your chosen surface.
And once unravelled and laid out to check what was wrapped up inside, it was impossible not to be impressed with the quality and scale of the wall sticker. Plus, in all honesty, a little daunted about getting it onto the wall without mucking it up!
With the girls out of the way we set to work – first job removing the original wall stickers, which just like the pixers stickers, are transferable so a few made their way to other blank spots around the girls bedrooms.
And, just like the pixers stickers, removing vinyl wall stickers leaves the wall entirely undamaged, meaning with a quick wipe over with a dry cloth, we were ready to apply the new wall decal.
Using a few markings to define the centre point, the first sheet went on with ease – slowly easing away the back sheet, adhering to the wall in a downwards direction, until the stickers and top sheet remain on the wall.
We then gave the stickers and top cover a firm squeegee to make sure there was a good bond, and any air bubbles minimised, before whipping away the top sheet revealing the (half done) wall sticker underneath. Even the mouse helped out for that part.
With part one in place, the second side was a little trickier to ensure an invisible join. With just a few beads of sweat and a minor 'heated discussion', we managed to do a pretty decent job – repeating the exact same process whilst ensuring the two sides aligned.
And voila. In way way less than 60 minutes, a bedroom fit for a flower fairy… and not a Peter Andre in sight.
Having discovered Pixers, I'm now absolutely glued (no pun intended) to the site, loving the bold geometric prints and botanical vinyl sheets and murals which can be used not only as wall stickers, but on entire wall panels, desk tops and cupboard doors. There is really no limit to where your creativity could take you, and I have a feeling this won't be the last we see of Pixers around our home.
x MMT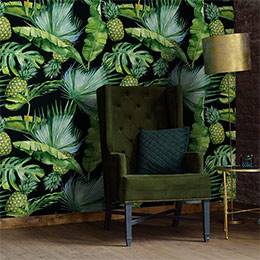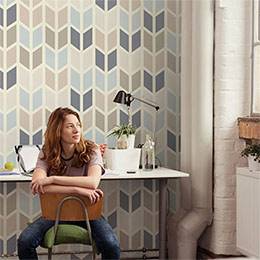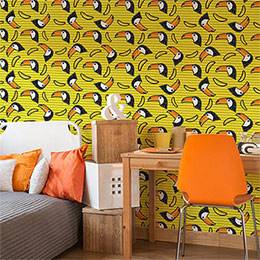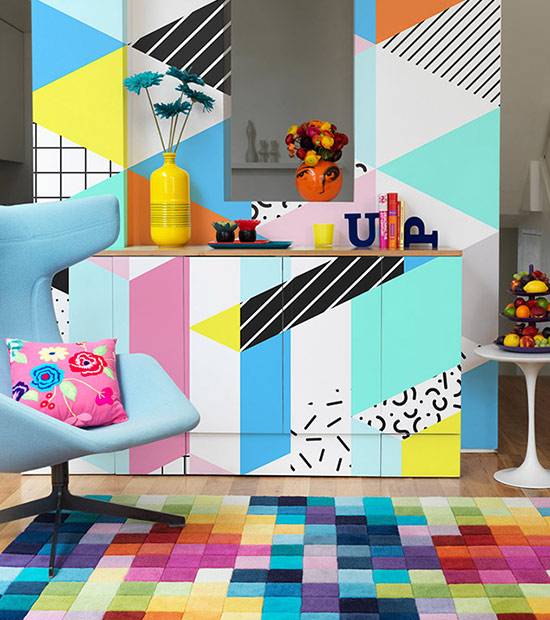 Disclosure: We were sent our Pixers products in exchange for an honest review. All opinions are our own.
(Visited 336 times, 1 visits today)