*collaborative post
A family car is incredibly important. You might think that one car is the same as any others but there are going to be many considerations you need to make. Here are some tips to help you ensure that you have found the right car for your family's needs.
Seats
One of the first things you will think about is the number of seats a car has. Obviously, a two-seater convertible is not going to be a smart choice when you have five children. You need to pick a car based on the number of people in your family. 
However, the considerations don't stop there. You might also regularly don the driver's cap for your children's friends or teammates. If you regularly have to drive kids around for activities and other events, it might be more convenient to get a bigger car. A seven-seater car or one with extra fold-up seats in the boot might be perfect for your family.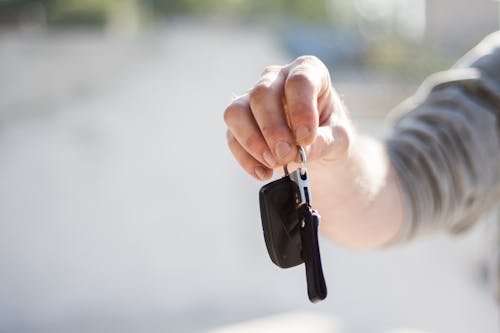 Running Costs
Fuel efficiencies and other issues can impact the running cost of the car. You might have your eye on one particular modelonly to discover that it would cost too much to run each month. It is therefore important that you look for a model thatcan offer you many of the same functions you need but with an overall lower cost. 
One big cost that many people don't consider ahead of time is the insurance. This can be a major expense if you do not find the right policy. However, there are many cheap car insurance UK providers who can get you a policy with a low price and a great level of coverage. It is very important that you take a proper look at everything the policies have to offer you. You can get your comparison here to help you begin to work out which one might be best. Searching for little places like this where you can make a savings means that you will be able to bring down the overall monthly cost of the car in a much more effective manner.
Comfort
The comfort of the car can so often end up as an afterthought when it should be a very important consideration. Add up the amount of time you spend behind the wheel each week. Minutes can very quickly turn into hours. Therefore, you need to be certain that you are spending your time in a car that is comfortable for you and any passengers you might have.
If you are particularly tall, you are going to need to find a car with space for your legs. You also want to make sure there is then going to be room in the rear seats; especially if you have the seat all the way back. Cramped legroom is not going to be good for you as the driver or any passengers you might have. 
Luxuries
If you have the budget, you might want to consider some of the luxuries you can add to your car which your family might appreciate. For example, if you live in a colder climate, heated seats are going to be a real treat in the morning. Reverse cams are going to be a great help if you live in an urban area which can require some difficult manoeuvres for parking. These might not be necessary for your basic needs for the car but they can make owning one much more pleasant. 
Trying to decide on a family car can be very difficult. Take your time to work out exactly what you need from your vehicle and try to find a car which meets these needs as closely as possible.
(Visited 24 times, 1 visits today)