If any of my friends had happened to have met me post 2001, or more specifically, the launch of GHD hair straighteners, they may be unaware of the fact that my hair is naturally curly.
In all honesty, I'd almost forgotten myself.
I'd probably describe my hair texture as annoyingly inbetweeny… it'd never fall naturally to beach babe tousled waves, and neither would it behave anywhere near a presentable style if left 'straight'. No, this high maintenance gift of nature is one that needs some sort of intervention whichever style we're aiming for and it hasn't always been easy to manage, or even achieve.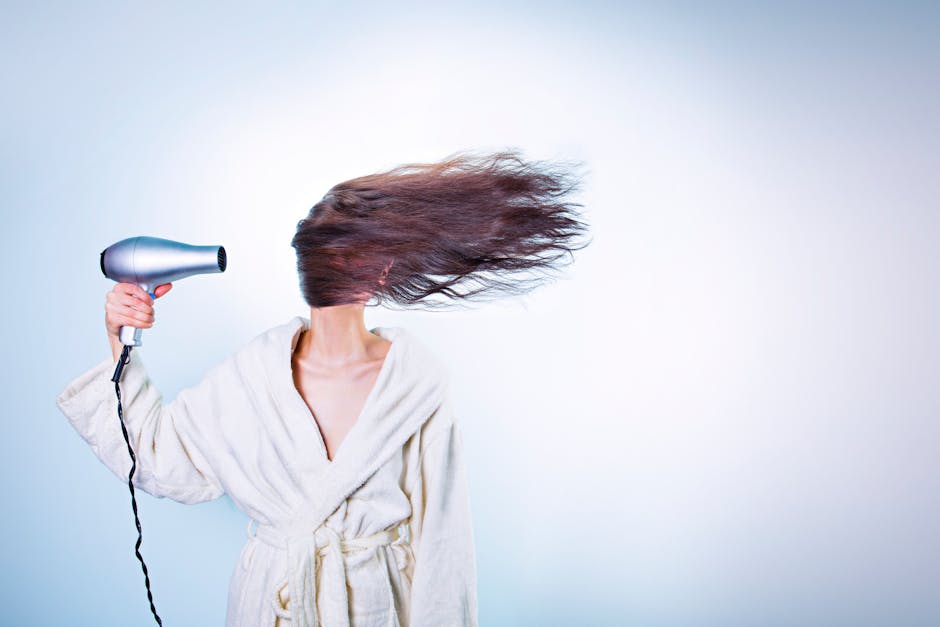 As a teenager, my layered hair was like some kind of lion's mane, and back in the days pre straighteners there was little option than to just ride it out. Clueless as to how to style into a curl, I would brush it and try my best to get it into some kind of order to no avail.
One horrendous memory was having spent ages with Mum styling and moussing it into a wavy bob for a feature in a magazine (don't ask), the first thing the photographer did was ask me to brush my hair. Cue the most frizzy and embarrassing set of photos ever…published far too publicly for any awkward teenagers liking in a national magazine.
I even got a perm in the early 90's, and totally clueless how to deal with that kind of look, I spent the next few months desperate for it to grow out as I brushed it into a frizzy mess.
Thankfully, with age, I realised the hairbrush is no friend of mine, and quite frankly, I could get by without owning one at all. Having mastered the mousse & scrunch dry by my 20's I'd alternate my look between curly and straight (ish) until the GHD's came into my world and I never looked back.
In the last five years I even cracked the barrel curl look with GHD's, when I can be arsed, perhaps for a special occasion. The straighteners have given my hair a super smooth shine that's quite hard to turn your back on after years of frizz.
The only time the curls have made an appearance, is poolside on holiday, given that a post swim style session is a tad ridiculous. Or perhaps after an inevitable soggy school run, inadvertently, of course.
But this summer, I've had a bit of a moment. I've given the old look a bit of a re-launch. I've held back on the straighteners and raided the 'curly hair product' section of Sainsbury's.
I've had to retrain my hair to be curly after years of straightening, and retrain myself on what the hell to do with it. (Still searching for the answer if anyone has any tips). Currently experimenting with Frizz Ease Mousse, control cream, curl shampoo and conditioner, and Sea Salt spray. We've left to dry naturally, and given a little hand with the diffuser that hasn't seen any action for a very long time.
Whilst I have saved myself hours in straightening, I have possibly exchanged it for plenty of time twizzling, drying, re-wetting and fiddling some more. After all, a good blow dry and straighten may last a few days but a curly barnet resembles a storks nest the next morning – not great for school run styling.
The reaction has been mixed. From "What the hell happened to your hair" (understandably assuming I've been electrocuted overnight) to those loving the bold new look. Some might have even suspected a full lace wig, but alas no, "It's natural".
Dressing to match the curls has been challenging… the sleeveless T shirt and denim shorts combo looked a little too much like an 80's rocker. I felt like I should lunge and launch into a bit of Starship or some other Rock ballad any moment.
Anything remotely high waisted, bardot necked or retro style is taki me back to the days I could only wish I looked like this… I was seven then, for the record.
But we're going with it. If nothing else to give my hair a bit of a break from the intense 15 years or so of straightening that perhaps are partly to blame with it's mass exodus post-kiddos.
So we'll see, maybe this phase will last as long as the British summertime. Or maybe I'll be reaching for the Oribre anti-humidity spray (last year's immense beauty find) quicker than you can say "IT'S THE HUMIDITY".
x MMT
(Visited 120 times, 1 visits today)