I have to start this post by confessing I'm not entirely sure if it's the right thing to do. But, it equally felt so wrong to publish the first post after this weekend with a review of the latest in kids umbrellas, or the top annoying habits of our household. I need to stop and pay tribute to a very special little girl, and her Mummy Louise who I have come to think of as a friend and a pivotal member of our #coolmumclub community. 
Louise's daughter Jessica was diagnosed with Hypoplastic Left Heart Syndrome (HLHS) during pregnancy. She started her fight to beat this congenital heart defect in utero, with a complex procedure to expand one of her heart valves to improve blood flow, and allow her to be suitable for life saving post birth surgery. Jessica went on to have many major surgeries in her six years, and sadly this weekend, Louise announced that Jessica had passed away on Saturday morning.
Jessica was and always will be a very special little girl to our family. She shared the rare condition Hypoplastic Left Heart Syndrome with our second daughter, who was taken from us by this devastating condition during pregnancy. Jessica has always represented hope and miracles to us, and we couldn't help but bond with her story through the connection to our own. Louise has always been a pillar of strength and understanding to me, as one heart Mummy to another, and at this time I send all my love and strength back to her and her husband Michael. She has given me the strength to say that CHD is part of our family story too.
As a fellow blogger, I have got to know Louise (a couple of times at events as well as exchanges through blogging) and through her, Jessica's story. Like many others we watched on as Louise embraced life with Jessica and her sister Sophie, and expressed gratitude for every moment together as they lived a happy and full life as a family. We followed their ups and downs and all celebrated their recent happy news of a new addition to be joining the family, something that must have brought Jessica so much joy.
Of course we all rooted for Jessica through her operations and times of recuperation and ill health, but we also watched her growing, starting school, doing simple everyday things and smiling, that smile. Louise's blog not only publicly represented family life with a heart condition, but it also brought so many people joy and smiles as she shared happy moments of their normal life.
Louise has done so much for CHD awareness through allowing others into her life as a heart family. In the meantime we all felt a longing for Jessica to live a long and healthy life, which sadly was not to be. It was however longer than Louise initially believed, something that was an everyday gift to all who knew Jessica.
As we all grieve for a child we never met, Louise's strength has already blown us away, as she continues to be thankful and make time to thank others for their support at a time many of us couldn't imagine being able to function at all. Through Louise's faith, her courage and her incredible support network, I hope she finds a way through the unbearable pain she must undoubtedly be feeling.
Louise has expressed that she wants people to remember Jessica. To talk about her and to share her story. For many people reading this, you will already know Louise and Jessica's, but if you don't and would like to find out more about Jessica's short yet remarkable life, you can read more on Louise's blog, Little Hearts Big Love.
Like so many others who will have spent this weekend deep in thoughts for Louise, Michael and Sophie, and of course Jessica. As we watched our own six year old daughter we haven't been able to escape the sadness in how cruel life can be. We have done all we can at this time; Sent our love and best wishes, cried heartfelt tears, planted a beautiful camellia in memory of two special heart babies which will flower each spring, and made a donation to the fund set up in Jessica's honour. The donations will be given to a charity supporting heart children just like Jessica and their families, Little Hearts Matter. In posting this I hope others will do the same, and spread Jessica's story as part of her legacy.
You can make a donation here:
https://www.justgiving.com/fundraising/jessicasheart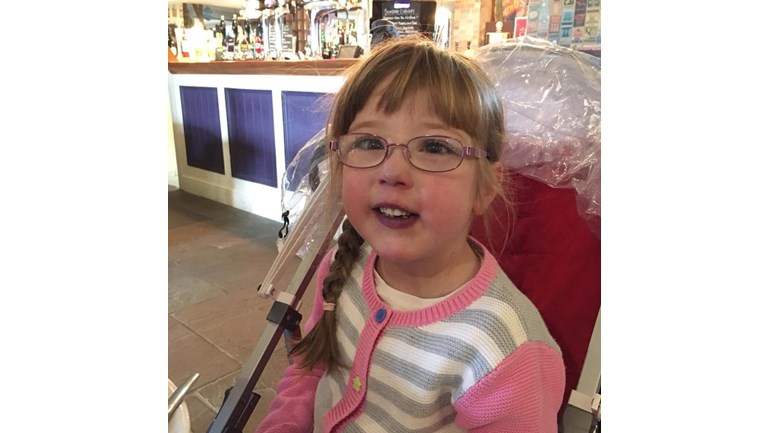 Sweet dreams Jessica.
x MMT
(Visited 299 times, 1 visits today)