As a child, this time of year was ALL about Bonfire night. Sod Halloween, pumpkin picking and trick or treating – those things were pretty much things American kids on TV did, whilst we were all stuffing a guy ready to throw on a fire in the days to come post Halloween.

Steeped in British history, with tales of the Gunpowder plot, you didn't have to go far to find a social club of some sort throwing a bonfire party, where you could run around feral with your friends in the dark, standing too close to the fire, whilst your parents had a drink and debated whether that guy should really be in charge of the fireworks, and yelling at you to chuck your sparklers on the floor when they're done.
Bonfire night food was a huge part of the event – just as much as the rogue fireworks and smell of embers that'd linger on your coat for a good week or so. Polystyrene cups of soup, jacket potatoes with Chilli, and the good old Hot Dog and onions (us Brits love a proper sausage).
But what happened?
Did enough people really ignore all those adverts and videos we got to watch at school about bonfire night safety? Did one too many drunk Dads go back to those lit fireworks? Or did the littles really pick up the finished sparklers, glove free from the ground?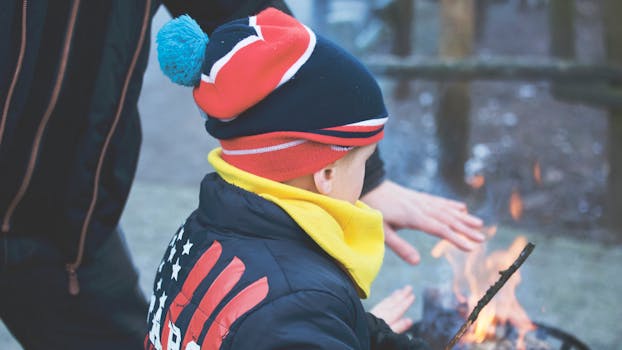 Or perhaps the complicated red tape of public liability insurance, entangled with the risk of open fire, small kids and alcohol just become one risk too many to assess, mitigate and insure?
Either way, Bonfire nights as we knew them have been cast to the archives of memories, never really to be the same again. Now, fireworks seem to be sprinkled throughout the year for all sorts of celebrations, and 'Bonfire night' or 'Fireworks night' is seldom seen at small social venues. Large council funded firework displays, or hefty ticketed private functions are the way to go…unless you prefer to avoid the crowds and go for a home display. Whilst we often opt for a few rockets to mark a very personal anniversary, we have thrown fireworks parties in the past, and I expect we will do again.
A bonfire is a real rarity – and if there is one, you certainly won't be able to get close enough to kick the embers into the smouldering logs, like we did as children.
As we have found out, fireworks aren't cheap, so running your own display can be pricey as well as risky if you don't respect the guidelines. It's worth sharing the joy, inviting some friends and sharing out the cost between you, plus the littles can run inside if they are scared!  And bonfires? Definitely not something I'd feel comfortable having at home.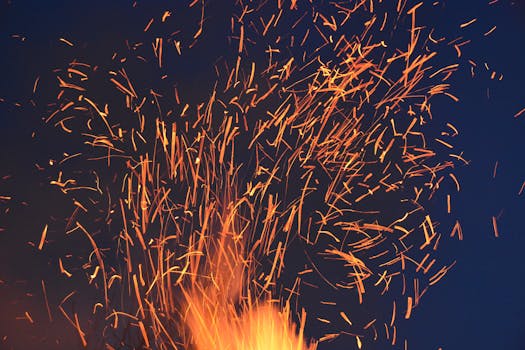 So whilst our kids may never experience toasting a marshmallow over the embers of an enormous smouldering bonfire, perhaps it is for the best. Nowadays the risk of synthetic dresses and pumpkin candles is terrifying enough, without the idea of watching them around an enormous collapsing inferno, with Catherine wheels flying past their legs and rogue rockets landing in the damp grass beside them.
Of course if  you are throwing a fireworks party at home, it's never too boring to revisit the safety rules.
If you're on firework duty, lay off the booze
Never go back to a lit firework
Stand well back
Light sparklers one at a time, wear gloves, don't give to a child under 5
Don't put fireworks in your pocket
Light with a taper
Store fireworks in a closed box
Follow the packet instructions
Discard spent sparklers in a bucket of water – a far safer idea than chucking them on the floor
You can find plenty of Bonfire night advice online – try RoSPA or HSE for some planning tips worth going over.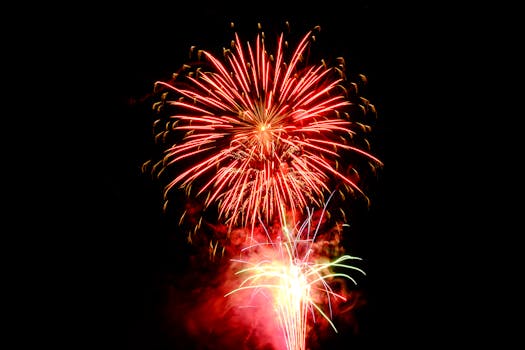 Stay safe, but have fun.
And here are some more facts, safety tips and Bonfire Night must-knows from Optical Express.
x MMT
Disclosure: Collaborative post 
(Visited 205 times, 2 visits today)