Over the last five years, we have been working our way through the decorating of our house one room at a time. New bathroom, check. Ground floor extension, check. New kitchen, check. Garden revamp, check. Girls bedrooms, check. Our bedroom…erm…
Like most of us, our room has 'made do' and with a few nips and tucks to perk it up a little, it still features the totally retro textured wallpaper and fish scale ceiling artex it did when we moved in.
We have a plan though; A plan to transform our bedroom into a serene tranquil space where we can escape the chaos of the house and retire to a haven of our own.  The pinterest board in my mind (and on my actual pinterest account, FYI) has been busy filing elements of a vision of bedroom loveliness,  along an icy Antarctica theme.
https://uk.pinterest.com/mummuddlingthru/antarctic-themed-bedroom/
The timing of this project is all a bit up in the air, as we aren't entirely sure if the layout of the house will remain as is. The dream is to extend into the loft, creating a large suite on the top floor, and thus two equal sized rooms for the girls below and the office gear (currently in a corner of our room) can be returned to a proper office space in the box room.
So, assuming we have, theoretically, made this bold move, what would we do with our blank canvas?
The theme
I'm a firm believer in starting with an item or a concept, and everything else falling into place around that initial step. The Antarctica vision is a product of both of our loves of all things nature, my husband's lifelong dream to visit the Polar Ice Cap, and my love affair with the Ernest Shackleton story.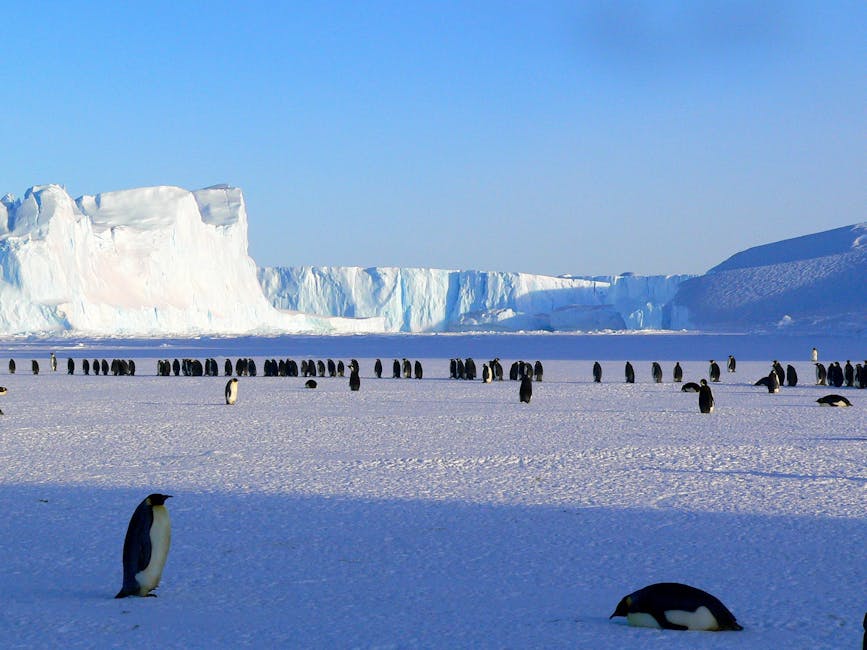 Walls
Unsurprisingly, the first step would be a fresh coat of clean white paint, perhaps contrasted with a pale icy blue in an alcove or feature wall to add another dimension.
Flooring
One of the key parts of the room would be pale grey or whitewashed wooden flooring. We spotted the perfect laminate flooring when we were searching for kitchen floors, and it was even called 'Antarctica' so it's always stuck in my mind.
Lighting
Assuming we had completed the loft extension, we'd definitely have had installed some Velux or Solstro Roofwindows or roof windows to maximise natural light during the day and a view to the stars by night. In a bedroom of course blinds would be an absolute must as to block out the light in those summer months. In fact, my husband has been obsessing about the Velux Cabrio Roof Window, which you have to give him, it's pretty spectacular.
I'd really love to invest in some spectacular lighting – they have a great range at Ikea and I love the huge balls which really make a statement in the right space – like a giant snowball!
To add a touch of magic, I'd really love to try and recreate this wall of nets and fairy lights I saw in their display a couple of years ago – just so pretty.
Furniture
There's no doubt in my mind that the furniture would need to be solid heavy oak – we have a rustic Oak king size bed and I'd consider keeping the natural colour as opposed to going with an all white look. It needs to be homely after all? Not quite sure I am brave enough to get the chalk paint out on this beauty!
Plenty of wardrobe space would be required, or perhaps, if this is my dream bedroom, a walk in wardrobe squeezed into the architectural drawings?!
Bed Linen
Some luxury white linen in a high thread count, and perhaps a waffle texture would be perfect for this look. Perhaps a splurge on a set of The White Company bedding or even a good quality M&S set for a second laundry day spare?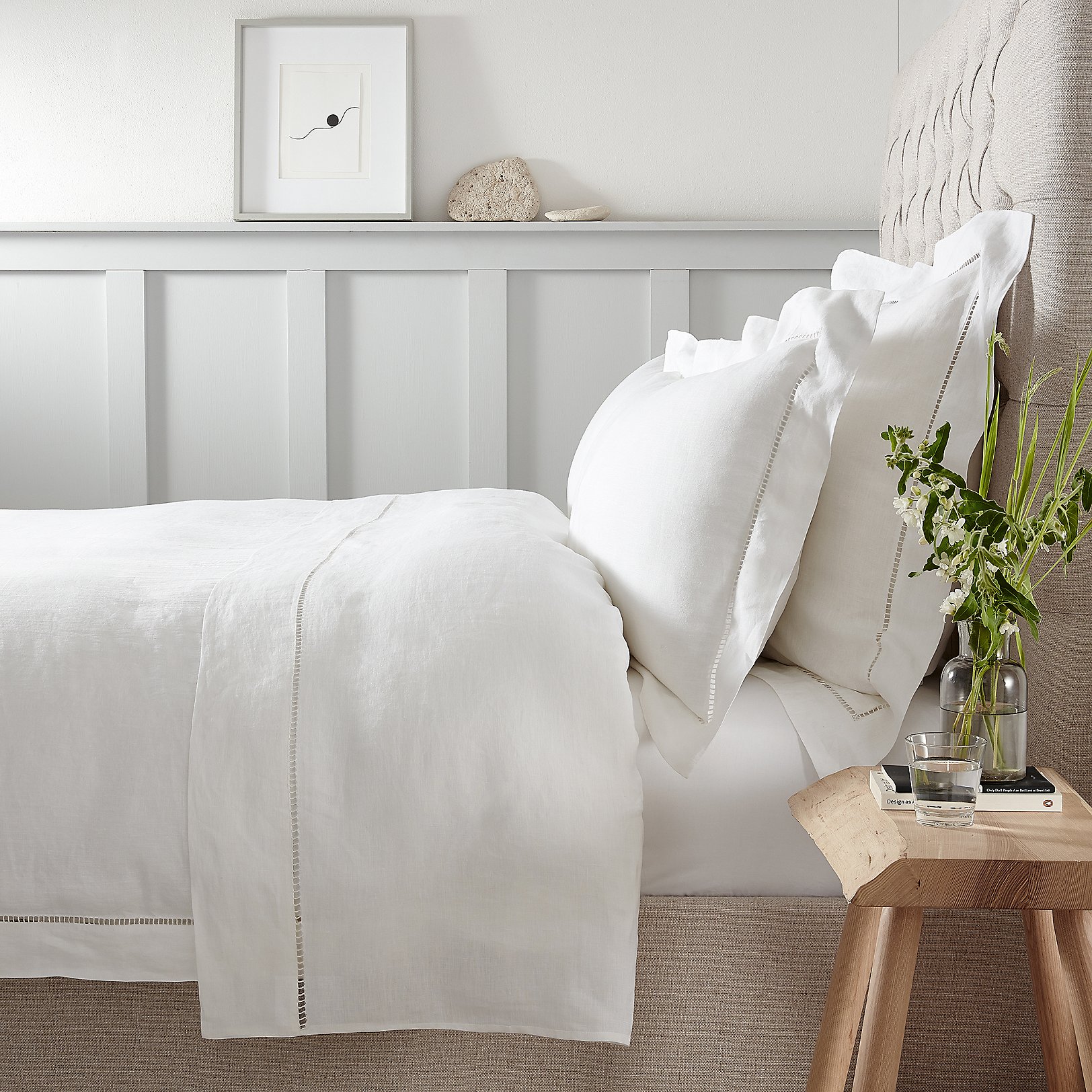 One things for sure and that is the bed would definitely be finished with a faux fur throw, like one of the Cox & Cox ones I've been lusting after for years…
Rugs
Having never had wooden floor in a bedroom before, I'd be keen to get some white fluffy rugs down ready to greet our toes when we roll out of bed in the morning.  Ikea have some perfect faux sheepskin rugs which would look great with our theme.
Window dressing
Having spent years fiddling around with heavy bedroom curtains, what I really visualise in this room is white or perhaps grey shutters for an aesthetic and practical combination.
I'd love to finish around the window with white drapes which are all about the pretty and none of the hassle!
Finishing touches
It's always a tricky balance not to overdo the trinkets which you could accessorise a room with a theme. Unique artwork is a must, and we already have one piece of artwork destined for the room by Bertie & Jack; our family of Penguins set in an Antarctic Map background.
To accompany this we've asked a family member who is also an incredible artist, to commission us something wonderful to pop in a frame that's been hiding behind the wardrobe for years (with that hideous family portrait in, Urgh).
I don't think you could have an Antarctica bedroom without squeezing in a little penguin or two, so this little family by DCUK would be a must wouldn't it?
X MMT
(Visited 327 times, 1 visits today)