We seemed to have reached that point in our family where it feels like something else 'should' happen. After seven years of growing our family, the question looms as to whether our family is complete, or whether we should keep on procreating, perhaps making the leap to a party of five; extending beyond the 2.4 and going for the big famalam feel.
The thing is, that I LOVE babies. Perhaps I'm looking back on our own baby stages with some kind of biological drive to reproduce fogging over the truth. If I really think, I do remember the tiredness, the fog, the bleak days that the crying just never seemed to stop. But, even with all those tough times being ingrained in my memory, there is just something so remarkable, so magical and miraculous creating a new life, that there will always be a part of me wondering if there is a person we don't know yet, who is just a decision away.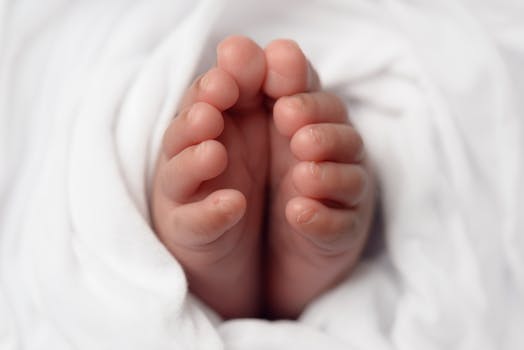 Well, in theory. But we do know only too well how the baby making process isn't as simple as click and collect.
In truth, we have almost 99% decided our baby making days are done. Life is good, and we have almost nailed the sleep thing, the toileting thing, and the feeling a little bit like yourself again thing.
So that maternal drive to love something entirely dependent, seems to have found a new focus.
I want a dog.
Three years ago my parents got a labrador puppy. We thought they were mad. The puppy was, also, mad. I am no fool, and I have witnessed first hand what a dog requires, demands, needs and destroys. But I have also seen what it brings – endless reams of love and in fact, completing the home in a way I hadn't ever really understood.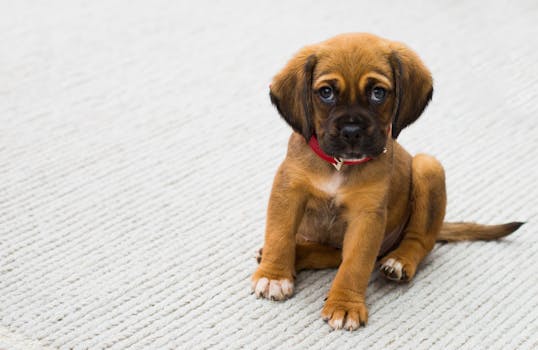 My husband, who has always claimed to have wanted a dog, is panicking. Suddenly, his doggy dreams are close to becoming a reality, and all of a sudden he's not so sure. He is after all, totally OCD about carpets, which could be an issue for starters.
The kids are divided on the subject. Tigs thinks I've gone Nuts, wheras the mouse is all for it. She is obsessed with dogs and can name no less than 10 specific breeds. We love killing a bit of time scrolling #DogsOfInstagram, and her particular fave is the sausage Dog. When it comes to social media I can definitely feel I have been influenced into desiring all that is wonderful about being a dog owner. (The snaps don't often show the puppy piss on the carpet though eh).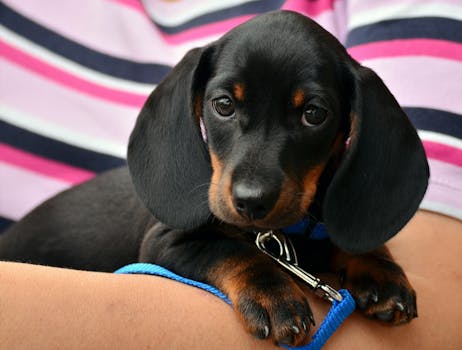 Me, I've always loved the idea of a huge dog – go big or go home right? A Great Dane, an Irish Wolfhound or an Old English Sheepdog. The labrador situ has made me realise however, that we may as well let a shetland pony loose in our home as Dogs definitely don't sleep all day in the corner, like Cats. So, perhaps something middle ground would be a little more practical.
On holiday in the UK last summer, evening walks on the beach would be completed with a dog to walk. We said then that if we were to live somewhere rural like that, we'd absolutely get a dog. Much as, when we have talked about moving to a country idyll, when the girls are older, then, we'd definitely get a dog.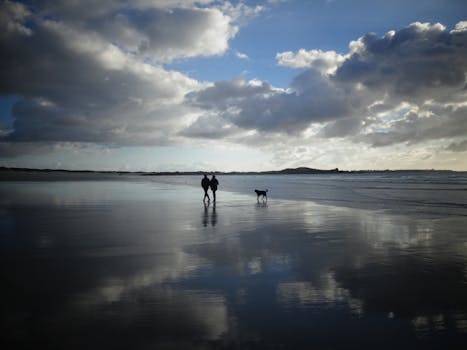 But a dog would be a tie, wouldn't it? Rumour has it people with dogs have to leave fun places early to get home to their hounds, and holidaying is a no no as who would keep poor poochy company? And kennels are so expensive…and don't even get me started on vets bills (my cats cystitis this week cost a eye watering £85. Won't a bowl of cranberry juice do? No? Oh, okay)
I suppose given that I'm currently a stay at home, work at home, Mum, a dog would be a nice little friend for me at home midweek. But, as my responsibilities of motherhood loosen, I really need to think seriously about whether I'm ready to take on another baby – one of the furry variety. And who is to say I'll be here 7 days a week in the mid to long term future?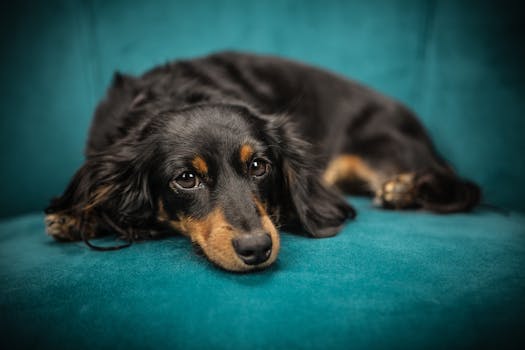 And so, puppy dreams, alongside the baby days, can be filed up high on the shelf. In reality, I know our spontaneous busy lives wouldn't be fair on a dog. I know this is a phase, but this is one that the biological clock isn't ticking on. Our time with a dog may come, and until then, there's a very soppy black Labrador who we can borrow for walkies anytime we like.
x MMT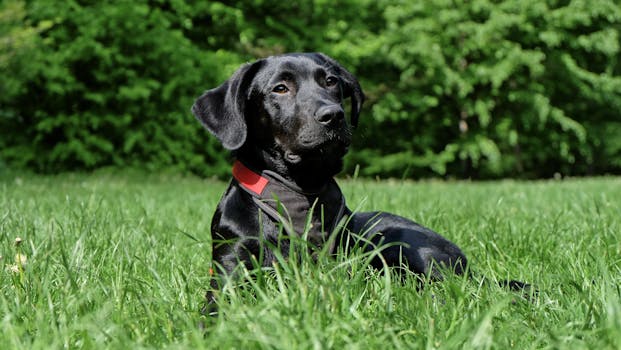 (Visited 79 times, 1 visits today)