Us parents, we love a baby party trick don't we?
I think that's how It started. Our first baby, at around 9 months learnt how to dance. But not to any music, just One Direction. Any other track would not do and she would throw an absolute paddy. At the time 'Kiss you' was in the singles charts and was being played on the radio constantly. We of course downloaded it so she could 'perform' on demand.

With the accessibility of music through so many mediums, it wasn't too long before we advanced to sticking the video on the TV through Vevo. She loved that too. For her first birthday, amongst jigsaws and soft toys, she had the 1D album, a 1D snack pot, lunch box, and a pillow. That's a band that know how to merchandise.
Just after she'd learnt to walk, we captured on video her flicking through a heat magazine that had been left on the sofa. When we pointed to a double page spread on the love life of her hero, we said 'who's that?' and she replied 'Harry'. So there you have it, she said Harry, pretty much concurrently with when she learnt to say Mummy (which was later than many other words due to some mind-game she was clearly playing with me).
It was so hard not to encourage it, and soon, she was seeing Harry all over the place. On the shelves at Sainsburys, adverts on the TV…most of our friends and relatives were now in on the fun, showering her with 1D magazines, books, and other toot.
In the bath, she'd fish out of the bag of foam letters the H and hang on to it for dear life, not interested in any of the other letters.She learnt to draw 'H' really early too, and all her scribbly baby drawings would be adorned with 'H for Harry's'.
The Christmas after her 1st birthday Nanny took it the next level. Lets just say the present of the year was that Barbie sized Harry doll, now a permanent feature in our 18 month old daughters hands. It got a lot of attention everywhere we went, people would ask her who he was and she'd reply 'Harry', hugging onto him for dear life.
Car journeys had become a bit of a headache, as the album would be played on repeat – we all knew every word to every track, her included, and we would all look forward to a new album for a change. Sure, we could have turned it off, but she loved it so much, we grew to like it a bit too *Shame*. If we did attempt a sly change of soundtrack, we'd be met with tears for 'Harry Songs'.
The January after that Christmas, she started a new Nursery. It was going ok, but the staff suggested to help with the settling in we bring in any comforter she had at home. Lots of the kids dragged round scruffy bunnies, teddies, those square softy things. I was slightly embarrassed the next day, when she totterred in hugging her beloved Harry. He had by now become her bedtime comforter; a little hard and pokey, but she wouldn't be anywhere without him; naptime, bedtime included. It worked a treat. The staff thought it was hilarious and she became a bit of a known face round the place, with all the different staff asking her where Harry was. We had to glue his plastic shoes on because they kept falling off at Nursery, causing much distress.
The other Christmas present that was a huge hit that year (yes, again, thanks Mum) was a life size cardboard cut out of Harry who became a talking point in our dining room by the wine rack. Affectionately known as 'Big Harry', it took some explaining as to why she couldn't take him to bed too.
Her second birthday party was, of course, 1D themed. The usual hall, bouncy castle affair, but with 1D invitations, cups, plates, music, cake. As I said, the merchandising is pretty widely available! Big Harry of course was there, and little Harry #2 (#1 fell foul to Nanny's puppy, but was swiftly replaced with a new Harry complete with outfit change).
She loved every new song, and video that came out. (In particular 'Best song ever') and would ask for them constantly. We even bought her the 1D movie, and she made us find the part where 'Harry's in the bin' over and over. After a few weeks we had to hide the DVD.
Harry came with us on so many adventures – we lost him twice at Eurodisney but found him again by retracing our steps. On holiday to Spain, he must have been hot in those skinny jeans and blazer. Our family photos of that 18 months or so feature Harry heavily – on swings, in selfies, at family get togethers, with us for days out, snuggled up with her asleep in bed. If I wasn't so protective about sharing pics of kids they'd make great pics for this post, but you'll just have to use your imagination…
She still loves a bit of Harry here and there. She takes an interest in current 1D affairs, and loads of our friends asked her about Zayn leaving to which she'd reply sadly 'Zayns gone'. Nowadays, she's more into princesses. Harry#1 and Harry#2 can still be found, sniffing around Rapunzel and Aurora dolls, up to their usual tricks. They make great princes.
One of my favourite memories of the baby directioner stage, was at one of her eye appointments at the hospital. The consultant tried moving on from the picture based eye test, to the letters. Her eyes lit up as the doctor pointed to the 'H' at the top of the chart.
"H for Harry" she squealed with excitement.
"Wow, that's really clever. Do you know someone called Harry?"
"Yes" she nodded. "Harry Styles"
x MMT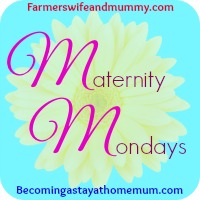 (Visited 237 times, 1 visits today)