One of the biggest decisions facing any couple that have recently got engaged is where to get married! There are lots of things that you will need to consider when choosing your ideal venue and for some people the task can seem daunting and overwhelming. The main thing to remember is that it's your day and you need to find somewhere that you both love and that represents you both as a couple.
With so many options when it comes to choosing the perfect venue although it can seem overwhelming it also means that you can have a lot of flexibility to be creative with your day and think outside of the box. With the added option of having a celebrant it opens up even more opportunities for you and gives you the flexibility to get married anywhere. If you've always imagined getting married on a beach or perhaps amongst nature in a forest then having a celebrant means you can do this.
One of the first things to think about before you research venues is to consider where you want to get married. You may choose to get married abroad rather than somewhere in the UK, although you may need to take into account not only your budget, but the budget of your guests who will be attending too.
Create your budget and stick to it
Probably one of the hardest things to do when you are in your initial planning stages is to set your budget. This is really important though and will give you a guide when choosing your venue. Sometimes it can be easy to get caught up in the excitement of the wedding planning and go over your budget, but try to be strict and stick to it. If you only have a small budget then you may want to look at having a smaller, more intimate wedding. During 2020, intimate weddings have increased in popularity and means that you will have more budget to spend on other areas of your day.
If you have your heart set on a large stately home venue but your budget is tight, you could always speak to the venue and see if it's possible to hire one or two smaller rooms rather than the whole venue.
Create your guest list
Creating your guest list is another thing that many couples struggle with but again it comes down to your overall budget and also whether or not you are planning a large or small wedding. If you are planning on having an intimate wedding you may opt to only have close family and friends there and limit the guest numbers to 15 people. If, however you have a large budget and would like to plan a large wedding at a grand venue, then you can afford to have a larger guest list.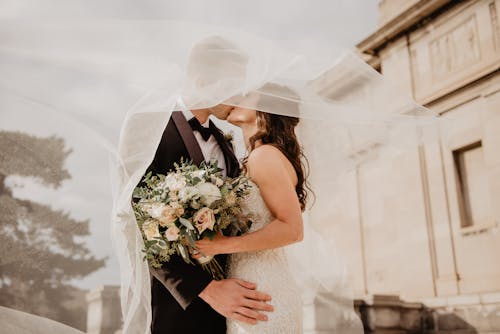 Rustic or modern
Your wedding day should be a reflection of you both as a couple and should reflect your individual styles. When deciding what venue to choose to get married in, it is worth considering the style of wedding you would like to have as this may affect the venue you choose. Some people may prefer a modern, simplistic themed wedding so the venues that would suit this style would be a modern hotel or perhaps somewhere like a contemporary art gallery or venue space. Other people may prefer a more rustic feel and like the idea of a blank canvas venue where they can have more freedom and be creative with the space. The venues that would suit this style are barns or even a tipi or yurt. Occasionally you may come across a venue that has a mixture of rustic and modern spaces which would be perfect for a couple who have mixed views on the style or are unsure of which one to go for.
Consider the time of the year
The time of the year that you choose to get married is also another factor that will play a part in choosing your venue. If you are planning on a summer wedding then an outside space is more likely to be an option than if you are getting married in December, although if you do have your heart set on an outdoors wedding in winter, this is also possible. If you are considering a summer wedding it's important to remember that this is considered the most popular time of the year to get married, so therefore venues may get booked up faster than winter months. Some venues can get booked up years in advance so it's always a good idea to plan early.
Thinking about the day of the week you'd like to get married will also play a part in choosing your venue. Some venues may offer a slightly reduced rate for a mid-week wedding rather than a Saturday which is usually more expensive.
(Visited 56 times, 1 visits today)