*contributed collaborative post
People often dream about working for themselves. Every year, many people decide to take the plunge into self-employment to give them the freedom to work around their family. 
Finding the perfect career to fulfil you professionally and allow you to take care of your other commitments is difficult. We've found four interesting careers you may not have considered.
Driving Instructor
The majority of driving instructors are male, which means that there is a great demand for those women working in the sector. You can choose to set up on your own and start a driving school from scratch or work with an established driving school as a franchise holder. You'll need to take an accredited driving instructor course and get yourself a suitable vehicle.
You can set your own hours, working while the kids are at school, or at evenings and weekends if your other half is taking care of the kids.
Gift Concierge
Yes, you can get paid to shop for people. There is a growing trend in specialist gift buyers. Busy people use them to find gifts and arrange special events for friends, colleagues and loved ones.
You'll need an eye for quality, be up to date on the latest trends and be able to make connections with suppliers and venues in order to create the perfect experience for someone.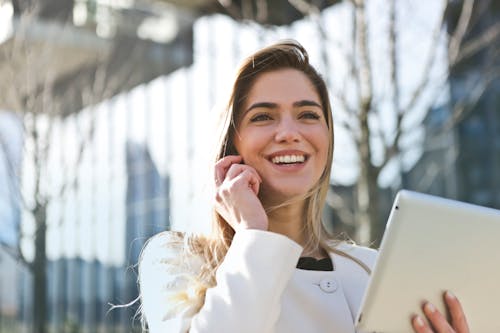 Interior Designer
If you have an eye for great home design, then you can use these skills to create beautiful homes for others. You don't need any special qualifications, but there are a number of courses you can take online to sharpen up your skills and teach you to run your business.
Interior designers are not just for the super-rich either. There are many that specialise in creating beautiful homes with products available in retailers like Ikea and Next.
So, if you're constantly trawling Pinterest for pictures of beautiful homes and thinking 'I could do that', then interior design could be the best choice for you.
Birth Doula
Doulas have been around in some form for centuries, they act as practical and emotional support for pregnant women and their families. They are not medical professionals and don't take the place of doctors of midwives. They can support and advise a woman on her options during birth and support the family in the days after the birth of the baby.
You'll need to get up to speed with all of the latest practices and opinions on birth and it's a good idea contact Doula UK, a recognised body that trains and accredits Doulas in the UK.
Final thoughts
Changing your life to fit around your family commitments can be a very difficult time. You're dealing with shifting priorities and balancing the needs of loved ones with your need to find a fulfilling career.
Really take the time to think about what you want to do. It might not always be possible to do it straight away, after all, there are bills to be paid, but you can still work towards your dream career.
(Visited 30 times, 1 visits today)