*contributed collaborative post
Going on holiday should be a time where you can relax, unwind, and forget about the daily grind. Whether you're going on your first trip as a family, or you're an experienced traveller, there are always new tips and tricks to learn to help make your holiday go accordingly to plan.
Keeping your little ones happy, safe, and occupied should be your number one priority, so here are 6 ways to prepare for your family holiday abroad.
Up to Date Passport
If you haven't sorted out your passports, your dream trip away will stay just that! If it's your first time abroad with the kids, ensuring your passports are in date is crucial. The application process of renewing, replacing, or getting a first passport can take up to 6 weeks, so it's best to get organised and sort things out as soon as you can. With many airlines requiring you to have at least 6 months of validity left on your passport, the last thing you want to get is a nasty surprise at the airport, so to bring peace of mind, sort out your passport as soon as possible.
Booking Flights
Booking your flights well in advance can not only give you more choice, but potentially save you money too. Understandably, if you're heading abroad in the school holidays, prices are likely to be much higher. If you're on a budget (or you don't like the idea of forking out excess cash), try and stick to holidays outside of term time. One of the main advantages of going away with a new-born or toddler, is that you don't have to worry about taking them out of school. There are plenty of comparison websites available to help you find the best deal on your flights, such as SkyScanner, so make sure you shop around.
Finding Accommodation
Many of us love nothing more than to escape the daily stresses of life, and swapping it for some sun, sea, and relaxation. If you like the idea of having your own space, you may want to consider ditching the hotel and booking your own villa instead. For example, if Mykonos is calling your name, you may be interested in renting out a Mykonos villa. BlueVillas in Mykonos provide a range of luxury serviced villas that can be perfect for you and the family. When on their website, you will simply need to input your desired travel dates, the number of guests you have coming, as well as additional filters to help you find the right villa for your stay. A villa can give you some much-needed privacy, allowing you to relax and bond with your loved ones in peace and quiet.
Research Your Destination
Having an idea of where you're going to can be a big help. Unlike going on a holiday with friends or your partner, you will have your little ones to think about when it comes to finding a destination that will keep them happy and occupied. If you're heading to a popular hotspot, make sure to have a look at what types of attractions and activities there are to do. It always pays to be organised, so creating an itinerary can give you a schedule to stick to, helping you to get the most out of your family holiday.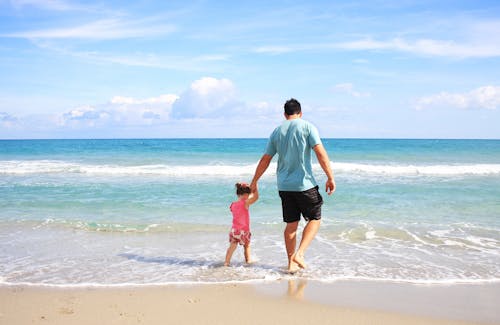 What to Pack
Whether you're going on a short trip with the kids, or a couple of weeks in the sun, knowing what to pack can be a nightmare. If it's your first family holiday abroad, it can be all too easy to pack everything in sight, however, when you factor in luggage restrictions and add on fees, taking too much with you can prove costly. It's best to stick with packing the essentials, and try to stick with light and airy clothing that can fit perfectly in your suitcase. Also, you should leave some room in your suitcase for any souvenirs or toys that your kids want to bring home with them.
Keep Your Kids Entertained
From the moment you arrive at the airport, keeping your kids entertained is crucial. The last thing you want is for them to throw a tantrum (especially in public spaces!), so bringing some toys and games along with you can help keep them occupied. Traveling can be a stressful experience no matter the age, so if your little ones have never been away before, they may find going on a plane frightening, so keeping them calm and comfortable is key. If you're going on a long-haul flight, there are many hours that need to be filled in the air, so doing all that you can to keep your kids entertained is important.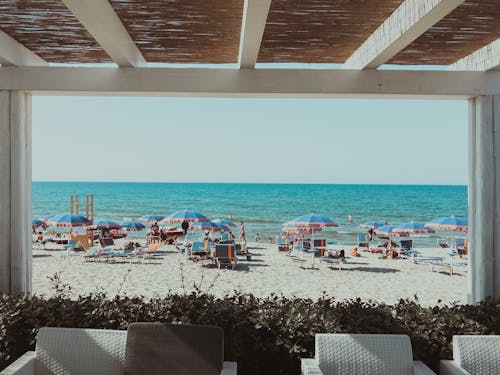 Ensuring your passports are up to date, booking in advance to get the best deals on your flights and accommodation, researching your destination to create an itinerary that suits all, as well as knowing what to pack are just a few things to consider before booking your family holiday abroad.
(Visited 23 times, 1 visits today)