I'm turning 36 this year, and it seems so many of my friends and family are going through a similar life stage; losing our grandparents to illness, dementia, old age, and ultimately, watching them see out their twilight years.
Our parents are nursing their parents through old age. We've said goodbye to so many Nans and Grandads, and the ones still here are struggling to carry on as old age really takes hold of them.
I've seen my own last grandparent, my Nans health deteriorate (and pick up again in an almost miraculous fashion). Yet, although her body is fighting the cancer that is growing inside her, it's her perfectly sound mind and the anxieties about being alone which are making her life in her own home difficult.
I've watched pretty helplessly, tied up with the constraints of my own young children, as I've watched my parents generation do everything they can for her to see out her days in her own house. Where every familiar item means home to her, and makes her feel safe and secure. It's taking it's toll on everybody and it's hard to see how long the status quo can go on for.
Care homes have been discussed, and remain a debatable option if and when things just become too difficult for the family to manage. An ideal compromise would be some type of assisted living accommodation , where there could be a balance of independence with the security of 24 hour hands on support. In her case however, she is probably just too poorly for that to be an option.
It's made me think hard about my old age, and my parents' too. When the time comes for them, will they be willing to relocate into a care home or assisted living apartment? It's a hard thing to imagine, giving up many of your life's possessions and the four walls you have spent your life building memories in. Raising your children and living your life to the full. But, in exchange for a sense of calm and reassurance, for you and your family, is it something that you would be prepared to do? Now, as they pass their sixties it seems so far away; but life just seems to be speeding up and the generation ahead have shown exactly where this path leads to.
There are no guarantees in this life. No guarantees this will even be an issue in many cases, sadly. I've always loved the idea of being a crazy granny; embarrassing the grand-kids with my loud outfits and louder personality. But, the reality is that for many elderly people, as the years pass and the visitors dwindle, it's isolation and loneliness which is the day to day norm. It's a terrifying thought in stark contrast to the busy hustle and chaos of life with a young family.
Although I can laugh now about what a great deal it sounds living in a residential care home; laundry done, dinners served, and all day socialising; on a serious note I realise this is such a hard step. Letting go of your life as you've always known it. It can be an agonising decision and can split siblings apart as varying opinions and preferences play out. And, most of all, if the parent is resisting, how do you decide on steps forward, knowing it's the best decision for everybody? There is of course no right answer, but in many of these situations a pathway appears based on a series of events, and a realisation that things cannot go on as they are.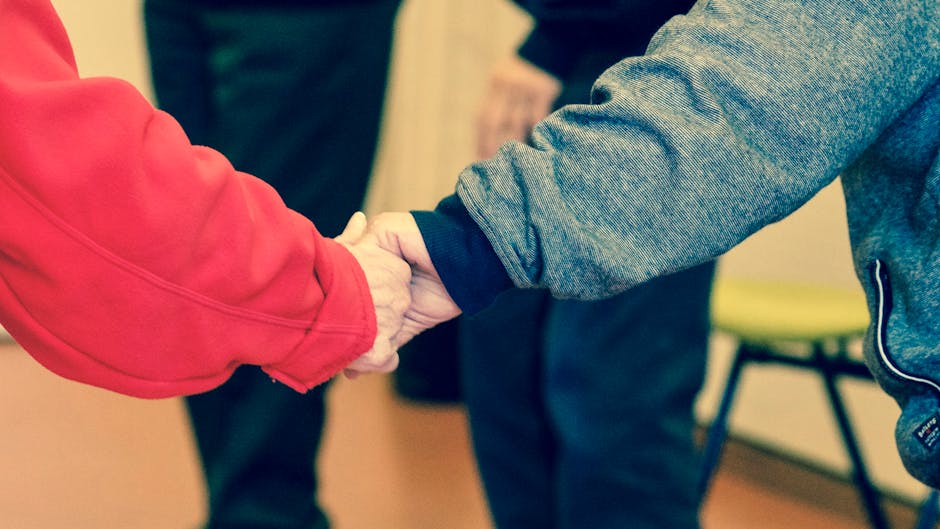 Being a people person, and one who never shines brighter than when in good company, I'd like to hope that I'd be willing to consider a care home option if the time comes. Getting involved in the group activities, drinking tea and leading a good old sing song. Alleviating the worry of my children, and knowing I'll be in good, safe, caring hands.
x MMT
This is a collaborative post
(Visited 69 times, 1 visits today)