I'm sure that each year as the piles of stuff in our house seem to grow higher and higher, Christmas just feels more and more excessive to some of us fortunate to be living in the right place at the right time. Growing up, my parents were far from rolling in it, yet they always went all out (and in fact, they still do) to make sure every Christmas morning had the wow factor for all of the children at this magical time of year.
I guess as our own family has grown, as has the extended family around us, with generations of people for us to spoil, comes the inevitable excesses of being spoilt rotten right back.
And it's lovely, it's overwhelming and it's good old fashioned exciting to open something you were hoping for, or even better a fabulous surprise by someone who knew you so well, it can also feel somewhat obscene when you sit back after days upon days of festivities and realise you have to find homes for the bounty taking over the floor on the living room. And the hall. And the bedrooms.
So this year, not necessarily due to money (entirely, anyway,  but it is an added bonus let's not deny it!) but due to the ever increasing awareness of the social and environmental impact of our generation's consumption patterns, I'm actively seeking ways we can make a small difference to the other footprint the 25th of December leaves behind. The one that isn't left by a big bearded guy in a red suit.
If your name's not on the list…
This one might seem a little cut throat, but with new family members arriving each year, friends having more and more kids, it can sometimes feel as though the shopping list is getting a little out of hand.
If you're feeling that way, then the chances are other people are feeling that way too. Just because you 'always have' doesn't mean you always have to.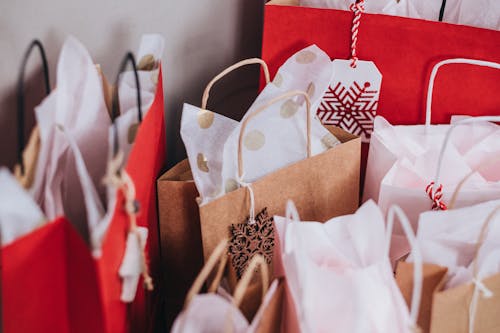 This year, I bit the bullet and tactfully (hopefully!) suggested that extended friends and families needn't buy for us and if they were happy to, to perhaps forego gift exchange for the kids (or adults) this year as the token item gets lost in the madness. To perhaps arrange a nice get together over the festive period or in the new year instead. Perhaps suggest to fellow parents that you buy for the kids only? A few well worded text messages will save a great deal of time, money and unnecessary stuff come the new year and you might just be surprised how relieved the recipient is to finally get that conversation out there.
Second hand books
A friend recently reccommended to me a website called World of Books which picks up books from charity shops, catalogues them and sells them on at bargain prices, with free delivery. Intrigued I checked it out and found some amazing buys for the girls. I love the idea that this breathes new life into the pages and prevents books ending up in landfill. I can hand on heart say if anyone chose me a book that had been previously read, I'd still be more than happy with the thoughtful sentiment – after all, we all love a much loved passed on book the rest of the year don't we? I'm totally going to be using this site for my must reads well into the new year, I'm going to save a whole…tree?
Wrapping hand me downs
By a twist of fate, in the run up to Christmas this year we were given a bag of hand me down clothes from our longstanding (amazing) source, a friend of the family. As I was sorting through the pile of sparkly jumpers and tops, it dawned on me the madness of the fact I was intending to go and buy Christmas clothes for Tigs this week. While we can still get away with it, yes, I have no shame in admitting that those rather lovely 'new' clothes will be under the tree on Christmas morning. In fact, I'm a bit annoyed I didn't think of keeping some party pieces back during the Mouses recent wardrobe changeover.
Second hand toys
There have certainly been phases in our brief stint as parents to date when a passing fad has resulted in an empty purse and a charity shop bag full of tat a few months later. 'Collectibles' such as Happyland, Sylvanian Families and so on can be picked up on selling sites and boot fairs for a snippet of the (often breathtaking) full price. So many of us have been there, done that, sold it on eBay that you could be clever and start on a win by not paying full whack in the first place for something that may be a five minute wonder. We've done it for birthdays and if the right toy was available at the right price I'd be laughing all the way to the checkout. A quick once over with disinfectant and you just got yourself the deal of the century. Who needs Black Friday?
Regifting
Ooooh a touchy subject! Do you, don't you?! Well I'm going to hold my hands up and say I have a bottom drawer of bits and pieces that for one reason or another have never fulfilled their destiny and have made the odd emergency gift. Good quality, unused items still in their original packaging – is there any harm in that? Perhaps though it's time we should drop the shame on regifting, and within reason appreciate it for a thoughtful use of excess things? (Within reason obviously – this tactic requires taste and careful matching. I'm not suggesting you gift your brother a set of scented drawer liners, but perhaps Nan? Or did you get them from Nan?! ). Ultimately, surely any opportunity to reduce waste is a good thing. Now what's that saying about one man's rubbish?…
Home made gifts
There is always a point where you have to wrack your brain for a perfect gift for the person who has EVERYTHING. One thing they won't have however is something unique made by you. You can really go to town and get creative – jewellery, preserves, biscuits, decorations, paintings…find your skill and make a personal gift that has the added value of your time and personality all over it.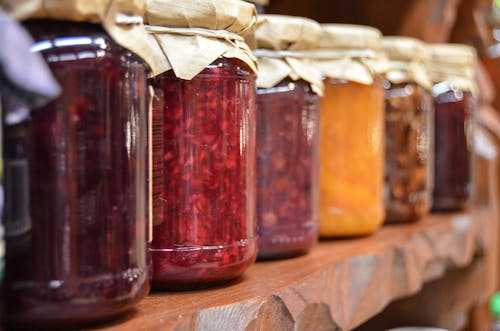 Experience gifts
Another brilliant way of cutting back on physical things is to gift those you love with an experience gift. So many websites now offer vouchers for Spa Days, theatre trips, restaurant vouchers, or even crazy fun encounters with animals or automobiles… A gift that requires no wrapping or storage, other than in your memories, and won't end up in landfill.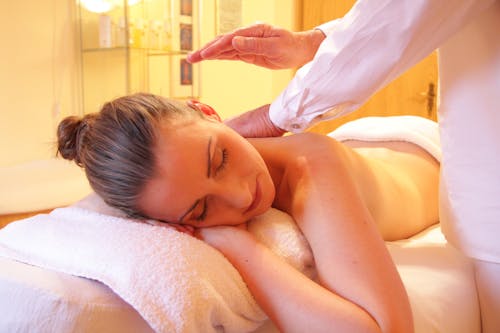 Recycling
I'm sure most of us keep and reuse gift bags (don't we?!), and Christmas is no different. Look out for paper wrap as opposed to plastic wrap (that can't be recycled – you can tell by whether it unwraps itself from a screwed up ball). Natural materials with brown paper is one of the most effective wraps at Christmas!
And of course, make sure you recycle all your christmas cards – many nurseries or schools collect them for craft or pop them in your recycling bin. And all those glass bottles? If there was ever a time to make the extra effort to head to a bottle bank, it's the first week of January. Oh, and same goes for all those used batteries – most recycling programmes collect and recycle them.
Get your Christmas bling on
Festive wear is bigger than ever, and whether you're looking for the perfect Christmas jumper or the party frock to end all party frocks, there is no denying that this is one piece of your wardrobe you can guarantee won't be working hard for you all year long.
Fast fashion, cheap threads, and it's harmful impact on far corners of the planet, has been the topic of debate recently and it's something I've certainly been guilty of indulging in over the years. It's therefore forced me to face up to my shopping habits and really think about whether I need that item of clothing.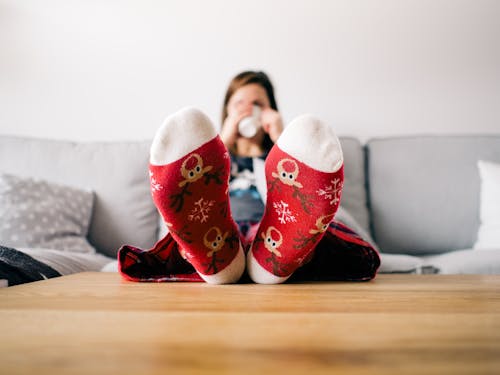 Christmas is no different – so when you feel you need a new Christmas jumper each year think hard about how much wear last years really got. Pass on to charity shops if you are done with it, and perhaps look for your next one while you're there too.
As we hit the Christmas party season, I was on full track to hit Bluewater for something special this week. Until that is the words of another blogger (word up mother with style) spoke to me at the Lucky Things Meet Up last weekend. As she talked through her sustainability ethos, and her 80% second hand wardrobe, I realised I was missing a trick. One sure fire way to ensure you aren't going to be wearing the same as three other ladies at the do? Shop second hand.
I can vouch for this approach as I snapped up an incredible all over sparkly green festive number. It arrived in the post on Tuesday and cost me less than a tenner. Plus that is a green dress in more ways than one.
Of course with all this comes the acceptance that Christmas is a time of giving and sharing to those we love. It's hard to step back from a lifetime of tradition and take a more holistic view on everyone's favourite time of year. I get that, I do. I'm as guilty as the rest of us.
But by making a few small changes, I do feel like I'm trying. If we all made some small steps to at least recognising where we can cut back on the excess of Christmas, then we could really make a huge difference. After all, if there is one gift our children really need, it's their future world in the best shape it can be.
x MMT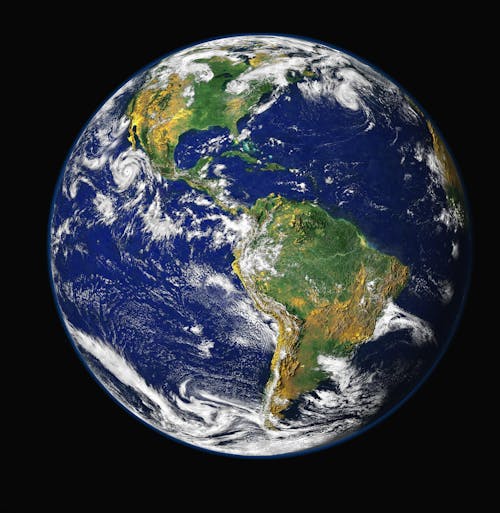 (Visited 16 times, 1 visits today)