I was thinking this week as I was chatting to my sister, eighteen years my junior about what life was like when I was 20. Oh how we chuckled about the novelty of having to tell your friends your news in the actual flesh, as opposed to through social media.
It occurred to me then, how my childrens lives were laid out from the very moment their births were announced by well meaning friends on social media, against my will.
Because every generation forever more will not know what it meant to be standing by the bus stop or on the corner at half past, and how their [social] lives depended on their timekeeping skills.
They will never get to go down into the freezers at a McDonalds party, for a whole host of health and safety and child protection reasons. Thank God.
And what the hell happened to knocking on your friends doors to see if they are coming out to play? Without a waiver or a three week organisation period on whatsapp?
So no, the kids will never look through a yellow pages to get the phone number of the nearest…anything, as they reach for their phones to search the internet for the numbers they need at the touch of a button, Or should that be question to Siri. Because in our day there were not websites where you could find things like Giffgaff's contact number without even having to lift a finger.
And whilst they may delete their exes from their instagram feed, they may never know the satisfaction of cutting them out of their actual paper photos and setting them alight popping them in the bin.
And as a generation wised up to the impact of sugar, they'll 'probably' never know the satisfaction of going to the shop with 50 p and leaving with their pockets filled with chewits in every single flavour, washed down with a can of 9p happy shopper cola. No they'll never know a corner shop purchase that cheap, regardless of how crappy it was.
Come to think of it, they'll probably never buy a packet of fags for their Auntie / Mum / Dad either (even with a note to say it's okay).
They'll never tape a film off the telly, or collect CDs or DVDs of their favourite films and music. Their memories will be hardwired into their smartphone storage, which will probably (unlike ours) never run out of memory that cost a small fortune to upscale.
A camera will be more than likely entirely defunct, as will the wires that plagued their parents bedrooms, desks, headphones and offices.
And who will ever ring a house phone once my Mum and Mum in Law stop calling? A world away from the endless arguments about blocking the line of my teenage years, when I could talk on the phone for hours to my best friend who I had just spent 8 hours with.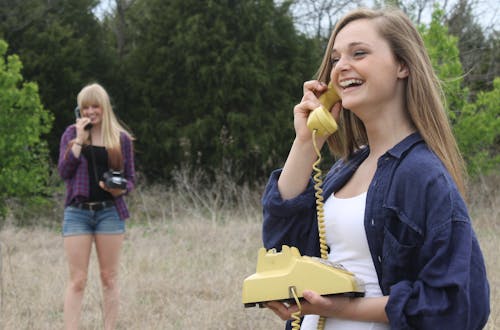 Oh the past, it makes me smile so much. I wonder what their past will look like…
x MMT
Disclosure: Collaborative post
(Visited 26 times, 1 visits today)