Community. It's a word that gets bounced around by bloggers all the time. It's such a nice feeling to feel safe and welcomed, part of something, surrounded by a lovely bunch of people. Out in the real world, how's your community spirit coming along?
I was brought up in a semi-detached house with a long garden, where the fence had a little gate cut in, allowing our neighbours became a part of our lives in a very special way. In fact, they became surrogate Grandparents to me and taught me to grow vegetables, love the outdoors, and sing 'I'm forever blowing bubbles'.
Now, my own family and I live on a very long road, well an Avenue actually. By definition it should be lined with trees but, a little like community spirit, the trees are being diminished by our need to get in and out of our houses as quick as possible. A nation of drivers, I'm sorry to say I am one of those Mums endlessly carting the kids in and out of the car, in order to get to nursery and back quicker, to maximise hours in the day, to get stuff done. Always, always rushing.
That said, I have always loved to chat. That means, for someone like me it's been relatively easy to get to know our neighbours and the families in the surrounding houses. We moved in when I was 20 weeks pregnant with our first baby so that was an easy 'ice breaker'. People are just so kind an generous when a new baby arrives aren't they? That, and being a stay at home Mum means I am the streets parcel sorting depot. Which is fine by me, as we all try and help where we can.
We moved in to be sandwiched in between two, very different families of four. One with two wonderful little boys, who we grew so fond of chatting to, over the fence (I cried when they moved out and far away). The other side, a wonderful fun loving family, who we have watched see both their children fly the nest, and get married. They have become doting Grandparents, and have adored our little girls – leaving them Easter gifts and Christmas presents over the fence. Mr G and Mr. Next door can often be found talking football over the fence at the shed end of the garden, each filling the others need for some 'Man talk'. Reminding me all the time of Wilson and Tim in that sitcom 'Home Improvement'.
Two doors along, an elderly couple reside, with their Jack Russel, Kip. Quiet at first, they have always been grateful for the day Mr G found Kip and his owner slumped unwell on a dog walk, and brought her home. Her husband has subsequently made polite chat when he passes by with Kip, and asked after the family, as we have his wife.
Both the girls squeal and wave with delight when they see Terry and his wife , the retired couple opposite who can often be found cleaning the windows, cars, drive, guttering (and have regularly and willingly offered to help us with any household jobs). Their grown up children have done work on our garden and that of Doris…
Doris, the legendary 98 year old who lives next door to Terry. She's lived at that house since she was married at 18, raised her children there, lost her husband there, and to this day, can be seen tending to her garden there. She is really quite remarkable, and has all her marbles. The girls love to take her over biscuits at Christmas, and we have popped over when we haven't seen her in a while.  A tiny but fierce character, she has a twinkle in her eye and a mischievous spirit. "Don't tell anyone but I've been out moving bits around in the back Garden…"
I won't go on and on, we could be here all day talking about the ongoing extension at number 46 that the family are building by hand, and the Irish guy four doors up who helped us clear a load of rubble after our big build. Or our new neighbours, who cancelled their housewarming party the day we brought a tiny newborn Dangermouse home. Or, my Aunt and Uncle, who live 100 steps away at number 35. Handy for us and our cat when we go away, but also a comfort to them (and us) in the coming years as they age, and face old age and the challenges it may bring.
Community doesn't have to mean living in each others pockets, neighborhood watch meetings or bringing each other baked goods (although the latter would be lovely wouldn't it?). It's about making the place you live a safe, friendly and welcoming environment. Not just for you, but for others too. It's a two way street (pardon the pun).
Be a good neighbour – smile, say hello, watch out for others. Offer a hand if you see someone struggling. Bring in their bin if you see it blowing down the road. Make someone new feel welcome, and let the vulnerable know there is someone there for them if needed, on their doorstep. That could be the elderly, like Doris. Those in poor health, like Kips owner. Those needing to feel needed, like Terry. Those who have a void, like next door. Someone new to the area, like the newbies on the other side. Or, a new Mum, struggling to manage with the monotony, sleep deprivation and overwhelming task of motherhood, looking for five minutes of adult conversation to snap her back to reality.
Like me.
x MMT
This post is brought to you in association with CORGI and their 'How safe is your street' campaign. As part of their initiative, they are challenging us all to be more neighbourly – checking in on any lonely or vulnerable members of your area, and making the community you live in a safe and happier place. 
I received a Carbon Monoxide detector in return for sharing the campaign with my readers. Needless to say all opinions are 100% my own, and I am a massive advocate of making the British streets of today filled with Community spirit.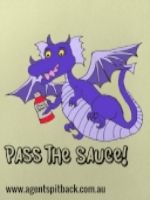 (Visited 269 times, 1 visits today)