I remember my first proper watch. It was an eighties icon- the swatch pop watch with a bright red face, with a lovely parrot on, and a really wide elasticated strap that swamped my tiny arm. Such a cult classic. So cool, when I was eight. I have no idea what happened to it – probably got swapped on the playground for a set of garbage patch dolls stickers or something.
I also had a gorgeous nineties favourite – a silver Calvin Klein watch, engraved with an 18th birthday message, which was long gone by the time I turned 21. I think it fell off my arm in some dodgy nightclub. Not quite the heirloom I believed it would be.
I did however replace it with another bit of arm candy – a STORM watch. Remember those? Oh yes, I found it in a little tin recently and it took me right back to the era of futuristic looking watches with funky domed or squared faces. I'd probably still wear it to be fair, if it worked.
Over the years I've gone through real phases of not wearing, and being lost without a watch. I had two Fossil watches which were worn to death back to back, and even survived a spin at 40ºC. They're still real contenders for an occasional wear, but nowadays there is some heavy competition for that spot on my wrist. Let's face it, the watch on your arm these days is likely to be about more than just telling the time.
The smart watch
Father Christmas brought me a lovely rose & lavender Apple watch last year. Given my track record of losing & washing watches, it was a bit scary and I wasn't entirely sure if it was just a novelty gimmick. Over a year on, I can safely say it's still being used every day. Social media notifications got turned off pretty rapidly as they became pretty irritating, but the bonus of never missing a call again is actually really handy. The most used feature is probably the 'find my phone' function, used about twelve times a day, and although I try not to look like a pretentious fool by talking through it, it is quite handy when you can't find your phone in the bottom of a bag.
The activity and heart rate tracker functions have been amazing for my running – each time I leave the house it's a ritual to activate spotify, strava and monitor my run throughout using the watch to track distance and pace.
I'm still discovering new features all the time, like the remote for camera, but there is probably sooo much more the thing can do that I'm totally clueless about.
The fitness tracker
This Christmas the hubby wanted in on some of the activity tracking fun, so I navigated through the Fitbit aisles of John Lewis and picked out a Fitbit charge2. The choices were pretty overwhelming – with different features including screen functionality or waterproofing for swimming, in the end I chose the one with the nicest colour in stock. He seems to like it and it spurred on a burst of exercise in the new found fun of seeing your progress on a graph.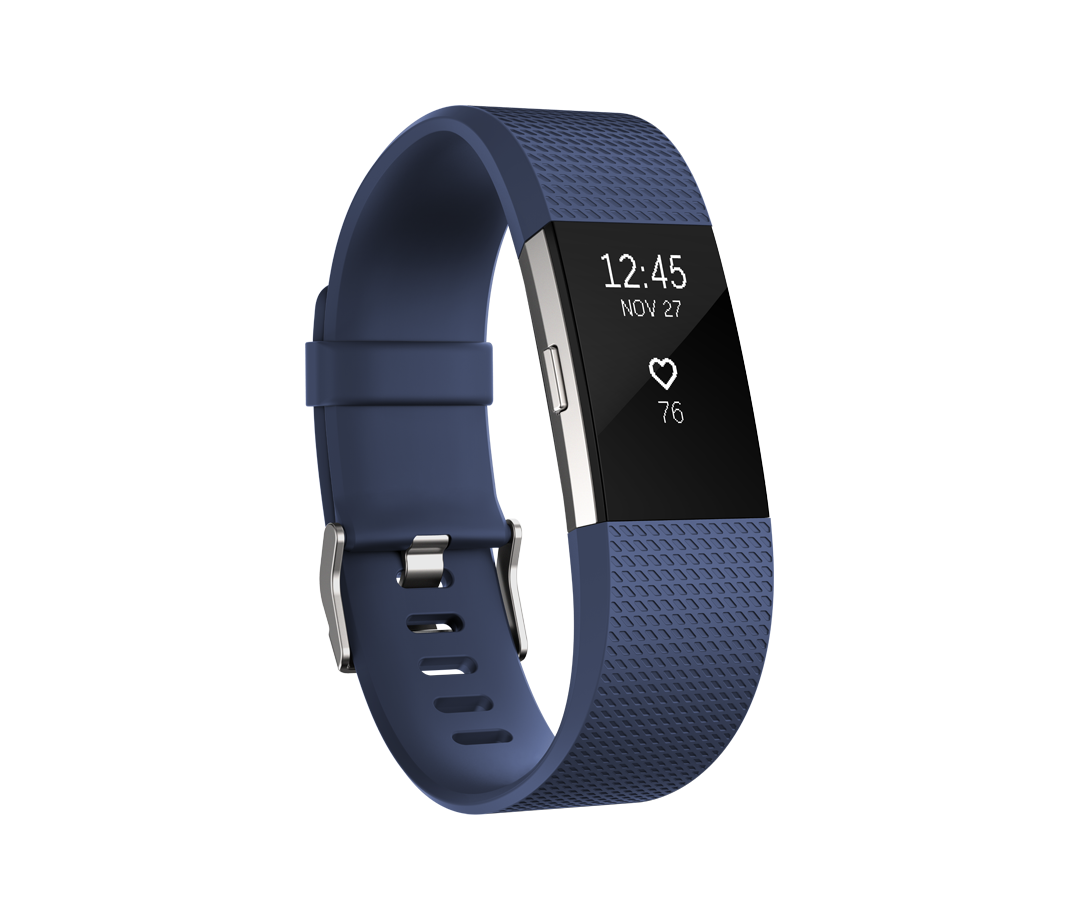 Unlike the Apple watch, the fitbit has a great sleep tracker functionality which I'm quite jealous of…but then again do I really need a bar chart to tell me how rubbish my nights are?
The serious runner watch
My incredibly inspiring sister in law is a triathlete, and I've been lusting after her impressive watch clobber – a Garmin Forerunner, a specialist triathlete watch. It offers all the elements of a fitbit, with the ability to track between run, swim and cycle at the push of a button. It only needs charging once every couple of weeks, and displays your step goals on the screen, as well as your heart rate and other cool settings. If the triathlete version is a bit too hardcore, Garmin do a more basic range of specialist running watches. The connect software has loads of cool functionality, including the ability to challenge another user to a race or step count battle and some impressive sleep tracking tools. It also, like many of the other fitness watches allows phone notification functionality too.
The classic watch
Even given the impressive function and styles of the oh so clever smart digital watches on the market, there is still a time and a place for a classic, simple watch. One that doesn't need charging, one that maybe doesn't ring on your wrist during an important meeting, or maybe one that just looks right with your outfit that day. Whether it's a Michael Kors, a Tissot, a Citizen or a Fossil, there's a reason a watch makes a perfect gift for a special birthday. Timeless, and an extra special keepsake, a posh watch is definitely something I'd love for a momentous milestone year. Even as a total smartwatch addict, I still need a proper tick tock type for the everyday functionality – and after all, in five years time, how relevant and cool is that outdated bit of tech on your arm going to be?
The designer watch
In a world where shopping at Sainsburys over Aldi is considered extravagance, it's hard to relate the the culture of designer watches – but, there is most definitely a market for watches that cost more than a car, a deposit for a house or even, an actual house itself. I nearly fell over the first time I saw how much a Rolex watch cost, but to some everyday folk, this kind of luxury is a life goal they have in their sights.
If you know your Cartier from your Brietling, or you dream of a Chanel on your arm, second hand watches are a realistic way to make it happen. A pre owned Patek Phillipe, or an Omega with one careful owner might be the watch worth waiting for.
The Future?
Only time will tell the direction technology takes the classic wrist watch. In the last five years, we've seen the spot on our wrist that used to be able to tell us it is time for tea, now telling us our heart rate, our bank balance, and our social status. One thing remains, and that is that we will still, surely need to teach our kids the simple purpose of the big hand and the little hand.
Won't we?
x MMT
Disclosure: Collaborative post
(Visited 173 times, 1 visits today)