If you haven't been caught up in conversation lately about plastic pollution, consumption and the problems it's causing our earth, then you must have been living in a cave. The wildlife documentaries, news channels, political summits, and even the kids coming home from school are all talking plastic and as a Mum, it's certainly got me thinking.
As logistics manager of all household related operations, the shopping, packed lunches and snack attacks all fall under my watch duties, and I have to say, I have become all too aware how my consumer habits have little to be desired by a self confessed environmentalist.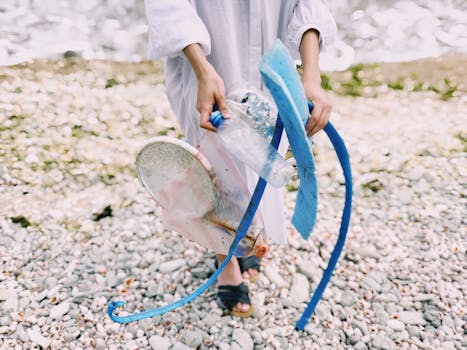 Plastic bags, bottles, cling film, disposable items, individually wrapped snacks. Guilty as charged I'm afraid to say, and I know I am not alone.
In fairness, as a obsessive shopper of drink cups, we don't do too badly on the refillable water bottles front, but in terms of setting a leading example to the future generation, that's about as good as it gets.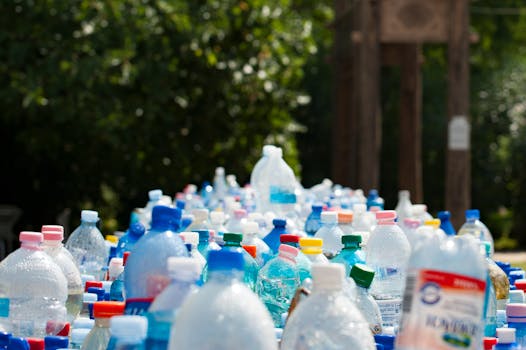 I am however, like many of us feeling empowered to change. I know I have given little thought to my consuming ways and I'm resolute that we can change some habits at very least.
A children's book I was introduced to this year by Debi Gliori 'The Trouble With Dragons' summed it up perfectly…
For starters, I have been a huge culprit of over use of a baby wipe. For hands, feet, make up, cleaning the worktop, the carpet, in fact, it is the multi-tool of choice in our home, despite there being a distinct lack of babies to wipe. Of course we never flush a non flushable wipe, but the reports on the growing problems caused by disposable wipes has left me wondering what's wrong with a good old flannel? A wipe of the surface with a microfibre cloth that can be washed and reused? It's on my family waste hit list for this year…
Next up is plastic sandwich bags and cling film. Tig's (much to my dismay) takes a packed lunch to school and in the past I've opted for the convenience of a plastic bag or plastic wrap to keep her grapes out of her sarnies, but in the last term I've committed to only using reusable, washable pots. The type I have around three thousand of in my cupboards (but lids, oh lids, where are you?).
Of course sometimes in life you might just need to wrap a bit of something up, and when the urge is there, I've discovered a super eco friendly alternative to plastic food wrap. It's called BuzzCloth and is a fully organic, compostable product – a piece of cotton laced with natural beeswax. The cloth naturally creases and clings around sandwiches, cheese, cut pieces of veg in the fridge in the same way you would use cling film, but there isn't a particle of plastic in sight.
The ingredients in the Buzzcloth naturally keep moisture in and air out, preserving your food, keeping it fresh and doing everything that cling film habit you kicked used to. Well, not everything – it isn't degrading into particles of pollutant…
There is so much to love about Buzzcloth – aside from it's impeccable functionality, it supports campaigns such as #NotWhaleFood (Whale and Dolphin Conservation) and is all for the love of Bees too.
It uses only the most ethical and sustainable source products (they aren't the cheapest, but that's not what Buzzcloth is about) and has achieved a minimal packaging ethos, proving a good product speaks for itself.
I've been busy road testing Buzzcloth over the summer, and my multipack containing three Buzzcloths has won me over. I've used my Buzz cloth to wrap up our picnic lunch…
Wrap up our cheese (one of my usual plastic bag guilty pleasures)…
And keep cuts of veggies fresh in the fridge…
I have found Buzzcloths cold wash clean system easy and adequate, and I love the fact that it's making me more mindful of our family plastic consumption.
I'm still on the look out for more ways to reduce plastic and so far other targets we have …
Eliminate the usage of plastic straws at home and out and about
Religiously remember our own bags at the shops
Decline offers of a bag when it really isn't required
Purchase some recyclable paper bags for those must have a bag situations
Eliminate the use of wipes in our home by the end of 2018
I'd love to hear of any other ways you have tackled plastic consumption in your home, and I'm confident that despite being the generation which made plastic the problem it is, we can mould the next generation for the better.
x MMT
Disclosure: This is a collaborative post.
We received the Buzzcloths in exchange for an honest review but all opinions are our own.
(Visited 163 times, 1 visits today)