*collaborative post
As soon as Halloween strikes midnight and the trick or treat sweets have been scoffed (or hidden in our excessive case) it would seem it's all systems go for folk to start declaring their organisation, or lack of, for the big C. Yes there may only be two pay days to go, and Christmas is officially 'next month', but I, like (hopefully) most of you, haven't yet bought a single Christmas present.
If you are one of the people who have shared an image of their ready bought and wrapped pile of gifts, then I salute you. I, on the other hand, am swinging between sheer panic and total denial of the task that lays ahead of me. Three branches of a huge extended family and two kids' gifts to plan, budget, buy, wrap and deliver. It's enough to make even the calmest of folk feel a little overwhelmed, but every year, it always comes together in the end, doesn't it?
For me the hardest part is always inspiration for the adults. With so many grown ups to think of an original gift for, without breaking the budget; plus I'm always seeking out that perfect gift that will be loved. After all, the real joy is in the giving isn't it?
So, I've raided Lionshome for some pieces I love, which may just make their way under the Christmas tree this year…
Mkouo Macrame Wall Hanging Tapestry Tree of Life £14.95
Ever since the Summer I've been drawn to all things dream catcher and Macrame. This trend is a really calming and beautiful addition to anyone's home and I think would make a lovely gift for anyone into a bit of interior design. This dream catcher come macrame wall hanging caught my eye as plants and trees fit that bohemian style beautifully, and I can think of plenty of homes that this would look lovely in. (Mine included!).
 Zzaini Handmade Chunky Knit Blanket £53
This has to be the ULTIMATE in snuggly gifts doesn't it? If like me you have done the slipper socks, onesies and slankets to death over the years, then it could be time to up your game with a chunky knit blanket. Granted this is a little bit on the upper end of a gift budget, but wow, just look at it…
Plant pot feet – Bees set of three £14.95
A plant in a pot has been done to death for every occasion by us, but I adore these practical and ornate plant pot feet. A gift for the nature lover in your life who would appreciate a place to pop one of their indoor house plants in style.
Skandinavisk Nordlys Scented Candle £28
This year where possible I'm trying to think outside the plastic box and move away from the cumulative problem of 'stuff' that so many of my friends and family seem to have. Candles are a brilliant gift for the person who is begging for no more stuff – practical ,usable and ultimately, recyclable too (whilst also being extremely lovely in the meantime).
Archive Botanical Address Book £14.00
There is always room for beautiful stationary! This botanical print address book can be appreciated for years, unlike a journal or diary, and would make someone very happy on Christmas morning.
Personalised Botanical Aztec Scarf £21
Scarfs have become big again at this time of year and I really liked this unusual personalised number with one of my favourite prints – the Monstera leaf. There will be no mistaking whose scarf this is and it's sure to have someones name written all over it…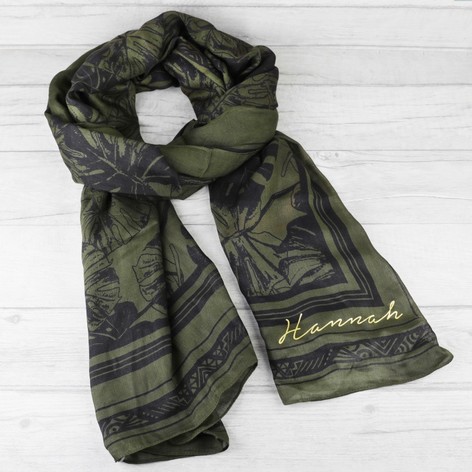 Artsy Leopard Print Doormat £20.00
Because we ALL know how huge animal prints are right now. This doormat would make the perfect present for someone who has almost all of the leopard print!
Leifheit Combi Cleaning Storage Plastic Box £8.50
For the Hincher in your life! A tongue in cheek gift that they'll love to hate. Why not go all out and fill the box with all the HinchHave Cleaning materials too?…
Stylish Copper Plated Vertex Fruit Basket £18.49
Every instagrammers must have fruit bowl… I love this rose toned copper bowl and at less than twenty quid it'd make a really great gift for a snappy home owner.
It's amazing how just getting a few ideas down on paper makes the task at hand feel so much easier. Christmas, we totally got this…
x MMT
Disclosure: This is a collaborative post
(Visited 44 times, 1 visits today)