'No one talks about fight club'? Nah, I'm pretty sure the first rule of fight club should be 'Don't beat the crap out of your sister'.
I swear this blog sometimes likes to play havoc with me – how ironic that as I hit publish on a post about how we have hit a new dawn in independent play; the girls sweetly playing together last half term, when the tides turn suddenly, in an ironic twist of fate  my role has suddenly become referee.
Sisters are going to fight, I get that, and as a little sister myself once, I remember the hours of fun spent pushing my brothers buttons, over and over until he finally snapped.
But boy it's been H A R D W O R K seeing the girls in a constant cycle of playing, screeching, hitting, crying, being told off, making up, then starting all over again.
Of course there is variation between the intervals. The good days the scraps are few and far between. Conversely, on other days it's relentless. It's actually really upsetting seeing them swing from one extreme to the other – true love and hate, with a beautiful scene of role play or craft suddenly derailed by a car crash scene of the pair of them scuffling on the floor. Shrieking and crying, glasses being flung, hair being pulled out in clumps and nails gorging through skin.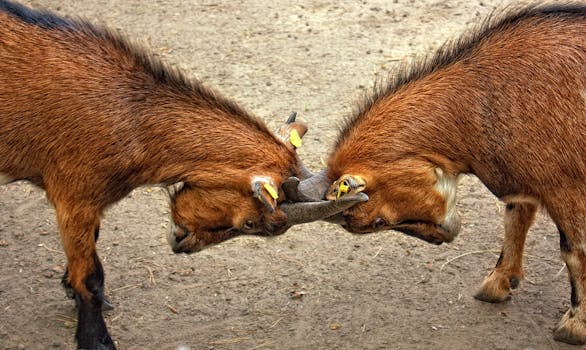 I guess like all other things it's a phase – the first lesson in negotiation and self defence; in standing your ground and taking no crap. But boy are those high pitched screams and interventions wearing thin in this household.
I used to naively think it was just brothers who could and would tumble around the floor in headlocks with wrestle mania  moves on a daily basis. Smugly believing I was winning with two girls who preferred tea parties and colouring in, to suplexing and leg dropping off the sofa. I guess I should have paid more attention to all those Instagram Meme's about girls giving as good as they get, because BOY do those girls give as good as they get.
As I have frantically switched from one technique to another of dealing with all this, I'm still at a loss. I've tapped into the positive parenting course notes, shown them my upset, taken away their tablets and even (for the first time ever) sent them to bed without a story.
I've tried letting them work it out without getting involved, told them the story of the boy who cried wolf, and of course, more often than not I've given them a right telling off.
And yet, as another person asks Tigs what she did to get yet another scratch across her face, it's hard to believe that the tiny little mouse, who looks like butter wouldn't melt could be capable of such a thing. And as Tigs shoves her sister away from her or her things, it's frightening to see how much damage she could unintentionally do to her tiny framed sister.
It's not even as though it's clear who is the culprit in all of this – perhaps both sides have a part to play. Who is really pushing whose buttons here, or are they both as guilty as each other? So easy to pounce onto the older one who should know better, or the little wind up who has a penchant for doing the opposite of what you've asked.
The only thing keeping me level headed through this is that the fleeting moments of 'slam my sister' are sandwiched by a clear display of absolute adoration for each other. As they play games, cuddle and laugh together most of the time, it's thankfully reassuring that any scuffles are mere surface wounds on the outside of a very deep and loving bond. Primarily a very motherly figure to her sister, Tigs only has as much patience as expected for a six year old. And her three year old sister can't be compared her to her older sibling who had free reign of the house at that age. Their boundaries will be crossed, as they share so much of each others space.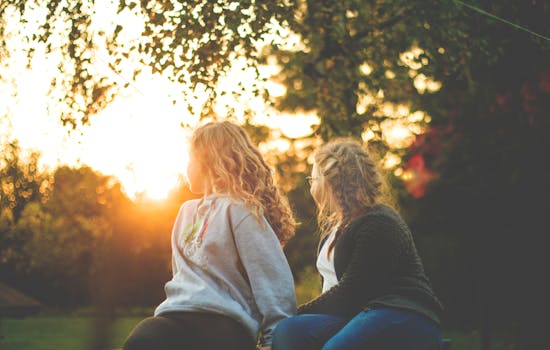 I guess it's an innate reaction to lash out, and one we need to provide guidance on what is and isn't acceptable. Sibling rivalry is after all the beginnings of a lifetime of social interaction skills, so I think we just need to intervene in a calm way that doesn't fan the flames.
Or should we just sit back and let the Hunger Games begin?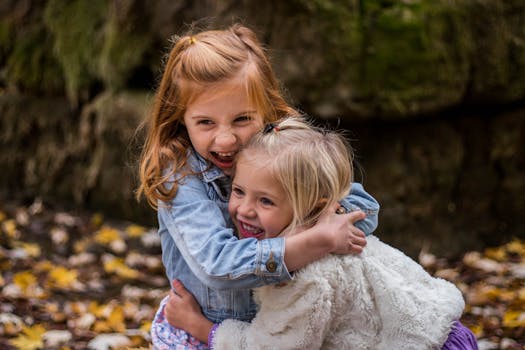 Any advice – how have you dealt with siblings fighting?
x MMT
(Visited 107 times, 1 visits today)