For new mums muddling through, there is plenty of online help and support. Since the early noughties, mums have taken to the blogosphere to share their tales of terror and triumph. But what about dads muddling through? There are a few decent dad blogs, but overall, the trials and tribulations facing first-time fathers is something of a secret.
In today's guide, I'm going to discuss some surprising emotional secrets that dads don't talk about, plus I'll throw in a few new parent hacks to get you both through those first six weeks.
Emotional Survival
Knowing what to expect can be a real help. New dads are going to experience emotional shellshock. The best way to survive it is to understand that the uncomfortable feelings will pass and that you are not alone; other dads are on the same rollercoaster.
1. You'll no longer be Number One
Dads, once your baby arrives, you are going to be relegated from the top spot. Your partner's mothering instincts will kick in and she will be infatuated (in a very healthy way) with your baby:
What does this cry mean? Is he okay? How can I improve his latch? Why is he getting nappy rash? Is he too hot? Too cold? Ad infinitum…
I'm afraid that the thoughtful care and attention once directed at you will now be focused on baby. This is normal and necessary. And yet, it is common for new dads to feel unloved and even jealous. Try not to worry, Pops, you'll soon adjust. Just remember, she still loves you.
2. Nothing personal but your baby may not like you
I remember going back to work after paternity leave. By the end of the day, I was desperate to see my baby girl. I'd rush home super excited, arms outstretched to receive my darling cherub.
Waaaaaaah!
She would promptly burst into tears, looking in anguish towards her mum. "Save me," her eyes pleaded.
The reality is, your baby needs her mum during these first few weeks and months. As they develop their bond of attachment, you may feel surplus to requirements. Try not to take it personally, she'll soon be Daddy's girl.
3. Find a "dad buddy"
Many mums will go out their way to befriend other new mums; having a support network can be a lifesaver. Dads, however, tend to overlook this.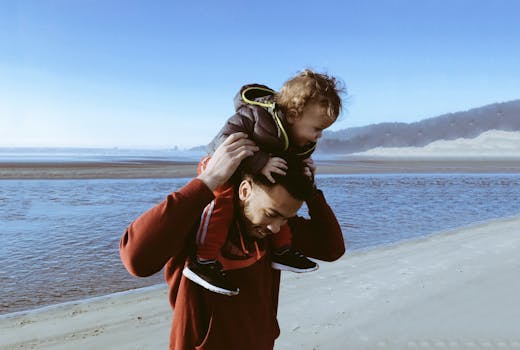 Fathers, it's incredibly important to connect with someone who is going through the same stuff as you. There will be times when you want to gripe, complain, and generally have a moan. After all, poker nights have become early nights, your social life is over, plus you're knackered and smell like vomit. Sadly, your non-parent friends will only be able to listen so much before their eyes glaze over. Having a "dad buddy" to confide in is super helpful.
Practical Survival
Hopefully, you are now a little more psychologically prepared for fatherhood than you were. Now, here are three practical hacks to get you through the hair-raising newborn phase.
4. Go "maasai" with baby wearing
Cultures throughout the globe have been wearing their babies in slings for thousands of years. Why? Because it is incredibly effective. Firstly, your newborn (who's been inside a womb for nine months) feels comfortable cocooned against the warm body of his mum or dad. They often sleep better and are more content this way. Secondly, it frees up your hands to actually do other things. Major win!
In our experience, a baby sling or carrier makes newborn parenting easier. My wife and I wrote an article on them if you'd like to learn more.
5. Meal prep like you're in the army
Looking after a new baby is full on. Like really, really full on! During those first few weeks, it's likely that neither parent will have the time nor willpower to cook meals from scratch.
The answer: meal plan, prep and freeze.
Dads, think of cooking as an army exercise. Feeding the troops. First, go out and buy lots of tupperware, freezer bags and labels. Get different colours, shapes, sizes. Next up, pre-prepare sauces and curries etc. Label them and neatly pack them into your freezer until it is completely full with whole or part-meals. These will keep you fed and reduce your stress levels.
6. Mission "look after mum"
Put simply: mum looks after baby, you look after mum. This paradigm works beautifully for early parenthood. Your child needs full-time affection and attention from Mum. Meanwhile, Mum will be tired and strung out. If you want to be the hero, then look after Mum. Do the house chores. If there are some you don't normally do, then take note (literally). Don't make her remind you that the mountain of laundry needs doing. If you can stay on top of things so she can concentrate solely on the baby, her stress levels will come down and she will be able to mother at her best. That's a win for mum, baby and you.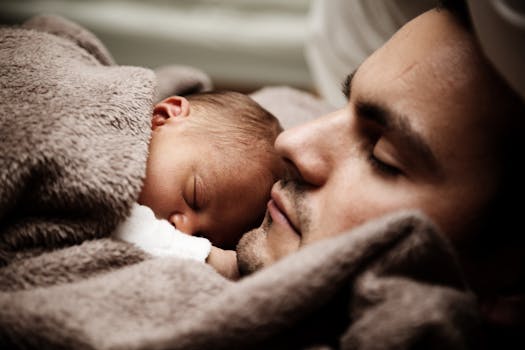 Wrapping up
Being a first-time dad is a wild adventure. Yes, there is fun and joy, but, before you put on your rose-tinted spectacles, it also involves physical and emotional stress, plus some uncomfortable emotions. Practically: get your sergeant hat on and conquer household chores and meals, this way you'll be a hero. Emotionally: just remember, you are not alone in what you feel. All us dads go through similar stuff.
Don't worry, Dad, you've got this!
Author Bio
Keane is a father-of-two who blogs at WeTheParents.org with his wife Neve. Together they seek to bring out the humor in parenting and get nerdy researching and reviewing the gear that moms and dads (apparently) need. You can also catch them on Facebook and Twitter.
(Visited 95 times, 1 visits today)