*contributed collaborative post
Life as a parent can be quite stressful, lets face it. There's a lot of different things to think about and juggle in your mind whilst keeping others fed, warm… alive.
But, you can make things a little easier for yourself. Here are some suggestions that you should keep in mind, before you lose yours.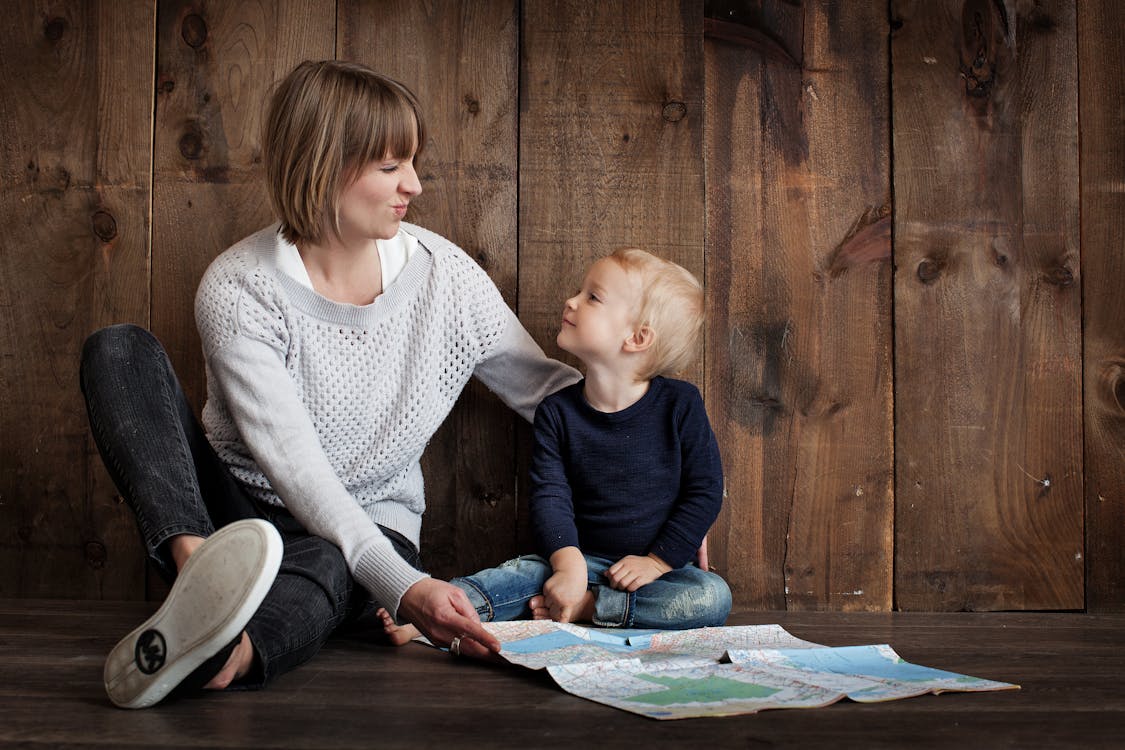 A Low Maintenance Home
You might want to think about designing your home so that it's easier to maintain; making your environment work better for you from a practical sense. There are a few ways to do this. We recommend that you start with the flooring. You can spend a lot of time cleaning your floors if you don't make the right choices here. Carpet is definitely worth avoiding because stains will be more difficult to remove and in general it will be harder to prevent from wear and everyday spills, mud and accidents that small people tend to bring. Instead, you could opt for engineereds wood flooring from companies like Flooring365. This flooring is far easier to clean and looks terrific as part of a modern or traditional home. 
Work From Home
You might also want to consider careers that will allow you to work from home. In the past, careers like this were few and far between. However, things have changed quite a lot since then. These days, there are lots of careers that you can thrive in from home. You can even think about running your own business. For instance, you could set up a blog. Even if this is not enough for a primary income, it could be a fantastic side hustle that will allow you to add to your earnings. The big benefit of working from home is that you will always be around and close by for your kids. That's tremendously important, particularly as they are in the early stages of school. It's great to ensure that you're going to be there when they get in each day. 
Find Some 'Me' Time
When you're a parent, a lot of your time is going to be spent on your kids and that's completely understandable. However, you should still make sure that you are setting some time away for yourself as well. This doesn't have to be massive amounts of time. You don't even need to leave the house. It could be as simple as reading a book in the evening. Or, perhaps you could think about taking a long relaxing bath. Don't forget 'me' time will also provide you with an opportunity to reconnect with your partner. It's vital that you do have some days or evenings away from the kids to ensure that the spark doesn't go out on your relationship. If you are struggling to get 'me' time then make sure that you don't shy away from using babysitters and other support options. 
We hope this helps you think about some of the ways that you could make your life a lot easier as a parent. If you make your life a little easier, you're going to be a little less stressed. As such, you will be able to make sure that you can focus more time on making your children happy. 
(Visited 31 times, 1 visits today)