Hi gang. I'm back after a short break for another edition of #CoolMumClub Meet the Members series. This week we are getting to know a little bit more about the super author behind New Mummy Blog, Lynne. Like me, Lynne is a somewhat shy, no-selfies blogger, less than a year in to the blogging scene, with a 16 month-ish toddler, and a background in science. We're practically twins!
Thanks for taking part Lynne…and don't forget #CoolMumClub…we need more guest posts for the series so if you are interested drop me a mail to mummuddlingthrough@gmail.com
x MMT
Guest post for #MeetTheMembers MumMuddlingThrough
I was thrilled when I received the email from the lovely Mum Muddling Through asking if I'd like to take part in her #MeetTheMembers guest post series. I then just had the trouble of writing about me. It's quite hard really, espeically without rambling off about other things… so I took the pragmatic approach and asked myself questions. So here goes my interview with myself!
Who am I? 
I'm Lynne, a newly resigned-from-work SAHM. Some might say, I'm without a 'proper job', but I disagree. I now have the best job in the world, I'm a mummy, a full time mummy who gets to see every single accomplishment my little Baby H makes, and, I blog about it all at 
www.newmummyblog.com
.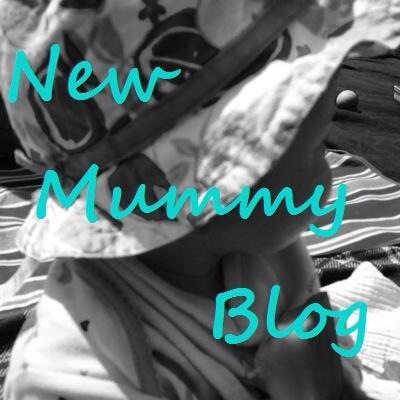 Who was I before becoming Mrs SAHM and blogger at NMB?
Well, I've done alot over the years since leaving school. I have a masters degree, a bunch of letters after my name, my research has been used to inform guidance, I've been a scientist, an analyst, and lately worked with big data for some fab companies. I did love working hard and constantly pushing myself, adding more strings to my bow.
However, since becoming a mummy a year ago, I have had the most rewarding, amazing job in the entire world. I'm looking after my little girl (Baby H), nuturing her, showing her her way. I love it. Ok, so sometimes I get cabin fever, but so does Baby H, and so we go for a walk, go for a coffee, or just a trip to the supermarket. It's amazing how much fun a shopping trolly is!
Why do I write and what do I write? 
I decided to write this blog to remember this amazing time as a new mummy, and, help others too by reviewing all the baby stuff we've accumulated. We have mountains of stuff, some we love, others we really shouldn't have bothered with. Hubby and I always Google, spreadsheet and ummm and ahhh over everything we buy, so I figured if I look for product reviews so do other people, and I can help them!
So you get the idea, my blog follows our journey, quite literally (it includes tips for moving house with a 9 month old) – seriously don't, but if you have to check out my tips, you'll thank me later! Oooops I digressed again, but my blog also follows our fun, games, mishaps and new adventures for me as a SAHM and as a blogger.
I also host #TheBabyFormula linky running from Monday to Wednesday each week and love the community. I'm a bit of a maths and science lover so it's a place to link up posts that have formulas (simple things, weaning + spag bol = bath time, but also any post with a number (age, facts) or just a numbered list! I love the community and regular linkers –  they're really brilliant writers!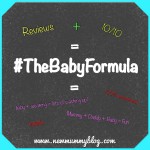 What do I find hard about being a SAHM?
I've always been ambitious and loved a good list. Now, if I can do well at this blogging lark, and make a few pennies it would really help the one hurdle I'm currently struggling to get my head around: that of not earning money myself. Yes, it's my choice to be a SAHM, but, for the last 12 years since university, I've worked very hard using my brain, doing research and figuring out complex problems. I love that blogging is allowing me to apply myself. Ok, so it's very occasionally when Baby H decides she might actually nap, but it's better than nothing! Do you agree? Is blogging your 'brain activity'?  Seriously, since 8 months she's mostly had one nap which has been at 3.30pm at the earliest. At that point I'm exhausted and have a tornado hit house to tidy up.
So having said all of that, seeing Baby H learn new things, accomplish new words, and literally leave me stunned at her achievements, is the most rewarding job in the world. Seriously, a few weeks ago she pointed out the window and said 'Wha's tha'  pointing to the park opposite, and, today she pointed and said 'Who's tha" to my sister when the phone started ringing! She's just turned 14 months old. She's literally listening and storing EVERYTHING we say. It's scary! I also have to mention her laugh, her giggle, her glint in her eye, as she thinks she can make us laugh. That is THE best thing ever.
So back to me, as this is #Meetthemembers… here are some random 'about me' facts:
My favourite TV programme: 24, hubby and I watched it box set by box set, one each year from the first year we got together. It has so many memories of us enthralled watching episode after episode until 3am, desperate to start the next when we were next together (we lived 2 hours apart for some of this time).
Favourite season: autumn – the gorgeous shades or red and yellow across the land, and the crisp leaves beneath my feet.
Hopes for Baby H: I currently live in the south-west of England, Gloucestershire, a lovely county, with rolling hills nearby and countryside. The countryside reminds me of home, Scotland. Scotland, the country where I grew up, where I climbed the mountains (real mountains: they're called Munros), drank Irn-Bru, ate potato scones and square sausage. The country I love to visit and show hubby. The country I cannot wait to show off to Baby H and experience as a mummy.
Favourite drink: wine, usually white, but if you only have red, I'll drink that too!
Favourite food I like, which hubby detests: prawns, oh I'd love him to eat a prawn cocktail, or linguini with prawns…
Favourite flower: tulips
And, why not end on a soppy one… My three happiest moments of 2015: 
watching Baby H grow: learn to smile, laugh, make us laugh, play peekaboo, give us real cuddles, say her first versions of words, walk!!!!
watching hubby be the most amazing dad. The most caring, gentle, give-her-everything-she-wants daddy.
meeting my sister's boyfriend… they really seem to get eachother, I've never seen her as happy or as 'together'

Ok, and now for one final blogging insight…
What would I love to come from blogging? 
Now as a SAHM, I'd love for blogging to provide me with some income, just enough money for a coffee and cake, or if I get ambitious…  a new bag! Actually if I get really ambitious I'd love to review a nice bag… I don't expect that any time soon, I'm still finding my feet, building up, gaining readers.  I didn't start blogging for money, I didn't think anyone would really read my little blog, I definitely didn't think I'd get comments, get thousands of twitter followers, and get so into it. I had a crafting blog when blogging was starting off, and it was vaguely popular, but not of the scale of this. But times have changed and blogging is a big deal now and I'm so excited to be part of it.
Now I'll stop blabbering, stop talking about me and get back to hubby who I've ignored while writing this…. (the one disadvantage of blogging!).
Lynne x
(Visited 207 times, 1 visits today)