*contributed collaborative post
Look on any blog dealing in family, home or lifestyle topics and you're bound to find more than one article about renovating the interior of your home. I'm not here to criticize that – it's amazing how so much advice could be freely given online, even if some of it might be motivated affiliate marketing. However, by this point you could type 'home decor tips' and return thousands of articles basically saying the same thing. 'Keep things clean, organized, tidy. Consider your clutter, the navigability of the room, and the lighting therein.' At some point, it becomes common knowledge.
If we were to take a different angle. What home would you never wish to live in? Through looking at small considerations of a home, how can we make it seem as unfriendly as possible, and how much effect do these small constituent elements have? After  all, sometimes developing your beautiful home is not about making glorious decisions that work out brilliantly time and time again, but also in rectifying mistakes and maintenance needs.

Form Over Function
When we imagine a home renovation, we can often think about how it will look, and delay its function until we actually have to start making decisions. For example, we might look at how beautiful a new oil-burning stove might look in the wall, not the kind of space considerations and home renovations we need to make in order to make that a reality, nor what the cooking experience could be like day after day. It's just how we think when imagining something on its surface, so there's nothing malicious taking place here.

However, sometimes, it can be that this initial 'form over function' ideal fails to grow. It's not uncommon for people to reorient their living room for a larger television, but not think about how that might affect the floor navigability in use everyday. It will take a little effort to achieve, but if possible, we would heavily recommend considering function first, and then making form your ally. This way you can consider what your home might actually need without learning later that it's too late to change anything, and that you sacrificed everything for the aesthetic.

Ignoring Hygiene
Of course, a title like that will imply you simply do not know how to clean your place. But this isn't what we're suggesting at all. Even someone with relatively competent care and cleaning aptitude can struggle to keep their home in perfect shape – especially during a construction or renovation project. For example, pest control can often be a touchy topic if your basement hasn't been taken care of for some time, or simply used as a storage area for years. Perhaps you're extending your property, and the open construction nature of parts of the house have allowed insects or small rodents to make a home in your property. It's these elements of hygiene that, if left to grow, can lead to a house most of us would rather not take part in.
Lighting
Lighting is one of those hidden elements for the most part. You notice it when you purchase a new lamp or lighting fixture, and when said items are not working as they should, plunging you into darkness or greyness. But lighting can quite literally transform an otherwise muggy and depressing home into one that looks celebratory and worth experiencing. To that degree, it can be a fantastic idea to renovate your lighting and ensure you do this from room to room.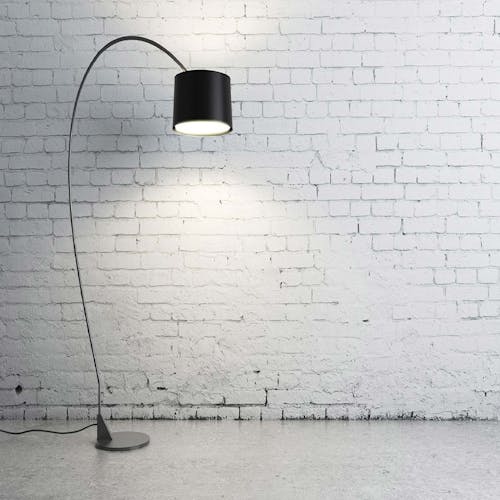 Light fixtures in multiple focal points around the room, especially if they complement one another in tone and style, can allow for an ambiance that you might not have considered. Celebratory lighting, such as small uplights that emphasize the family photographs lining your front hallway can look truly beautiful. Lighting can give so much, and it's so cheap to implement well, that you can have more than enough room to experiment here. Be sure that you do, otherwise, plunging yourself into greyness is your alternative.
A Disparate Design Style
There's nothing wrong with taking inspiration from various periods, elements and styles in order to complete a room. But they must compliment each other. Without that effort, you can find yourself lacking in a cohesive design, and elements of a room may clash together. It's one thing to marry two styles such as rustic and modern into one complete space, but to choose many different textures, fabrics, colors, and lighting arrangements can only make a room too much to absorb.

If you truly wish to implement a completely different aesthetic through your home (you should be free to, after all,) then consider elements of the home. Your bedroom, or your children's, or your bathrooms. Perhaps you might wish to have a slow transition from one side of the house to another in terms of its color scheme and framing. Perhaps a room to room divide is good enough for you. But when you at least have some uniformity to your design style, you can enjoy the process of renovating knowing you're in for a fantastic result.

Ignoring The Non-Focused Areas
One of the largest mistakes that we can all easily get into is ignoring elements of our home because they don't seem important enough.' Perhaps your garage has been lamenting under the weight of your stored items for years. Perhaps your driveway has cracks in it, yet because it's not damaged or damaging to your vehicles, you're free to let it slight. Perhaps even a little crack or subsidence in the wall is starting to show, but because you can ignore it for the time being, you do.

All of this can develop into a negative approach to your house and home, to the point where you might keep investing and reinvesting in the public-facing areas of your house you mostly see when entertaining. But your bathroom, your attic, your spare room, these can still be key elements of your household, and they age just as the rest of the place does. Sometimes turning your attention here can sort out a problem from now into the future, and also give you more varied enjoyment when renovating your space.

Zero Privacy
Modern designs and a willingness to craft more space for yourself can often look tremendous if applied right. But a home design can be ruined if it doesn't take privacy into account. Consider how floor-to-ceiling windows, opting for an open-border garden with zero property line, or perhaps felling trees that have been there since before you move in could all harm the privacy you currently enjoy in your household, and you might only notice the effects of that a little later on.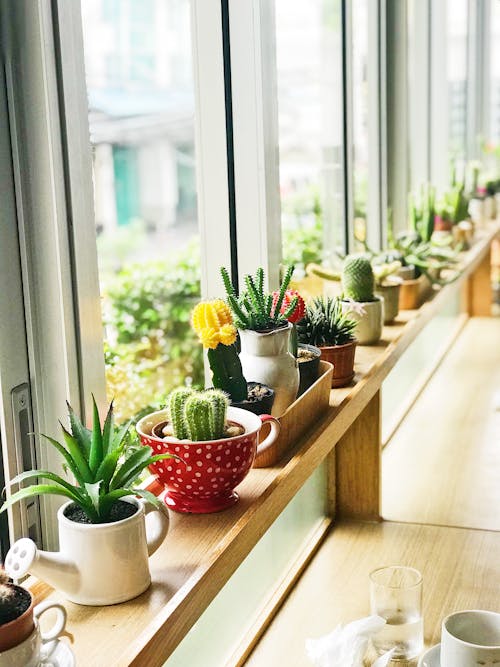 Privacy is important. It can help us feel secure in our homes, protected on our properties, and to what extent we can apply it, we should. This is because privacy is also the mother of security, meaning that forgoing this could quite significantly affect how safe you feel within your home. Be sure to always strike a balance, even if opting for a more profound and open home design.

Clutter
Bringing in too much to your space can effectively ruin what value was there in the first place. For example, it might be that you find a fantastic deal on historical furniture at an auction house. You bring it all home, only to realise that with your current possession, your room feels incredibly full. But because you've purchased both, you want to feature both sets. This might lead to rooms that feel more oppressive than they should. In a home, less is certainly more.

With this advice, we hope you're better to steer clear of home issues and avoid mistakes you could have made.

(Visited 40 times, 1 visits today)