Many people don't give much thought into their mattresses, but the reality is that your mattresses can affect your quality of life immensely. Getting a good night's sleep is crucial for your daily life, and having a good-quality mattress will aid you in getting that valuable rest.
Often people fail to realize that they are suffering so much in using their current mattresses, and unless they try sleeping on a good one, they will always spend their nights restlessly. Imagine the wasted nights exposing yourself to the risk of back pains and further spinal and muscular problems in the future. When you decide that it's time to purchase a new mattress for your home, here are some pointers to help you along your way.
Know the Right Size for You
While the easiest choice may be to pick the same size as your last mattress, many other factors come into play when picking a new one. As the advisable life for mattresses range from seven to ten years in use, you should evaluate your current lifestyle and how you see your home life changing in the next few years.
In the past, you may have shared your big bed with your small kids for weekend bonding, but now that your kids may be older, consider reducing your bed size to a queen from your previous king size. Another possible scenario is if you see yourself relocating residence in the next few years—keep in mind the possibility of a different size of room for you. These possibilities give you the opportunity to increase space in your room, or to redecorate or makeover your room.
There are a few standard sizes for mattresses depending on your requirements, and manufacturers adhere to these standards. Keep in mind that you may have to change your bed frame and headboard when you decide to switch bed sizes.
Try Multiple Units to See What's Best for You
It may seem awkward and downright funny for some, but you really have to try lying down on the mattress before swiping your card on the register. You cannot trust online reviews and sales pitches in making your decision. Remember, there are a lot of types of mattresses, and all the features may not necessarily agree with what you want. Lie down, curl up, stretch out, or do whatever your favorite sleeping position is, and compare the feeling with what you are used to. Try sitting on the edge, or lying down and pretend to read a book—all the possible scenarios that you usually do on a daily or nightly basis. When sleeping with a partner, it would also be much better to get their thoughts on the matter. Even if you plan on getting it online, make it a point to visit a physical shop to test out the different mattresses.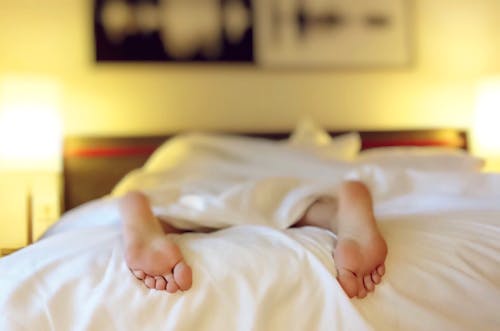 Decide on How Firm You Want Your Mattress to Be
The manufacturers may agree on the bed sizing standards, but the industry cannot have a standardized rating for firmness. This means that one brand's firm rating may be deemed as extra hard by another maker. This is why you should use these ratings as guides only, and these cannot be used as a basis for comparison between different brands. This makes it more critical that you actually try out these mattresses in a physical store.
Check Procedures for Returns and Warranty
Although you do try the mattresses in the store, you may notice some things that you don't like after a week or two, when you have actually slept on it. Most mattress dealers offer a trial period wherein they would be open to accept returns of your mattress, as long as it's in good condition. They may charge a small fee for restocking, but at least you have that option of changing your mind when you don't like what you bought.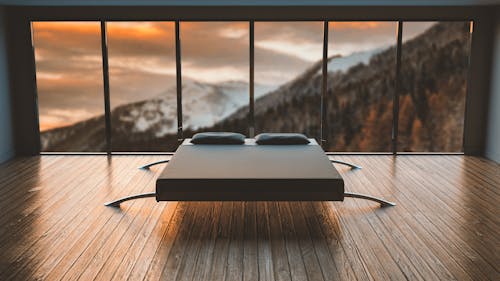 Try to Negotiate and Learn to Say No
Just like any business deal or big purchase, try to negotiate discounts or freebies at a Labor Day mattress sale 2019 or other holiday sales to get the most value for your money. Some salespeople offer discounts or free deliveries, or sometimes free pillows or covers. Also, when you are not a hundred percent decided on what you are about to buy, do not be afraid to say no to their offers and check other dealers. Do not be easily convinced to buy what they are offering right away.
The buying process does not end when you pay for it. Upon delivery day, make sure to be present to check the mattress' quality, if it is the same model as the one you picked, and if it actually has the same features and quality. Check for damages from shipping before signing off on the purchase.
Conclusion
There's definitely more to purchasing your next mattress than meets the eye. Although online offers and sales in department stores might entice you to purchase a mattress hurriedly, follow sound criteria in examining the different types of mattresses before you choose the one that's perfect for your needs. In this way, you're assured that your money will be well spent.
(Visited 26 times, 1 visits today)