As I sit writing this in our dream kitchen (cheesy but true) I'm remembering back to the time we were agonising about how we wanted this room to look, to be used, and to feel; This involved some big decisions to get the most from our kitchen redesign.
The three major pieces that are key to how are kitchen operates are undoubtedly the combination microwave oven, the American style fridge freezer and the family seating area (the island).
I realise not every family has the budget, the space, or the inclination to include these three pieces in their kitchen redesign, but here is why each has a really important role in the way our room operates.
The American Style Fridge freezer
Maybe I've watched too many movies, but at the very top of my kitchen wishlist was an American Fridge freezer, with a plumbed in water / ice dispenser. Now, you may feel this is somewhat OTT and 'first world problems' but it it was it is. I had serious fridge envy of anyone who had one, and even tried to work out if we could somehow squeeze one into our old kitchen (we couldn't).
We very nearly agreed to scrap the idea and buy into the hidden behind cabinet version that our kitchen supplier recommended, but in a last minute change of plan, we realised we were budging on what we actually wanted. A freestanding AFF can be easily replaced as necessary, it has more storage than a built in, it has the all important drinks dispenser, and, ultimately IT WAS WHAT WE WANTED!
Decision made, and we have never looked back. Two and a half years on, that filtered water and ice is used every single day, contrary to what our kitchen salesman suggested. We saved up our Tesco points for ages, tapped into a clubcard boost scheme and paid in actual cash next to nothing for it. Ice water anyone?
The combination Microwave oven
We hadn't really considered a combi microwave oven until the kitchen redesign. I did know that I din't want a clunky microwave box on the worktop, and so we reluctantly agreed to go for a combi microwave oven instead of a fitted traditional microwave. It was the most expensive thing in the kitchen, yet with it all rolled up in a 'pretend money' situation like an extension, it slipped through and we signed on the line. Yet, there are plenty of lower cost alternatives out there had we shopped around.
The flexibility a combination microwave oven allows is a revelation. There are an endless amount of scenarios when you need to use two ovens in sync, or the grill and the oven, or the microwave and the oven, the microwave and the grill and yet with it all tucked away behind an aesthetically pleasing glass screen, it's like having a handful of extra appliances in one.
Admittedly, we use the microwave feature the most – every day in fact, to warm cold coffee mainly. But, come Sunday and the mega roast, it'll be happily baking my crumble while the yorkshires are puffing up at a temperature hotter than the sun below. And on a saturday morning breakfast of champions, my oven is cooking my sausages whilst I'm grilling my tomatoes and bacon. You get the idea, I won't go on.
The family seating area
Aside from appliance success, the absolute love of my kitchen is the island. The heart of our home and the place we eat, talk through any problems, do homework, paint, work (whilst overlooking the garden). It's where we come together as a family, it's where we make guests to our home endless cups of tea, and it's where we love to be.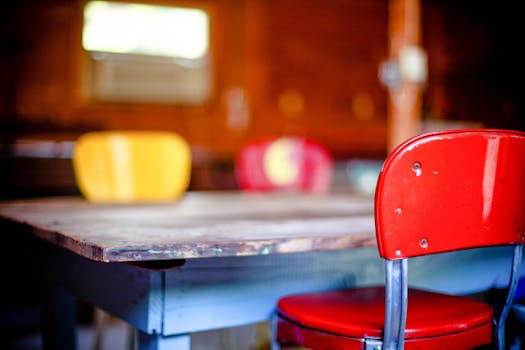 It doesn't have to be a modern island design – it could be a rustic table with a few chairs, whatever works in your space and style. I couldn't reccommend more having a hub like this in the kitchen, as you'll find it's where everyone gathers – hours are spent preparing and eating family meals and your formal dining space may suddenly become a twice a year visited location (unless you include rogue pens and paper that is).
These three purchases were undoubtedly the ones we agonised over and were the biggest risks in our kitchen redesign, but they certainly paid dividends in fun, function and family.
x MMT
Disclosure: This is a collaborative post
(Visited 89 times, 1 visits today)