*collaborative post
The nights are drawing in and the temperature is dropping which means (forgive the pop culture reference), Winter is coming. This is our favourite part of the Winter season; the air temperature hasn't dropped below freezing and we have all the exciting events like Halloween, Bonfire Night and Christmas upon us. This is the season that's all about staying in, keeping warm and cosy and enjoying time indoors with your loved ones. In order to create that cosy, warm atmosphere, here are some of the perfect accessories for that cosy feel in your home.
Sheepskin rug
There's not much in life that feels cosier or softer underfoot than a lux sheepskin rug. They're a versatile piece that can be used in living rooms and bedrooms, over carpet and wooden flooring, and will instantly bring warmth, texture and comfort to any area that they are used. This Tibetan sheepskin rug from The White Company is a particularly luxurious version in an on-trend grey hue.
Blankets & Throws
Sounds obvious, but a collection of complementing blankets will make all the difference to your space. They're the first things people look for when there's a chill in the air and will mean that the whole family can snuggle down together when you're watching a film (or simply fancy a weekend afternoon snooze). Explore the Arlo and Jacob blankets and throws on offer in their collection – the cashmere and mohair options are particularly soft and snuggly.
Scented Candles
A cosy feel is all about warmth and atmosphere. A deliciously scented candle will not only radiate a lovely soft glow, but will also fill the room with a delicious scent. There are a multitude of candles on the market but we think one of the best to use this winter is this spice orange and red berry candle from Plum & Ashby. They also have a wonderfully earthy fragrance called Fireside Embers.
Fairy lights
Just like candles, fairy lights can go a long way to contributing to a cosy indoor feel. They give off a much softer, warmer glow than traditional light bulbs, contributing to a more relaxed atmosphere. They work particularly well when they are wound into a nest shape and put into a glass vase.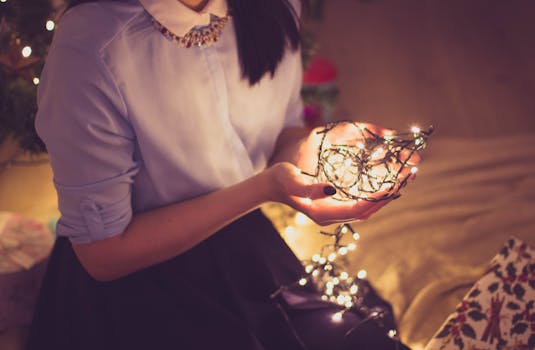 Fluffy cushions
A fluffy cushion will give your guests something to fight over. Everyone will want this to be their own personal pillow with such a soft, tactile texture. It's the perfect place to rest tired heads and prop-up yourself up against while you're watching some festive movies. John Lewis have a wonderful collection of fluffy cushions for your to choose from.
Disclosure: This is a collaborative post
(Visited 38 times, 1 visits today)