*collaborative post
If you're buying a new home, then throwing a housewarming party is definitely in order! If you're looking to throw the kind of housewarming party that is remembered for years on end, then we have some fabulous ideas for you. We have put together a list of tips and suggestions that will help you make your party one of the most remembered and successful ones on the block. These tried and tested ideas are totally worth it and have resulted in countless super successful housewarming parties. Here's everything you need to know.
Plan Well In Advance For Your Housewarming Party
For any party to be successful and remembered over the years, it is essential that you plan the party well and that you start planning well in advance. If you expect guests and friends to show up on last-minute invites, it is very likely that your party will only end up being a flop show. Nobody likes to be invited to an event at the last minute, and more importantly, your friends and guests may have prior commitments that they may not be able to get out of. So, you need to start planning your party well in advance let people know the date that you're planning the party.
Have A Themed Housewarming Party
If you're feeling adventurous and want to do something unique for your housewarming party, you can plan a themed party! The theme doesn't necessarily have to be regarding the décor, the theme can be a fun dress theme! You can have a black and red, or a black and white or even a white and gold dress theme for your party. Send out invites stating the theme for the party and the colour code that everyone needs to arrive in. Create appealing interior decor according to the theme, in addition, you can install fantastic looking sound absorbing wall panels.  If you're having a party on a Sunday afternoon by your pool, you can plan a fun Hawaiian themed party. You can serve colourful cocktails, delicious finger foods and can even buy a bunch of faux floral garlands for the guests to wear during the event.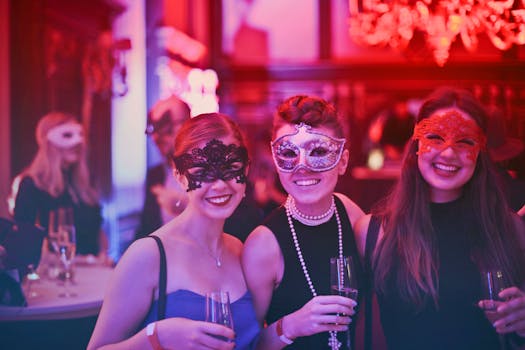 Decorate Your New Home With Trees And Plants For The Party
To make your new home stand out and look utterly fabulous, you can decorate it with gorgeous and large artificial trees and plants. If you want to give your new home a mystical and charming vibe, ivy leaves are a great decorative option. If you wish to add a little bit of colour and vibrancy to the surroundings, you can add floral arrangements to your décor. People who are having the party in their backyard can decorate their backyard with outdoor topiary plants. All types of outdoor trees and plants can add a little extra oomph to your housewarming party.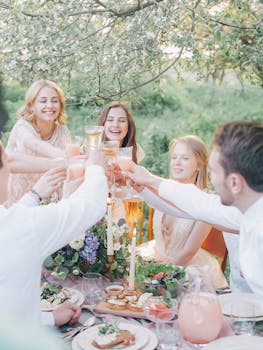 Invite Your Neighbours To Your Housewarming Party
If you're moving to a new home, you will have new neighbours. Inviting your new neighbours to your party and getting to know them is essential, after all, you will be interacting with these new neighbours on a daily basis! Make sure that your neighbours feel welcomed into your new home. Be warm and inviting and let them mingle with your old friends and other guests. Not only will doing this make your party an absolute hit, but it will also help you break the ice with your neighbours.
Organise Fun Games For Your Party
Besides food and drinks, another way to make your party an absolute hit is by organizing fun games for the event. You can have games like a treasure hunt or a scavenger hunt, you can also have fun drinking games like Twister, Jenga and other such options for your party. Having games at your housewarming party will encourage your old friends and new neighbours to interact. The interaction and the mingling of guests will play a major role in making your party an absolute hit!
Have A Gift Opening Session Towards The End Of Your Party
Most of your friends are likely to bring fun gifts for you and your home when you host a housewarming party. You can have a fun gift opening session towards the end of the party. Gather all the gifts that you have received and bring all your friends into the living room. Open the lovely gifts in the midst of your friends and loved ones.
Make A Separate Dessert Table
A great party and especially a housewarming party should always end on a sweet note! You can make your party extra special and memorable by having a delicious dessert buffet. Serve tons of different kinds of scrumptious desserts. Get professional caterers on board if you need to! What better way to end a wonderful occasion than to do so with a sweet taste in the mouth and fun memories in your heart!
Have A Lovely Return Gift For All Your Guests
Last but not least, to make your housewarming party a memorable one, you should consider having beautiful return gifts or mementos for all your guests. You can have beautiful personalised stationery put into a lovely gift bag for your guests, or you can even give out small and stunning crystal showpieces to your friends and guests and so on. Be sure to be unique and different when choosing the gifts for the party favours!
As you can see, planning a memorable housewarming party doesn't require much effort. All you need to do is plan it well and have informed your guests about the event well in advance. You can now make sure that your housewarming party is remembered for years on end by following these interesting and effective tips and suggestions that we have put together for you.
Do you wish to throw a housewarming party that leaves your guests and neighbours talking about it for years on end? Well, all you need to do is follow the tips and suggestions that we have for you! We guarantee that your guests will be absolutely pleased and impressed with the way your housewarming party turns out!
(Visited 15 times, 1 visits today)