*collaborative post
This week our loft extension is picking up momentum and we are at the stage we need to pick out a bathroom suite. Having been pinning and lusting after all sorts of designs for months, we've got to the pivotal moment of making it into a reality…but all of a sudden, where do we start?
I was sent this guest post, which couldn't have been better timed and has regrounded us with the basics of designing a bathroom suite, which will be put into practice this evening!
x MMT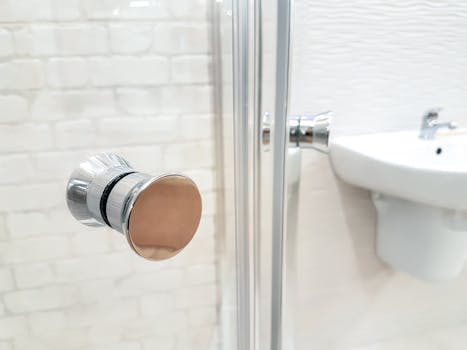 You spend a lot of thought, time, energy, and money in planning, designing, making, and even decorating the master bathroom.
Well, here are some simple tips to save you time, energy, and money.
Budget: The world runs on a budget, a tight or an unlimited one, and so do you. Think about how much you can spend on doing up this room.
Style: Keep utility and beauty in mind as these reflect your personality. The master bathroom should be as perfect a blend of luxury and usefulness as possible. It is a place where you would like to go the first thing in the morning so it should cheer you up and take care of your needs as well.
Space and size: The size largely depends on the space available. If you are constructing your own house, you can play around with the size and even the shape. But, if it's an apartment that you have bought/rented or plan to do, it causes constraints. You have to make the best of what is
Basic Requirements: Basic amenities to fulfill its purpose, like water outlet, a sink, a shower or bathing area, a toilet, storage space, and a good drainage are in every bathroom. But, a master bathroom needs both hot and cold water.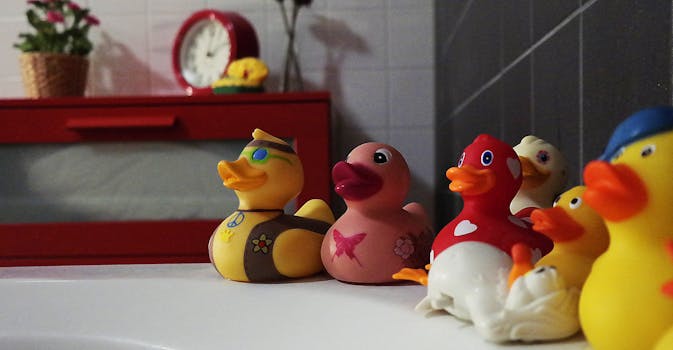 Keep these simple tricks in mind while going shopping for your dream bathroom:
Materials: Look for materials that are easy to clean, maintain, and replace if needed at some point of These should also be available easily at a nearby outlet to save you cost of transporting them.
Accessories:  Both online and offline bathroom accessories are available to enhance and beautify your bathroom.  Mirrors help to enlarge the space and give it a spacious roomy look.  Buy single or double units sinks; good quality, anti-skid bathroom and doormats; and a bidet or a health faucet, a necessity these days, for hygiene.
Bathing / Shower fittings: As per space and/or budget, choose from a variety of shower or bathing fittings: double walk-in showers, overhead showers, shower tiles, wall mounted or hand held showers, differently shaped or traditional bathtubs for the luxurious and leisurely feel, etc. Place shower cubicles to keep the rest of the areas dry.
Vanities: Add-ons to your master bathroom can be attached or corner dressing areas with a seat or two to sit on. Spacious master bathrooms can also have built-in ipods and exotic sound systems to play music, or even a television to entertain you while you soak in the bathtub.
Cabinets and Shelves: It's a good idea to store bathroom items in cabinets within the bathroom itself to save emergency moments like forgetting towels, soaps, etc. The best way is to make reachable overhead cabinets away from head height or save space and keep the room clutter free with storage behind the mirror. Take care in creating a shelf above the toilet as things may fall into it. Fix the sink to one side of the bathroom/bathroom shelf unit to add in extra drawers. Cover the shelves with glass windows to from water, dust, and accidental falling into the toilet or any wet areas of the bathroom. For an aesthetic look, make glass shelves around the bathtub or bathing place with hanging plants.
Tiles: Fix bathroom tiles which are safe and anti-skid; easy to maintain and clean; don't allow dirt to settle in; and look aesthetically pretty too. Choose designs and colours as per size and choice. Ideally, place same tiles for the entire bathroom, including the shower area.
Lighting: A well lit master bathroom keeps it crucially accident free; and maintains style and beauty. Have a two-way system for the switches which can be operated from outside and inside. Place these just next to the door, not behind them, for easy access. Fix sockets near the sink slab/shelf close to the bathroom mirror to facilitate shaving, blow drying hair, or brushing. Remember to keep these out of reach of prying and curious young children trying to use the parents' bathroom.
Fixtures: Always buy simple maintenance free fixtures with hassle free future repair or replacement. Keep matching spare screws and handles for replacements. Pretty markings/colour schemes avoid confusion in temperature or source like a geyser or an overhead tank. Take care to avoid sharp edges, unrounded glass shelves, pointed handles in which clothes get caught, etc.
Decorative items: Owners nowadays proudly show off bathrooms to guests dropping by. Keep bathrooms clean, odorless, and dry at all times. Use room fresheners, matching bathroom sets, mini paintings, wall clocks, small vases, scented candles, small magazine stands, etc to beautify.
Artificial Landscaping: Not everyone has green fingers, so consider maintenance free artificial plants which don't lose their sheen and beauty with time. These artificial decorative plants replicate real ones and are safe from wilting, shedding, attracting mosquitoes, etc. While you bathe, these decorative plants get washed too. A steam bath restores their shine and gloss. You don't have to wait for artificial or faux plants to grow; you can choose the size and blossom instantly. There is no need for weeding, watering, manuring, or sunning them. Save money too as these are cheaper in the long run and replacement won't cost much when you are bored of You needn't have to wait for seasons to change for your favourite flowers to decorate your home. Silk plants and artificial flowers are the solution for you.
So, get your mind thinking and follow these simple tips for a stylish and useful master bathroom which your guests would envy and children want to use too.
Disclosure: this is a collaborative post
(Visited 147 times, 1 visits today)