As we all sit back in lock down and stare at the four walls surrounding us, it's a perfect time to either take on a little DIY or reflect at how far you have come.
We have reached that nirvana state where our home is fully redesigned to how we love it, with every room now being a distant memory from the state it was in when we first moved in.
So two houses and several rooms in, we have learnt a thing or two about remodelling, redecorating and reflooring, and the latter of which we'll share with you so you don"t make some of the mistakes we made along the way.
Cream carpets (black cat)
It's some kind of right of passage, but no sooner had we collected the keys of our first home, we were down the carpet shop ordering up cream carpets for every floor in our house, including the stairs and hallway. People told us we were mad, they were right.
Measure, measure and measure again
Patience is a virtue, and if you cannot bear to wait for your carpet fitter to come and measure up, then measure, measure and measure again. Or, be patient and get them to come and check it, because when the numbers don't add up you only have yourself to blame.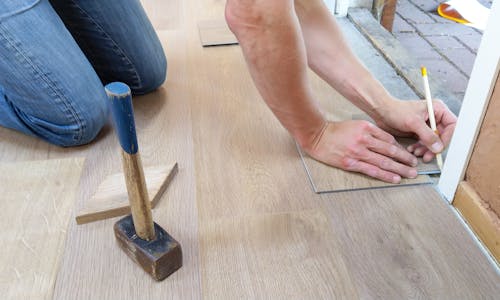 Bathroom Bodge
Bathrooms and water go hand in hand, and water and flooring, unless carefully selected do not mix. We learnt this the hard way with a high gloss laminate that was ' suitable for bathrooms' that two pre schoolers soon proved wrong.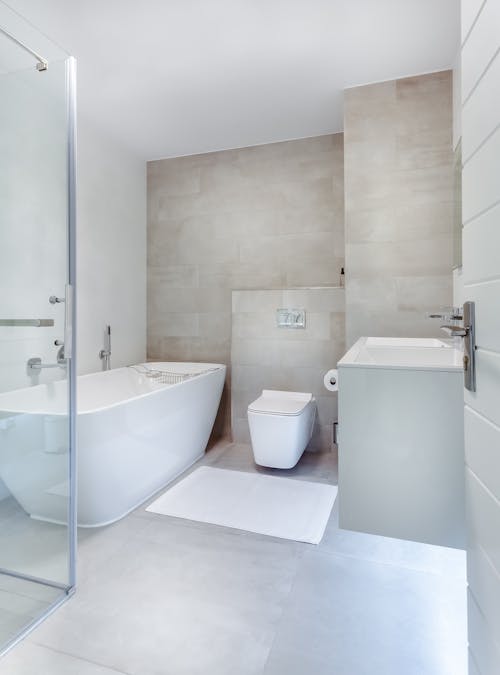 Just stick with what works (tiles, vinyl), and don't take the risk. Having to uninstall and reinstall your bathroom suite is not worth the pain.
50 shades of grey
If you ever thought a dark carpet would hide a world of sins, in a way you'd be right, but boy does a dark shade show up every crumb, every bit of fluff, every speck of dust. So yeah, your stains might be forgiven, but you just leapt out of the frying pan and into the fire.
Think middle ground, or a fleck, every time.
Wood flooring
"We'll go for real wood flooring" we said, almost every time. Until that is, we got the quotes, picked our jaws up off the floor and gathered ourselves together. The thing is, with solid wood floor you are making an investment that you need to be prepared for.
Prepared to spend out on, treat, take care of, protect and nurture over the years. Something that we have always concluded we weren't really prepared to do. So, with so many amazing quality laminate flooring suppliers out there, we have never regretted or been disappointed with opting for the more affordable and practical option.
There are no plans to be doing any more renovations any time soon, but with a few flooring life lessons under our belt, these are the mistakes we won't make agian…
x MMT
(Visited 23 times, 1 visits today)