*collaborative post
Having a nice bathroom to chill out in is a blessing, especially in today's frenetic world. After a stressful day, being able to get into a deep tub filled with hot water and bubbles to soak away all your aches is lovely.
Sadly, not everyone´s bathroom is a nice place to be. Fortunately, you don't have to spend a fortune on your bathroom to turn it into a true oasis. Here are some ideas to get you started.
Buy some LED bulbs
Soaking in the tub with candles surrounding you is very relaxing. But, it is also potentially very dangerous. Every year, people forget to snuff out all of the candles before leaving the bathroom. If they are sitting on a plastic bath or a wooden shelf they can easily melt down and catch that surface alight. So, really you want to avoid using candles if you can.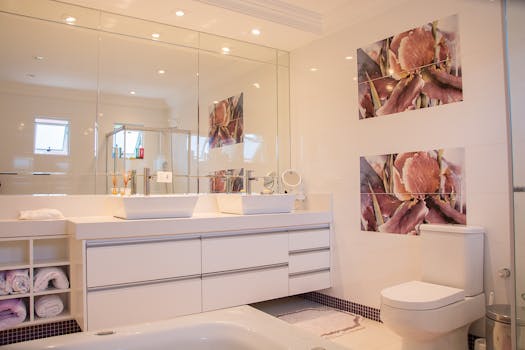 A far better way of creating a nice softly lit space is to swap your ordinary bulbs out for dimmable LEDs. These cost a bit to buy initially. But, because they consume a lot less power they will actually end up paying for themselves.
Treat yourself to some nice towels
Next time you see some nice big fluffy towels in the sales, buy a couple. Often you can get them for the same price you would pay for the thinner kind.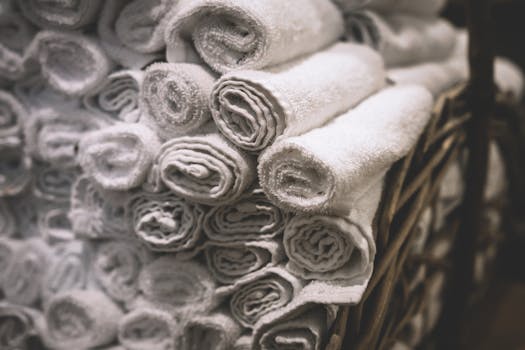 Install some storage baskets
If your bathroom feels cluttered it is a good idea to update your storage. Affordable baskets and jars are both easy to find. This article suggests several ways you can use these items to create good-looking, practical storage spaces.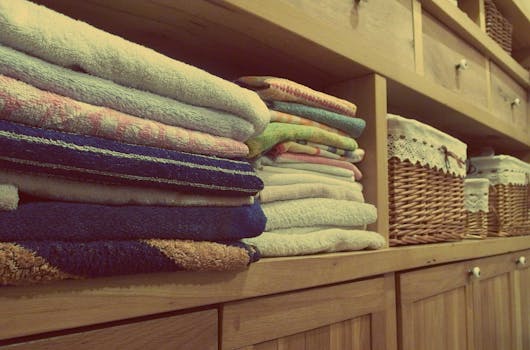 Decorate your bathroom with plants
Plants look great in a bathroom. The damp environment is great for growing a wide range of plants. Most will grow really fast, so you do not have to spend much money on them. In no time at all, that single spider plant will mature and start producing babies that you can plant out and use elsewhere in your home.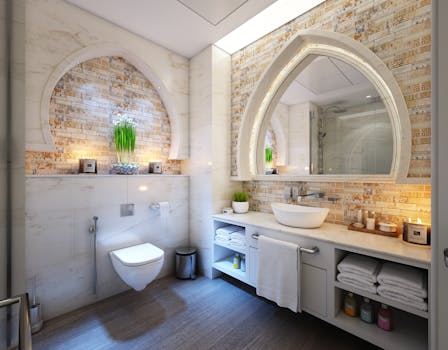 Restore your tiles
If your tiled walls and floors have seen better days, do not worry. There are several ways you can make them look good again without having to go to the expense of re-tiling.
Sometimes all you need to do is to use some grout cleaner. Other times, a better approach will be to cover over what is already there. You can do it the simple way, for example using decals to cover over any cracked tiles and using a grout restorer. Or, if you want a completely new look you can use a tile re-finishing kit instead. They include a special spray paint that re-finishes your tiles and the grout, making it all look like new. You can buy kits for tiled floors as well as walls.
As you can see, it really is not that hard to freshen up your bathroom. All you need is the right products and a little time to carry out the work.
(Visited 60 times, 2 visits today)