*collaborative post
Are you looking to upgrade the kitchen but somewhat overwhelmed about how much it might cost? The kitchen is one of the most used areas of the home, after the bathroom; it's the main room homeowners look to renovate but it can prove to be an expensive venture. However, updating the kitchen doesn't have to cost the earth. Here, you'll discover some great kitchen upgrade ideas that can be done on a budget.
Upgrading your cabinets
The cabinets are one of the easiest parts of the kitchen to upgrade. They're also one of the cheapest! You can get away with just re-painting the cabinets and potentially changing the knobs or handles.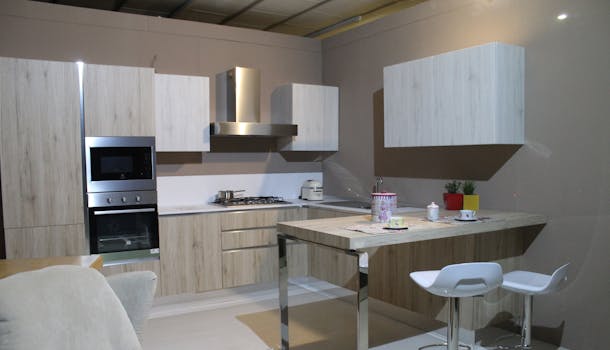 Want to improve their function and practicality? Install new gas struts (which make the cabinet doors open and  close slowly) and they'll be just like new again. You can pick up high-quality, affordable gas struts from companies such as SGS.
Changing the lighting
Changing the light in a room makes a huge difference to its overall design. It can help set the mood, highlight specific features in the room and also define your own personal style. Spotlights under cabinets and pendant style lighting are both popular kitchen light sources.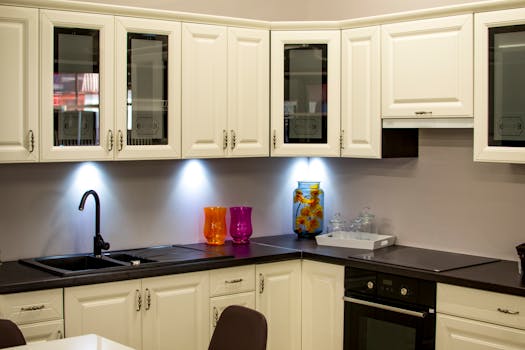 Consider the functionality of the kitchen when choosing the best light sources. You'll want to make sure each task area has adequate lighting available.
Upgrade the floor
The floor may seem like a huge thing to change on a budget, but you might just be surprised at how affordable it can be. Vinyl flooring is an especially great choice for the kitchen. It's cheap, comes in stunning realistic wooden and stone designs, and it's really easy to maintain. Manufacturers have even created luxury click-vinyl flooring which provides additional thickness as well as a more realistic effect.
Invest in new fabrics
If you want to make the room look cosier, it's worth investing in new fabrics. Replacing old chair cushion covers, fabric blinds and tablecloths can make a surprising difference to the room. It's also one of the most affordable upgrades you can make.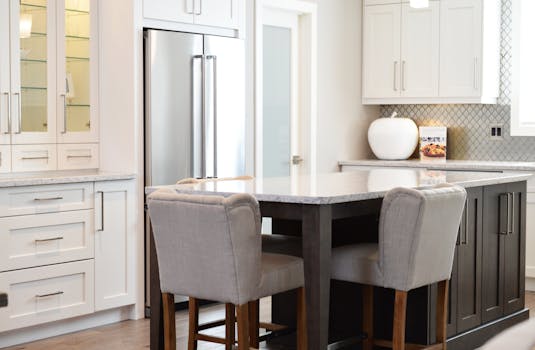 As you can see, it doesn't need to cost a fortune to upgrade the kitchen. There are lots of small things you can do which will make a huge difference to the aesthetics of the room. The above is just some of the upgrades you can make right now regardless of budget. Remember, sometimes it's the small changes which make the biggest difference, both in life and in home décor.
(Visited 75 times, 1 visits today)