There hasn't been much bag hiding going on so far this year. The indulgence and spending of Christmas, and a busy few months have meant I have had to learn a bit of self-constraint when it comes to naughty impulse buys.
However, there is just something about the change of season that even I cannot resist. The girls seem to have had growth spurts, and being fed up of seeing them in clothes looking a bit 'worn' there has been a few new 'essentials' for them; shoes, tracksuits, leggins and jackets.
So now, I'm noticing that my wardrobe is starting to look a little 'worn' too. With my birthday around the corner, and a holiday on the horizon, I'm starting to put together my wishlist of some bits I just might spend any birthday cash on.
I'm still thinking about maximising the purchases per penny though, and I have to admit I hate paying full price for stuff you just KNOW will be reduced in the sales next week. Sale shopping does however involve rummaging, walking, patience and ideally NO CHILDREN in tow. Probably the real reason why I have been so good at steering clear of the shops…a day off from the girls to go shopping? Not. Going. To. Happen.
That's why online shopping is a Mums best friend. Hide the bags? More like hide the parcel.
What's even better is that I've discovered a site that does all the hard work for you. Love the sales is a one stop shop that consolidates Branded sale items from loads of different sites. Dangerous, I know.
I've built a wishlist from the House of Fraser section, because it's a store that I trust for its high quality, smooth service, and brands I lust after. With so much choice on the site, I had to start somewhere! The site directs you off to the relevant store site once you click on the item, so it's a simple stroke of genius.
Here are my picks!
Levi Revolver Line 8 Skinny (Was £65, now £32.50)
I can't remember the last time I bought new jeans, even though I live in them. As my weight has fluctuated since having the kids, most of my staple pairs aren't the best fit. That therefore, is a perfectly reasonable justification to get myself in this pair of Levis – a classic.
Mango, Cotton Blend Trench Coat, Orange (Was £79.99 now £39.99)
This is Britain. The sun may be out but don't be fooled. A lighter jacket is an absolute must at this time of year. What I love about this trench coat is the summery colour – perfect with those Levi Jeans and trainers, or for a smarter occasion (dare I say it…an interview?).
Carvela Mock Flat slip on loafers (Were £75, now £49).
These would finish off that outfit perfectly wouldn't they? A big season trend right now, not least because it's not quite summer yet. Frozen white toes are not a good look with any outfit. Practical, stylish, comfy, classic. I think these tick all the boxes.
Label Lab Lucy Wrap waist Jersey Dress (Was £55 now £38.50)
I'm a big fan of a midi length dress – it's such a flattering hemline. And, for a mum like me, a wrap waist is just perfect to make you feel a little less conscious about the mum tum. I think this dress would be super cool teamed with a pair of trainers (pretty practical too) but could also be styled up for a night out with some heels and funky jewellery. I really love it!
Oasis  Paisley pencil skirt (Was £42, now £22).
This little beauty will never go out of fashion, because it's not really in fashion. They are always the best ones aren't they? A beautiful statement piece that would stand out in a crowd, I just cannot resist a beautiful print.
Fossil Handbag (Was £119 now £80)
Definitely NOT a bag that should be hidden. On the rare occasion I make it out of the house without my enormous baby changing bag, a crossover bag is a must. Two hands are definitely required for catching runaway toddlers, effective shopping, and most importantly, drunk dancing. I treated myself to a Fossil handbag (and matching purse, whoops) with my birthday money last year, and the leather is so soft, yet heavy duty. These bags will last forever.
x MMT
via Love the Sales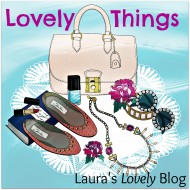 (Visited 194 times, 1 visits today)