Much to the dismay of my husband, I have an affinity towards beautiful things and as such have a problem staying away from 'stuff'.
Living way too close to one of the largest shopping malls in the UK, Bluewater, is therefore a bit of an occupational hazard for us local Mums. The baby facilities are way too good, resulting in frequent hiding of shopping hauls.
It's too good an opportunity to not blog about, so welcome to my hopefully, regular (sorry Mr G) feature: hide the bags.

Here are my 'what? these old things?!' Of this week….
1. Gandys Flip Flops V&A collection, £19, Oasis.
The Gandys brand is one of my absolute favourites, not only because of the inspirational back story of the founders; two brothers, tsunami orphans, who have reinvested their profits to building orphanages around the world, but because they are a cool, stylish, wearable flip flop. The collab with Oasis is just irresistible, and comes in several different stunning prints. If you buy the book Tsunami Kids you get a discount plus an amazing uplifting read. I promise you won't be disappointed. The rest of the V&A collection is just gorgeous too…worth a little look.
2. Sleeveless Fringe Dress, £30, TOPSHOP
This was one of those buys I saw, resisted, thought about for too long, and returned to buy. The jersey fabric makes it such an easy wear, really comfy, whilst rocking the seventies look of the season. The kids do love to hang onto the fringes, but hey you'll be the trendiest mum at the soft play.
3. Black Jungle print jumpsuit, £22.99, New Look
I didn't think play suits would be that easy to wear until I made the leap of faith recently. I'm a massive fan of botanical prints in general so this combination of jumpsuit & jungle is right up my street. It won't break the bank either.
4. Tropical Print duster jacket, £35, Dorothy Perkins
A loose layers style is a god send, post baby. This beautiful print jacket would look fab over jeans and cami top, or a plain jump suit, even leggings and a loose vest. The statement jacket does all the work so keep the under layers simple. This isn't one for burping the baby, but then again that's what Muslins are for….
Happy shopping
X MMT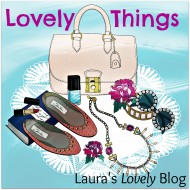 (Visited 101 times, 1 visits today)