*Contributed collaborative post
If you have someone in your life who is crazy about designer fashion, whether it's your wife or girlfriend or even your son or daughter, then a designer bag from one of the most coveted high-end brands could be a fantastic idea for a Christmas gift they will love.
Designer bags are definitely luxurious, and you can expect to be able to spend big here if you want to, but they can be more useful and wearable than other expensive gifts like certain types of jewelry, and they can also make for a more highly visible addition to their wardrobe.
Of course, choosing a designer bag for somebody else can be a little bit daunting, however, one of the big things to remember is that if you choose a high-end designer, go classic beautiful and stylish, so it is really more about matching the design you pick to the tastes and lifestyle of the person you want to give the bag to. Here are some tips:
Which Brands Does She Love?
Even if she doesn't buy a lot of high-end stuff for herself, chances are there are some brands she has more of an affinity with than others. Some people like more unusual, quirky styles, as seen from brands like Roberto Cavalli and Balenciaga. Others love the modern, cool looks created by American fashion houses like DKNY and Michael Kors, and others still love the classic, feminine chic of French designer labels such as Chanel, Dior, and Yves Saint Laurent bags. Once you have an idea of the types of designers you think suit her style, take a look at the range of current bags at SSENSE. SSENSE is a great online retailer that has all of the latest women's bags including Saint Laurent bags and all of the other big names, so you can get a sense of the styles and prices for the current bags by her favorite brands.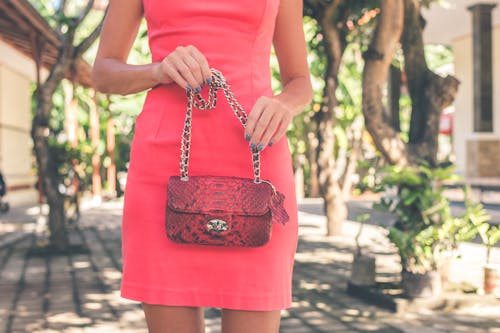 What Type of Bag Would She Appreciate?
Once you've got an idea of brand and general fashion feel, it is good to then narrow down your search by the type of bag you think she'd like most. Would she like a stylish new day bag to take to work, or would she prefer a gorgeous evening bag to use for special occasions? How much stuff does she normally need to carry? Does she need a bag that she can take her laptop or tablet around in, or just the basics of wallet, keys, and phone?
What Does She Already Have?
A final thing to consider is what she already has and loves when it comes to bags. If she already has a designer bag that is fairly new and that she really adores, then it is best to get one that fits a different role in her life (for instance, if she has a day bag she loves, get her an evening clutch, and vice versa). Alternatively, you could get her a designer wallet that coordinates with the bag she has in the same brand, showing you're really paying attention to the things she loves!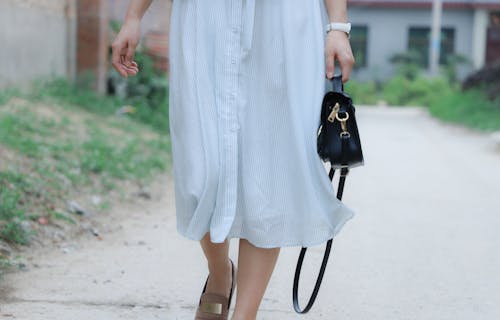 Second hand chic
Of course in the age of ever increasing pressure to shop sustainable, consider checking out the second hand designer bag market. Stores like Depop, eBay and even Oxfam online have an amazing range of classic designer pieces which have aged character, limited edition features and vintage vibes. You may grab a bargain if you're lucky, but designer bags can hold their value so shope wisely and do your homework.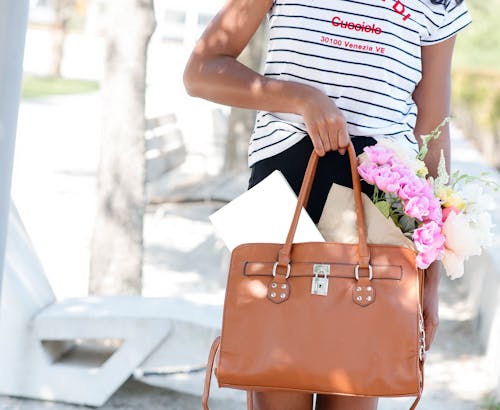 (Visited 236 times, 1 visits today)