Having just finished Fearne Cotton's book 'Happy', I've been giving a lot of thought lately about where happiness lies. Looking back over the years passed, I know I have been guilty of putting a huge amount of emphasis on the next milestone on the horizon. In truth, I think many of us fall into that trap of pinning our happiness on just reaching that ever moving goal post.
From getting those exam results, to securing that job, getting a perfect guy or going on that holiday. Being able to buy that bag, those shoes, that outfit. And then as life rolled by, to organising a wedding, to just being pregnant, to holding that baby in my arms. But then…she needs a sibling…?
Moving house, renovating, plans evolve and the 'thing' that you can see in the distance often seems the answer. Getting through a particularly tough stage and out the other side, or reaching something you have been looking forward to for what feels like forever.
But in reality, as each 'happy factor' comes and goes, it's soon forgotten and replaced with the next 'thing' isn't it?
I'll be happy when this project is all over. I can't wait for half term, summer holidays…oh wait, I can't wait for school to start again. I know in myself that I am a shocker for saying things like this – often too focused on the negatives in this moment, and the nirvana state of 'then' being always around the corner, just out of my reach.
Lately, I've been thinking a lot about the future – about how life is going to change when both girls are at school, how this will mean that 'two hour window' stage is gone forever and I'll have more bandwidth to  explore new ventures. But, didn't I say that not long ago, about having a few mornings to myself each week being the most amazing thing? About having five mornings child free? It seems that firework moment never materialised, it just refocused on a new future state.
Of course, I'm not saying I'm not happy. Far from it. I believe wholly that this time I've had with the girls since being made redundant was a gift; a chapter I'm in no hurry to reach the end of. But of course that doesn't mean life as a parent is always a walk in the park, let's keep it real here. And definitely this school year there seems to have been a wind of change blowing…signs that I'm ready for a new challenge and perhaps not doing enough of the things that make me tick.
One thing I have thought about so much this past few weeks is that I need to get better at appreciating the NOW. Our health, our family, the privileged lives we live and the many, many positives of being primary caregiver to my own two beautiful daughters, and my own boss.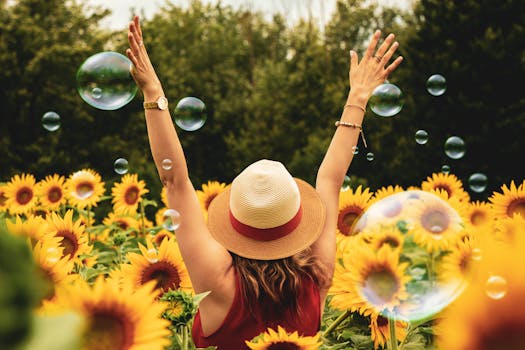 And so I acknowledge that times will change, circumstances and logistics of our family life will alter undoubtedly as time goes by, but that does not necessarily equate to life becoming better or closer to a perfect existence. Parenting challenges will change as the girls grow and develop into young adults. Rekindling my career will undoubtedly bring stresses relating to childcare, pressure and balance; if I can even find the perfect flexible role. Undoubtedly life will throw us sad times and heartbreak ahead. It would be wrong to pin every hope on being happy then, instead of now. And dare I even contemplate it, but as life has taught us and continues to teach us in the bad news that filters our way, you really do not know what is around the corner.
Perhaps instead of putting all of the emphasis on all of the big things, a tad more time spent appreciating the little things is the way forward. The sunshine, the autumn leaves, the ability to be able to see it and share it with the people we love. By wearing the things that make you feel brighter in every sense of the word, stop putting off the things we should be prioritising, and doing less of the things that we truly don't feel like doing. By giving up more of our time doing the stuff that make us feel good, today, instead of putting them off until tomorrow, that has to make a massive impact on our outlook through life.
And so, I'm committing to focusing more on the moment, to actively practice a little gratitude every day. I know that will go a long way to living in the present, and being happy to be here.
x MMT
(Visited 96 times, 1 visits today)