The very mention of swimwear is enough for most of us Mums to want to go and hide under the duvet. The summer season is upon us and with holidays both home and away laying ahead, plenty of swimming and if you're really lucky, a spot of sunbathing, the question arises, what are you going to do it in. 
I, like many of us, haven't faced wearing a bikini in a public place where I may see someone I know since having the kids. I purchased my first one piece cozzie to take Tigs for her first swim and haven't ever really looked back.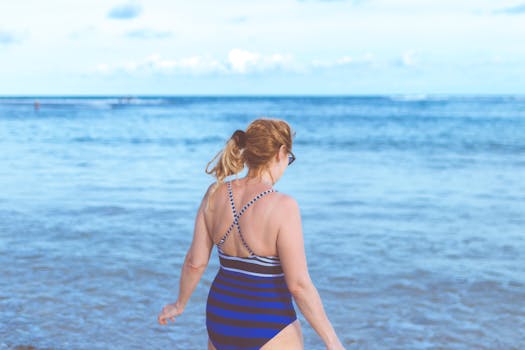 But in all honesty, I don't feel more comfortable in a one piece. Not at all. My mediterranean genes need the sun like the air that I breathe. I can't explain it, but I guess I'm hardwired that way – pulled towards that vitamin D boost and essentially at peace baring my skin to absorb that sunshine with maximum surface area. (Well, not MAXIMUM surface area, I'm not that kind of beach goer!).
So this year I began my bikini ready regime. It involved walking into a shop, purchasing a bikini that actually fits (well as good as I could tell with a miserable three year old crawling out under the curtain), and going home. Ta da. That's it. So easy, you should try it.
Here it is, by the way, courtesy of H and M, but no this is not me wearing it.
The last two holidays abroad I packed a selection of tankini bathing suits and a couple of bikini's (just in case), and after feeling too hot and bothered, damp and clung to, after the first day, I took a breath and bared my Mum tum, slightly awkwardly but a lot more comfortably for the remainder of the holiday. One of those holidays I was in fact 20 weeks preggo (ish) but in the stage I looked more 'who ate all the pies' than 'when are you due'.
So this year, as we holiday with friends abroad, I'm planning to embrace my late thirties body in a way I haven't in the last few years, and there are plenty of reasons why.
I know my own style
I love clothes. In the last five years I have more than ever found my own style and what I think is beautiful, fun, and most importantly me. Therefore I've picked up my swimwear in the same way I choose all my clothes – because they are items I literally can't wait to wear, and nothing makes me feel better than some gorgeous outfit – new or old. I know what styles suit my figure, hold me up, make me shine and I'm raring to go.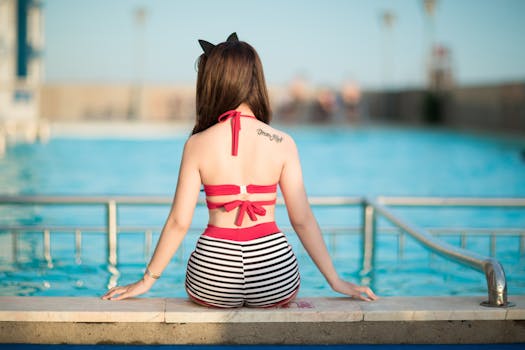 I'm realistic
Body confidence doesn't come down to size alone. I realise writing this, as a size 10-12 (a solid 11) that some people would give anything for a coat hanger with that size on it. But body confidence isn't a clothes label, and it affects everyone from every point on that size spectrum. We ALL have our body hang ups, and  body confidence isn't black and white. That said, I have come to appreciate how lucky I am to have a small (ish) build, and stick thin legs that my Mum blessed me with. Obviously, my stretch marks, wobbly bits and less than Britney circa 1998 flat tummy aren't what you'd see on the cover of Vogue, but I celebrate the fact I am THIRTY SEVEN not SEVENTEEN, and hell I didn't even have a flat tummy then.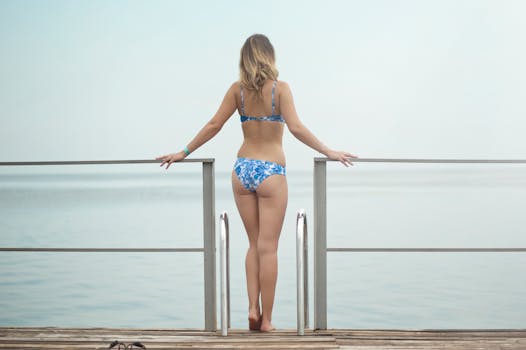 So no, I won't be executing the '1000 sit ups a day' regime of the summer of 1999, which lasted approximately two days, and no I won't be purchasing any Davina McColl fitness DVDs. I might just switch to a gin and slimline tonic, but then again, maybe not.
I'm happy
One of the best things about being older and wiser, is that you have something those seventeen year olds don't have. It's called life experience and it's the perfect accessory to any outfit. I'm in a happy and secure relationship, my priorities aren't all about looking good to impress anyone, and I want my daughters to see my real body out and proud so they know what it is to be body confident. I don't want them to see me covering up my body in fear of being seen less than perfect – in fact I don't even want them to see any insecurities relating to size or weight at all.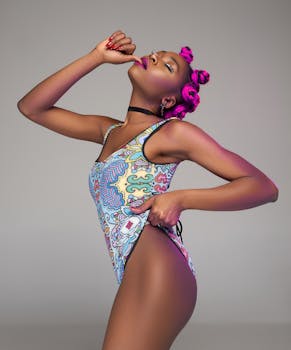 I'm sure that first pasty moment of walking out by the pool, there might be a dot of self consciousness. By hour two and run number three hundred and fifty seven of running after a rogue pre-schooler I will have forgotten all about it.
I'm proud of my body
My body has taken me to amazing places, grown three precious babies and pushed them out, breastfed two darling daughters, and nurtured them into wonderful little girls. It might not be as toned as the images we see plastered in the media, but it's real, it's a miracle, and it's mine. I'll go as far to say I love my body, so I'll be damned if I'm going to feel shamed into covering it up because I'm no longer that fresh faced seventeen year old with peachy unblemished skin (she also had her own body insecurity issues too by the way – ridiculous). It's not being vain, it's being body confident, and that is what I want to be.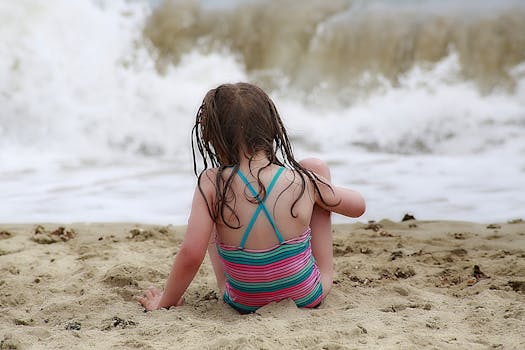 So this summer, I'll be wobbling all the way to the pool, happy in my own skin and channelling the likes of Megan Jayne Crabbe, Bryony Gordon and Sally Buchan who over the last year have influenced me so much in appreciating your own body – whatever size or shape. If my wobbly bits and saggy boobs offend you, then that's your problem not mine.
I might pack a bikini, I might pack a rather lovely stripy swimsuit that I may have accidentally purchased, but whatever I pack, there is no room in my case for body insecurities. Body confidence is about wearing what you WANT with pride, and worrying only about what you are going to choose next from that all inclusive buffet…
Happy holidays.
x MMT
(Visited 233 times, 1 visits today)