*collaborative post
Here in the UK throwing a Baby Shower is a relatively new tradition. Over the years I've attended many, hosted a few and even had one of my own. They come in all shapes and sizes, from the very traditional to the almost not-a-baby-shower-at-all, so getting git right can be a lot of pressure especially if it's your first time. The pressure doubles when it's your friend's first baby. Don't let the task overwhelm you, though. Throwing a baby shower is very much like organising any other party —except traditionally you play baby-related games. If you don't know where to start, here's some help to throw out the perfect baby shower.
Work around Mum
I believe one of the most important steps in getting a baby shower right is by having a clear understanding of what the pregnant mother would like. To some, a baby shower is just not their cup of tea at all, and they'd much prefer a small social gathering before the baby arrives. To another, they'd be devastated if none of their friends stepped up and gave them their moment, maximum spotlight! It's critical to gauge it right, and whilst the Mum is somewhat busy with other things (like growing a baby), have an initial discussion with her to understand the scope, then leave her well away from the rest of the arranging. The last thing she needs right now is Baby Shower Drama.
Create a Plan
As with many endeavours, it's always best to start with a plan that will give you a clear list of tasks to do to organise a successful baby shower. You don't have to spend too much time to come up with a detailed plan; A complete checklist is enough to get you on the road of organising the shower.
The budget is another thing you need to include in your plan. With a budget, you can have better control of the expenses of throwing a baby shower. You don't want to overspend and inconvenience a lot of people, but you also don't want to scrimp on your friend's special moment.
Recruit Your Other Friends
You don't have to pretend to be Wonder Woman or Superman and take on the tasks all by yourself. It's perfectly alright to ask for help. In fact, it's the recommended thing to do when you're given such a big thing to prepare for. It helps alleviate the pressure and gets the work done more efficiently.
Moreover, having more friends on board means having more brains to think of how to throw the most amazing baby shower for the expecting mama.
Send out the Invites
Making the guest list is the next step after you have cleared all the things that needs to be done, who will do them, and what's their deadline. Having a guest list will help determine the venue, the menu, the games, and the other arrangements for the baby shower.
Consult your mum-to-be when making the guest list. Some people like big parties while others prefer intimate gatherings. The baby shower will be more special if the mum-to-be is comfortable with the setup and the people she is celebrating with.
You can then send out the invites once the guest list is done. Make sure to indicate that they have to respond if they're attending or not, so you can account for the number of seats and the amount of food to be served.
Cater to Her Taste
People always look forward to the food served when they go to parties. It's one of the highlights of attending such social gatherings, so you definitely can't disappoint expectations. Unlike other events though, there are certain restrictions when making a menu for a baby shower.
You have the usual, like making sure the food doesn't accidentally trigger anyone's allergies. But for baby showers, the restriction usually boils down to catering to the mum-to-be's tastes. Which of course may have changed since she got a baby on board.
The food and drinks served should be safe for pregnant mums. Forget about alcoholic and caffeine-filled drinks. You can't be sipping fine wine while the mama makes do with apple juice. As her closest friends, you should be all in this together. Unless of course she has given strict instructions to let the champagne flow…
It's not just the food and drinks. You also have to cater to your friends taste for the baby shower theme. It's her special day, so she should get to choose what she wants. You should have nailed that down in the early discussions.
Prepare Fun Activities
A party wouldn't be a party without fun and games. Forget the menu, the theme, or the decoration. The most important part of throwing an amazing baby shower is the list of activities and games you've planned for the party. Some of the best ones I've attended have been due to the well planned and hilarious games that seamlessly filled the event. Other Mums have totally vetoed games altogether, so again, know your audience!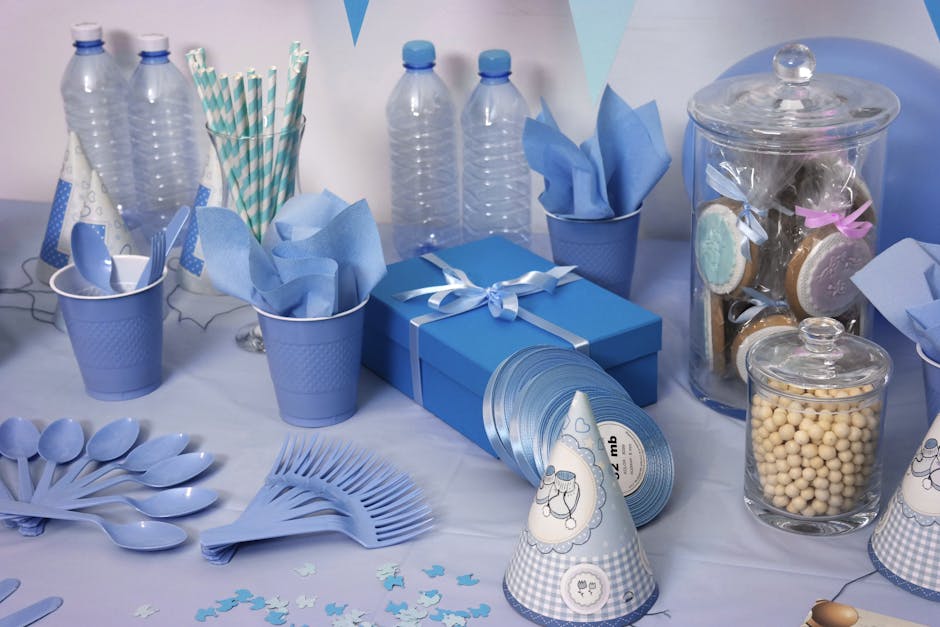 The general rule is that baby-related games are pretty much necessary when you're throwing a baby shower. You're celebrating the coming of baby, so it's completely acceptable to stick to the theme. But what is not acceptable is to force guests to participate in baby shower games they aren't comfortable with. Stretch your creativity and come up with interesting baby shower games that people will actually enjoy, and don't get bossy…
Shower Her with Gifts
Showering the mum-to-be with presents is tradition during baby showers. It's one way of congratulating her for the happy occasion. The typical baby shower gifts given to parents-to-be include baby-related items or things related to parenthood. Raising a baby costs a lot of money, so it helps the parents save money when they don't have to buy some of the things the baby needs.
It's the thought that counts when it comes to presents, but it's always better if the receiver gets something they want or need. As the organiser, you can make sure that the gifts items given will be useful for the parents-to-be by indicating the list of items on the invitation card or perhaps organising a group collection.
End the party with a special present, like a commemorative photo book of the event, so the parents-to-be can fondly look back on the occasion. A lovely touch is to get all guests to write a small good luck message to include in the book.
Do What She Wants to Do
There's no rule that says all baby showers have to be the same. If your gal isn't the partying type, you can always do a different baby shower. Make it a ladies' night with her closest female family members and your group of friends, or do a spa day where she gets to enjoy being pampered with a massage, facial, mani-pedi without worries. You can also just stay in, have chat with your best friends, watch some movies, and binge on preggy-friendly food. It doesn't matter if the party isn't grand or fancy. What's important is she enjoys it.
Final Word
The coming of a baby is one of the happiest occasions for many couples. It signifies the growth of a family and a new chapter in their lives, so it's incredibly important to celebrate the occasion the proper way. As the parent-to-be's friend, the honour of organising a baby shower is in your shoulders. It can be daunting but with a good plan, the help of friends, and the right steps, you can throw the most amazing baby shower for the expectant mama.
(Visited 120 times, 1 visits today)