Today marks 31 days since my last alcoholic drink. (read more on why that is here) I'm pretty sure that this blog isn't become a sobriety blog long term, but right now it's something new and pretty remarkable that's going on in my life so read on if you're interested in finding out what it's like on the other side…
The response from people IRL so far has been pretty mixed. Well, that's a lie, the positivity has been quite outweighed by shock horror, being told it's a boring and unnecessary idea, alongside a handful of encouraging remarks applauding me to go for it. So I've pretty much kept it low key that I'm not drinking. I've also been asked twice outright if I'm preggers. (I'm not!). So if you do know me, and you saw me lately sipping on that huge G&T, well there was no Gin in that Gin and Tonic. There's a time and place to get into that conversation and it's not out at a party surrounded by loads of people drinking. #SneakyMcSober
I'm actually feeling pretty amazing, after just one month of no drinking – something I didn't experience in my previous dry January experiences. In so many ways this has been a revelation, at times hard, due to the inevitable breaking of habits formed over 22 years of life, but I am already thanking myself for  being a little bit kinder to my 37 year old self. I feel energised, positive, sharply in focus and most importantly, healthier. My sleep has been insanely deep and I've had some of the best nights kip I can remember in a looong time. I've had people message me out of the blue to say how great I looked when I saw them (that's never happened in my life let alone multiple times in the same month) so I guess I must have a bit of a glow. Result.
I'd be lying if I said this month I've been on cloud nine of happy all the time, but it's a funny time of year – the kids going back to school and nursery, the building project that consumed our life is done, the Mouses friends we've knocked about with during the week now at school and my Mum support network increasing work hours, I've been reflecting on how our second baby would have started school this September (whilst reading #AskMeHisName), the weathers turning and I've been questioning my own path a huge amount. My career, blog, family life balance; I have wondered whether being so sharply focused has opened up a need for something else in my life? Who knows, but this time next year I'll have two kids in school and I'm open minded about the future, whatever that may be.
It's amazing the fun and focus I've had on other things this month, far from the boring tag I've already been labelled with (!) – I guess if you remove the element you've always seen as the 'fun', you start to pay more attention to the real fun bits that were there all along…It's been an eye opener to say the least.
Booze free Alternatives
There's no denying that some alcohol free 'grown up drinks' have got me through the moments I have craved a beer, a G&T, a glass of wine. I think it's as much to do with having something in your hand in a familiar glass, and it's surprising how strong the placebo effect is! Heineken 0%, seedlip non alcoholic spirits, virgin mojitos and G&T cocktails minus the G have played a huge part in making this month easier.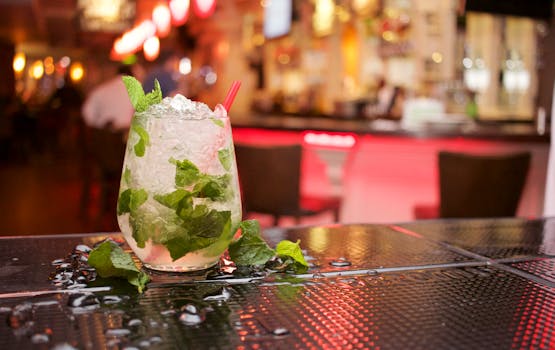 Exercise
This month I have dusted off my running shoes (quite literally, they were last seen pre-loft-extension) and been out running again. I've completed my second ever parkrun and have reconnected a little with the feeling I always loved after a good long run. I also joined a kick boxing class and am enjoying being more active after a summer of indulgence. Those post run endorphins have been missed and I'm determined to stick at it.
Food
Maybe it's the weather, but I've certainly found since removing the wine with the meal, it's all become about THE MEAL. There's a hell of a lot of joy to be had from a seriously good dinner and it's amazing how the focus shifts once you remove the glass of wine you've been craving from that scenario. Whether a take away, a Roast dinner, an apple crumble or a home made cake…there's a whole new appreciation for the food itself. I've definitely found myself in the kitchen more, trying out new recipes, with a different headspace for enjoying the creations for the family (and for me…all of the cake).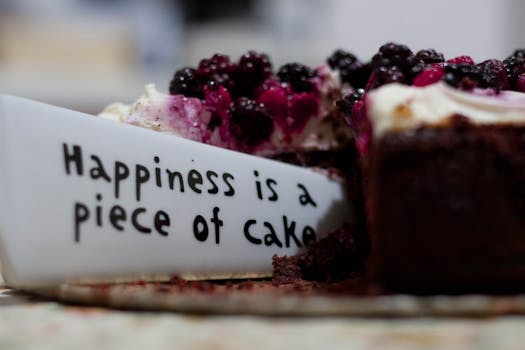 Nature
I guess this is nothing new, but the passion for the outdoors seems to have found a new level. Afternoon wanderings to the allotment, Sunday walks exploring new places and watching the sun set over the horizon is something that really focuses your attention onto how incredible life is – no #wineoclock required.
Fashion
Okay, here's an admission. I haven't really worn heels out out in years because I was always too scared of literally falling over on them. The nickname Bambi On Ice as coined by Dad Muddling Through weren't for nothing and my poor ankles took a battering during my twenties. This month I haven't splashed out on clothes (as much as I would have loved to!) but I did pick up myself a couple of items for a special occasion as a well deserved treat. After all, I've saved a bit on alcohol right? I also felt confident to wear bright red lipstick without smearing it all over my face, teeth, wine glass, and better still, I wore heels again. And I felt in control which totally overpowered any feelings of missing out.
Hobbies
As mentioned, I've been doing a bit of soul searching about my future and identity lately. I think September hits us Mums in a way like January – it's that new year feeling of change, and questioning what's next, which can be difficult if you don't have a clear idea of where you're headed. One thing I have decided is that I want to do something for me, other than domestic stuff and the blog. And so I'm in the process of setting up guitar lessons. This is something I toyed with in my twenties with the help of You tube, but I'm going in again with a bit more gusto this time so watch this space Glasto here I come.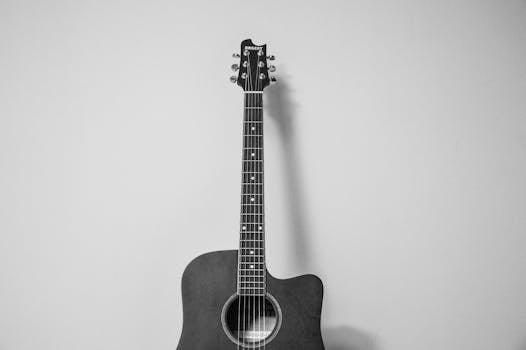 Reading
Earlier this year I spoke a bit about reigniting a love of reading. There is no doubt that getting lost in a good book for me has a similar feeling of winding down to a Friday night glass of wine. That may sound odd, but I have found reading so incredibly relaxing, and there's no doubt that it's something I will continue to enjoy as this journey continues. I've loved seeing recommendations from people through social media, and have read some amazing books on giving up booze, as well as novels, tearjerkers, crime mysteries and more. In fact, I'm having to put a limit on how many books I buy a month, and trying to swap more with friends for an all round economical approach to churning through so many good reads.
Meditation
Here's something I NEVER thought I'd say, but I was recommended a meditation app called Simple Habit. (Not an ad!) And so, with a little bit of apprehension, I gave one of it's 5 minute meditations a go. I have to say, I am a total convert – the simple, relaxing voices have been a huge help in relaxing, unwinding, letting go of stresses and anxieties, and a 5 minute meditation before bed has probably been a big part of making me sleep incredibly. I'm committed to finding at least 5 minutes to keep practising this every day and hopefully increasing the time. Honestly, go try it…Meditation, my kind of thing? Who knew.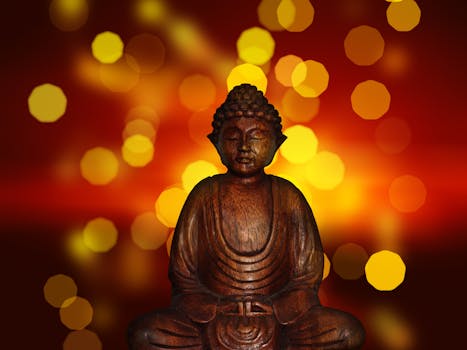 Gratitude
On a similar wavelength to the meditation route, I've been thinking alot about gratitude, and actively acknowledging each day the things I'm grateful for. I know I can have a tendency to slip into a negative mindset, and within the Simple habit app, and the books I've read, there seems to be a huge amount of talk about how gratitude can cause a real shift in your happiness levels. I've just been thinking, but am seriously considering investing in a gratitude journal or diary to start executing this on a physical level. I kinda like the concept, and I think  a little more gratitude in my life wouldn't be a bad thing at all.
Cleaning
I debated leaving this one out as I realise it's a bit sad (!). But I have to be honest…this month I threw myself into getting the house back in shape after the loft conversion which filled our lives with chaos the last three months. There's no denying my house has always been pretty tidy most of the time, but who has time for actual cleaning?! Well, apparently, now, me. Fuelled on by the amazing Gem at The Organised Mum I have become slightly obsessed with actual hardcore cleaning. And my house has never looked so fricking spotless, with so little extra time or energy. I also have had to stop with the daily Amazon Prime of cleaning materials…it was getting out of hand! Drawers, cupboards, wardrobes…I'm taking no prisoners! My house has somehow taken on show home levels…well, maybe not in the play room, but kids gotta be kids right?
People
I have no doubt that the biggest and simplest joys to be had when not drinking is in the people around you that you love. Spending time with friends and family, people who make me laugh, people I can talk openly to and most importantly be myself around has been the biggest and simplest joy to be had.
Spending a weekend camping with family, being totally tuned in to every conversation, to the needs of the kids, to having actual fun like a kid again was a revelation. Being out socialising and engaging my ears as well as my mouth, making time to catch up with people instead of bumbling around not really connecting with anyone, and of course not one single hangover, headache or fuzzy head meaning two little girls and a pretty special bloke have had the best of me, every single morning.
So with one month down, I'm feeling incredibly positive to make it to 100 days, and then, who knows, but this is one experiment which is panning out to be a bit of alright.
x MMT
(Visited 262 times, 1 visits today)