*contributed collaborative post
Juggling motherhood and work can be a challenge, and not just because you're separated from your offspring for the entire day. There's also the issue of exhaustion, and even if you expect it to ease off after a while, it can persist, which can lead to problems.

Facing chronic exhaustion is not ideal for you, your place of work, or your family. It puts unnecessary stress on everyone involved and can affect your performance both at home and at the office. Just because you're struggling with exhaustion doesn't mean it will be like this forever, though. It would be best if you found ways to overcome it.

An Improved Schedule

It might feel cheeky asking your boss to fix your schedule, but if life has taught me anything, it's that honesty is the best policy. You would hope that they understand that you wouldn't be asking unless it was entirely necessary. Another thing you need to worry about is affecting other people's schedules, and you don't want to put anyone else in the lurch.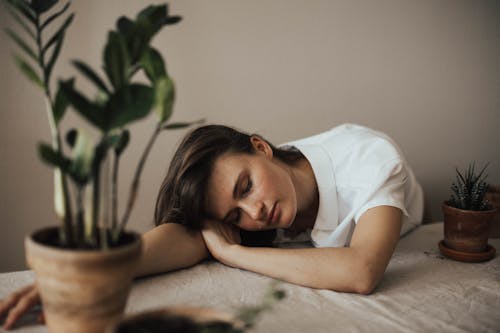 One solution to this is encouraging your boss to consider comparing free employee scheduling software tools which would make everything much easier for them and help them manage everyone more effectively. Likewise, they can also hold meetings with the team and discuss any potential changes before they happen.

By doing this, your boss can help ensure everyone understands what's going on and that there are no nasty surprises the next time the rota is revealed and means everyone in the office stays happy about the upcoming week or month.

Some Time to Yourself

Have you ever considered that your exhaustion could stem from being on the go from sunrise to sunset? Whether it's taking care of your kids or dealing with customers or coworkers, you never manage a single second to yourself.

It doesn't matter how much of an extrovert you are; this is not good for anybody. People's social batteries drain at different speeds, but will all run out eventually. Taking some time to yourself, whether it's first thing in the morning with a quick bath or getting out of the office during lunchtime will help give you the energy you need to face the rest of the day because often, the rest of the day is all you can manage. 
Treat yourself to many quiet and pensive days or nights through this set of Mayan copal resin incense pieces. You can use the incense while you're meditating, curled up on your couch while reading, or simply just doing nothing. The aromatic smell of the incense is invigorating and can help soothe your mind and body from all the worries and stresses in life.

Too much time to yourself can have the opposite effect, though, so do your best to manage this as best you can to ensure you do not overdo it and reach out to the people who lift you up if you feel you need to.

Make the Most of Idle Hours

Despite your exhaustion, there might be many hours scattered throughout the day that you feel bored like you cannot do anything. Often, these hours are the few before bed or early in the morning. To cope better with your exhaustion and prepare you for the day or night, you must make the most of these hours.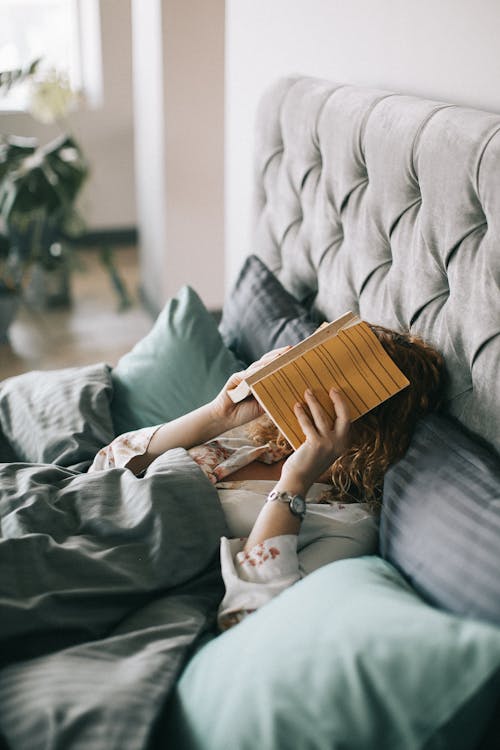 There are many ways that you can do this, but some of the more effective relaxation methods include exercise or reading. A low impact, low-intensity yoga session before bed is much better than browsing idly on your phone while getting out of bed and going for a run around the neighborhood is a fantastic way to boost your energy levels first thing in the morning.

Reading will also help keep the mind active, and even if it's a light novel that you can whizz through in a few days, you'll at least have something to take your mind off the stress of exhaustion.

Improve Your Diet

Motherhood and busy work life can lead to your healthy diet plans falling apart quicker than you expected, and this is something else that could be having a detrimental effect on your energy levels.

If you've stopped cooking regularly and instead are just relying on takeaways or ready-cooked meals, you are not getting the vital and necessary nutrients you need to stay energised. You may also be relying on chocolate or sweets rather than natural energising foods, such as fruits or nuts.

Take a look at your diet, and even create a diet diary to get an idea of what you eat and then you can make the changes necessary to help you get back to feeling like you can take on the world, whether it's at work or home.
If you need a little kick start, then Orlistat could help you with healthy weight loss. Orlistat is able to block approximately 25-30% of fat in most diets, therefore reducing the total consumed calories in any given schedule.

Refreshed and Energised

You are not superwoman, and you cannot keep going even when your tank is fully depleted. Don't try to be a hero, and instead force yourself to recognise when you need to make changes to ensure you are the best mother and employee you can be. It's never easy balancing both work and parenthood, but if you know what to do, you can overcome any issues.
(Visited 234 times, 1 visits today)