Although it's only late November, there is a definite buzz of Christmas in the air. Trees are going up, twinkling in the dark on your way home from school (how did that happen?), Christmas Advertising has hit boiling point and the to-do lists in my head are starting to brim over.
We all LOVE christmas in our house, so this isn't about turning our favourite time of the year into a big old Grinch fest, but I can't help wondering how many other Mums are starting to have that panicky feeling rising up in them. That feeling of SO much to do, so little time.
The scheduling nightmare
We have had letters and emails home from school and nursery, littered with a number of dates for the diary. Multiple dates for the same event, without confirmation of precisely when your child's star performance will be (wearing home made sheep's headdress, probably). The nursery performance, is OBVIOUSLY at the same time as the school performance, and needless to say, on my work day. Well, probably, given they aren't confirmed yet – so no chance of pre-empting accommodating said events with a shift change, or planning annual leave for Dad Muddling through in advance.
Every person we know is negotiating dates – a christmas 'get together' requiring everyone's hectic december schedules to align. Family meals, girls night outs, work do's and annual traditions. It's one of the few times of year our monthly calendar is stuck on the fridge so the families public relations can be organised with military precision. It's an exercise of 'information exorcism' that stops them whirring around in my brain, often at three a.m. There is literally not a spare moment in December to throw caution to the wind and do a little festive spontaneity, but we don't mind because it's all epic, fun, sparkly stuff, right?!
Christmas shopping
With the best will in the world to start shopping early, that just hasn't happened. Therefore every vacant moment of thought is gazumped by racking brains on what to get uncles and brother in laws, husbands, and worst still, your own kids who already seem to have everything.
Financially it can be a huge strain – it's often a case of waiting for the cash to flow in before the shopping can commence, leaving things to the busiest times, or running the risk of missing delivery dates. It can leave you considering all sorts of creative ways to make the cash go further – selling any unused gifts from last year on eBay, taking your chances on an online casino, or even (as if, right?) rolling up your sleeves and getting a job in a grotto...
The pressure is on to think of a thoughtful gift for that friend or relative, within budget, and that they'll love. All 73 of them. Suddenly buying that round at the bar at the Christmas do last night doesn't seem such a great idea. #TheProseccoMadeMeDoIt.
Everything else
And then there's everything else – the food shop, the budgeting, the Christmas shoeboxes, the cake, visiting Santa, the PTA disco, the nativity costume, the Christmas cards, the elf on the shelf (if that's your thing), the hangovers depleting the days you should be cracking on with all the other stuff, the wrapping up, the childcare pressures and the work, school, homework of normal life too.
And it's not even the doing, it's the pressure to get everything just right – to give your family the perfect Christmas you have been bombarded with on the TV ads, the movies, and of course, your own childhood memories. Preserving the traditions you hold so dear, whilst simultaneously adapting to the needs of your growing family, and adapting all the time.
It's also a time of year when sadness is heightened – a first Christmas after a loss, or without a loved one is the hardest, and even though you'll paint on a smile and carry on, underneath the surface it's just not Christmas as you know it. Everyone else seems to be carrying on as normal, while inside you're still mending a broken heart.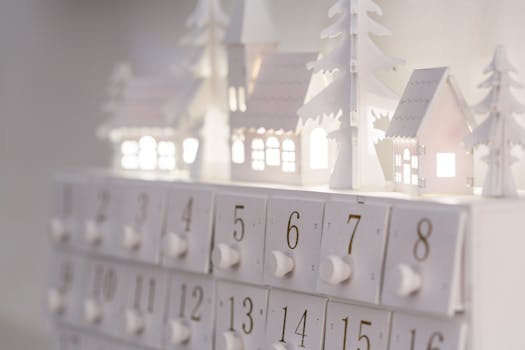 It's no wonder so many people feel a sense of stress and anxiety in December, more so than any other time of year.
The christmas juggle is real for many families – let's face it there is usually one person who takes on the role of getting all the shit done. And, for that person this time of year can be exhausting mentally, financially and physically. It'll all come together, of course, and it'll all be worth it on the big 2512 but boy is it a slog getting there.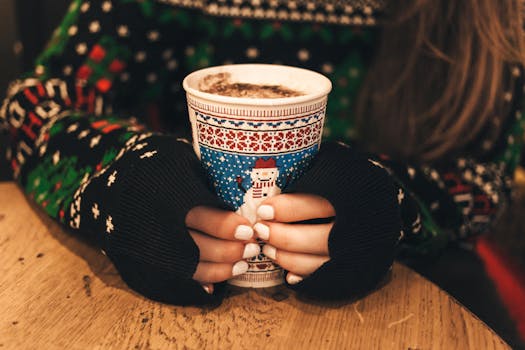 I now get it – the days of my childhood watching my Mum's one last final push on Christmas eve to get everything just right – putting up the cards in the hallway, prepping the veg, blitzing the house like a madwoman, and finally, collapsing in a heap with a well deserved glass of Baileys.
Be kind to yourself this Christmas, take a deep breath, say no to some of those invitations, delegate some of your tasks, scrap the ones you don't need to do, and definitely, DEFINITELY stock up on the Baileys.
x MMT
(Visited 373 times, 1 visits today)