*Contributed collaborative post
Being a stay-at-home mum. It's a bumpy road filled with highs and lows…I know only too well having lived the dream for almost five years.
You don't have to suffer the demands of the daily commute or a tiresome boss, as chances are, you have the opportunity to enjoy an extended break from the workplace.
You can finally catch up with your Netflix watchlist, sitting back on your sofa with a nice cup of tea and a plate of biscuits.
And you get to have plenty of quality time with your kids!
As we said, it's a joy. 
Or perhaps not all of the time…
As you might understand yourself, the reality of being a stay-at-home mum can be less than joyful, and in some cases, it could have an impact on your mental health. In fact, many stay-at-home-mums experience depression, as highlighted by this 2012 Gallup Poll. Why?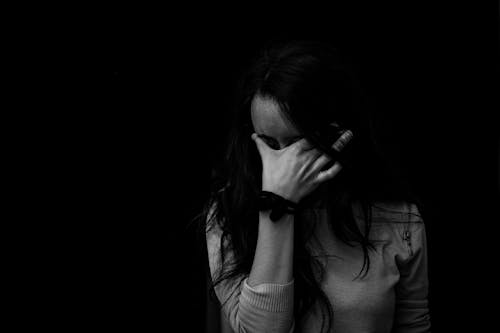 Depression can be caused by the isolation mums feel when they have to spend much of their day at home with nobody to help them care for the kids, and with a lack of adult company, they can feel a deep sense of loneliness. Having to leave the workplace, some mums lose their sense of identity as a career woman and this, as well as the anxiety they feel about their future after stepping off the career ladder, can also lead to despair and depression.
And the above is also compounded by one simple fact. 
Being a mum is hard work! Going against the myth that stay-at-home mums have the time to settle down with Netflix or whatever else they might choose to do with the supposedly 'free time' they have on their hands, they have mounting household tasks to manage as well as the demands of looking after the needs of their children. Such strains can take their mental toll.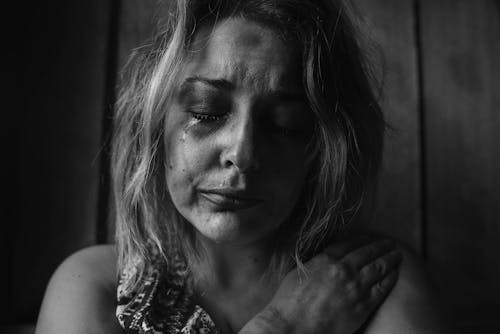 Are you relating to this? Have you ever broken down in tears because of the isolation you feel, or because of the many demands you have weighing you down? Have you ever lost your temper with your kids or your partner because of the stress building up inside you?
If so, then you need to take steps to protect your mental health. And even if you haven't felt the above strains, you should still look after yourself as a stay-at-home mum to prevent the risk of any future problems.
While we don't have all of the answers, here are some suggestions you might find useful.
#1: Take time out from the kids
You love your kids, but you don't have to be with them 24/7. Hire a babysitter or ask extended family to help, and then spend time away from your children doing something that will help you to recharge your batteries and focus on your self-care. You might catch up on some sleep, see your friends, take part in some amazing hobbies, or treat yourself to an afternoon at the local spa. In short, do what you want, as it's your time to focus on yourself without your usual demands weighing you down.
#2: Work on your career
If you do feel anxious about your future after stepping off the career ladder to raise your kids, then take steps to help you get back on it when you are finally in the position to do so. There is much you can do to secure your employability, perhaps by working part-time when your children are at school, or by running a home business that can be fitted around the needs of your children. 
You might want to go back to school too. There might be part-time courses at colleges near you that can be fitted around your home life, so have a look at their prospectuses for the types of courses that could benefit your career. Not only will you improve your career prospects this way, but you will also meet other people, and this will help you to feel less isolated and alone. Alternatively, consider taking an Open University course, as you can then study at home at a time that suits you, and occasionally meet people through their offline study sessions. Or you might take any online course that suits your needs, be it with a UK provider or somewhere as far afield as the University of Southern California, as online courses are rarely compromised by geographical boundaries.
Stay in touch with your old work colleagues too, as well as your previous employer. By engaging with them socially online or off, you will remain on the radar for any future job positions.
By focussing on your career, not only will you improve your prospects, but you will also have something to focus on to drive away your despair.
#3: Find ways to connect with others
You don't have to isolate yourself from the outside world, so if you do feel lonely, find ways to meet other people. You might already know other stay-at-home-mums, so contact them and arrange meetups and playdates. If you don't have many social connections, find places where you can meet others. So, you might head along to parenting groups, for example, or you might use online resources such as meetup.com to find out about social events happening near you. And remember to pick up the phone occasionally too, so if you are feeling isolated and you are in need of some adult conversation, phone somebody you know, be it a friend or family member and have a good old-fashioned chinwag to take your mind off your mum duties.
#4: Ask for support
If you are feeling weighed down, don't struggle alone. If you need help with your housework or your children, or if you simply need a listening ear, ask your family and friends for support. Enlist the help of your partner too, and let them know how you're feeling. This should give them the incentive to treat you with care and compassion, and perhaps give them the impetus to do their share of household and parenting duties. And if you are really starting to feel unwell, and depression is taking hold, speak to your doctor. From advising medication to advice on exercise and lifestyle choices, their professional help will be invaluable in taking positive steps moving forward.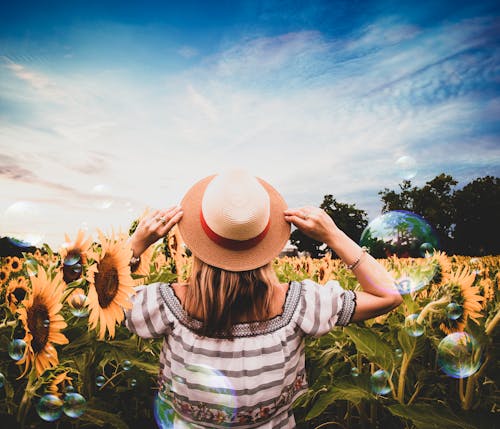 Finally
Being a stay-at-home mum can be a joy, but it can also be a real challenge. I truly hope these suggestions are useful to you, but let me know what you think. And if you have any advice of your own, perhaps from your personal experience as a mum, please share your tips with us to benefit the lives of other readers. 
Take care
x MMT
(Visited 141 times, 1 visits today)