It's one thing having a tidy house and another having a clean house. And it's a whole different ball game when you are emerging tentatively from a global pandemic.
Just as washing our hands took on a whole new meaning in 2020, as we reach out to the outside world once more, there is going to be a whole new challenge when it comes to reducing the spread of the covid-19 virus particles.
Of course now is a time when a wipe with a baby wipe certainly won't cut it, and it's more important than ever to clean your home than it is to pick up toys. Because there is cleaning, and then there is 2020 cleaning, and I know I, as well as the rest of us am going to need to up my cleaning game.
Disinfectant vs detergents
It's important to know the difference between a cleaning product and a disinfectant – you should use both ideally as a disinfectant won't cut through dirt and grease, and a cleaning agent won't necessarily kill germs. Think clean then sterile and you can't go wrong.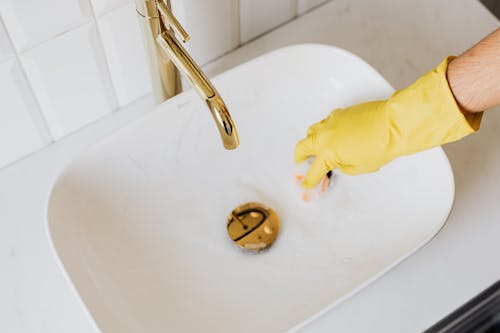 Don't mix
Unlike a 90's DJ, when it comes to cleaning products, mixing is definitely OUT OF FASHION. Chucking in a bit of this, a bit of that can have dire consequences as mini chemical reactions release all sorts of harmful bi-products which can be extremely dangerous to your health.
Think outside the box
Now might be a time to think a little more carefully about the high frequency contact points in your home. The door handles, the toilet flush handle, the taps, the car keys, the steering wheel, the remote control and even the bottom surface of your handbag. Give all of these places an extra wipe down with a hospital grade disinfectant cleaner as often as you can.
Windows and all their parts are frequently overlooked, but they are just as important to wash and clean as other crucial parts of the home. Being stuck inside while quarantining can be tough, and windows help air out a stuffy room. Take extra care to clean high-contact points such as the handles and glass panes. Using cleaners and disinfectants meant for the home is all well and good, but if you want meticulous cleaning and professional shine, you need to invest in the right tools.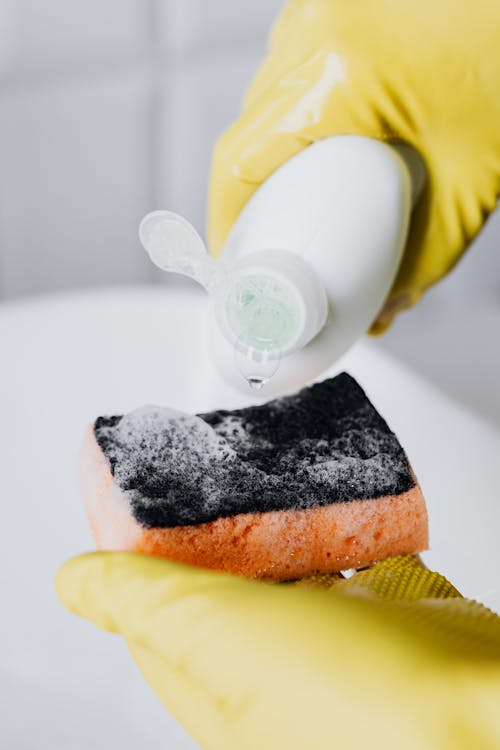 Clothes and linen
There is no need to panic, washing your clothes using your normal detergent on a hot wash should be sufficient to eradicate any viruses. If in doubt, you can purchase additional disinfectants specifically for laundry.
Keep washing those hands
It was where we all started, and nothing has changed. As contact with the outside world increases again, get back to basics with washing those hands for two happy birthday's.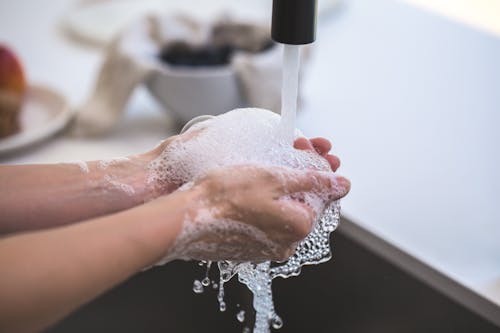 Use your dishwasher
It's a simple solution, but a domestic dishwasher with it's hot wash is an effective form of disinfecting crockery, toys, and anything else that can withstand the heat and water. Consider running guests crockery through the dishwasher even if you would usually hand wash to be extra safe.
Clean the cleaner
It's good practice to give your white goods and hover a bit of TLC and a regular clean / disinfection is the best way to keep them hygienic. You can either purchase a cleaning product specially designed for the job, or use white vinegar which does a natural but effective job at disinfecting and freshening up.
Incoming goods
Many people have adopted a quarantine or clean down method or a store and quarantine location for incoming goods. It's true that viral particles can survive on surfaces for a period of hours or even days, so take precautions when handling parcels or food shopping, and if nothing else, wash your hands after handling and minimise contact.
Don't be scared
We, just like everyone, have felt nervous about venturing beyond our safe haven, particularly with the kids in tow. But it is so important to lead by example, to show them there is nothing to fear, and to minimise risk by taking controlled and measured precautions.
There is a whole life to be lived, we need to begin to start living it again.
x MMT
(Visited 101 times, 1 visits today)