I doubt there are many parents who have dodged the bullet of a contagious stomach bug at some point. Thanks to playgroups, nurseries and schools, these little pests can turn up when least expected and spread like wildfire through the family. Hurrah.
There isn't much that can be done in these situations other than to accept the card you have been dealt, ride the storm and wait for calmer seas on the horizon. As a parent, it comes with the territory so put your squeamish ways aside, get those sleeves rolled up and accept what's coming to you.
Domino effect
Like any contagious illness, you can bet your bottom dollar the whole family will go down one by one. Starting with the source (most likely to be your school aged child), followed by Mum (occupational hazard when rinsing sicky sheets), then siblings, and then Dad (for when you have absolutely no patience left, sorry darl). When kisses and cuddles are the order of the day it's best to just accept your fate and brace yourself.
I am not even joking about this, but in our current state of vom fest even our cat was sick all over the carpet.
The best laid plans
Our latest bout of lurgy happened to fall on a weekend we had no plans at all, which in itself is a minor miracle. No kids party, no night out and no family get together. It's unheard of. Nonetheless, there were still plans that were scuppered into the start of the next week; swimming lessons, play dates, school runs. We did have a brief moment when we all seemed clear and as I declared the cabin fever over and mentioned going out. On other occasions we have had to cry off major events which can suck big time, but it is just one of those things – may as well just lock the doors and try to get in the right frame of mind for some fam-time.
Break the rules
If you're normally a parent who prefers screen free fun, and times the iPad sessions, then it might be worth putting those techniques temporarily on hold. Long days at home laying on the sofa means endless kids TV and Disney movies; ain't no poorly kiddo gonna be up for a game of twister.
Same goes for the purists of kids nutrition. If all you can get in your child is a beaker of squash and half a rich tea biscuit, this isn't any time to be worrying about their five a day. You know yourself that when you're feeling rough (ahem, hungover), sometimes all you need is a bag of hula hoops to graze on all day.
Damage limitation
One of my favourite Mum tips in these situations is major usage of old towels…lay them on pillows, on the sofa, around the kids. They seem to be petrified of a sick bowl but the comfort of a towel means the offensive biohaz can be whisked away quickly without destroying all your soft furnishings in the process. Think hand towels rather than bath sheets; they wash and dry a darn sight quicker than sofa covers and bedsheets, plus if you're anything like us, you'll run out of clean bedding far quicker than you will old towels (it's so much easier to switch clean in the night too).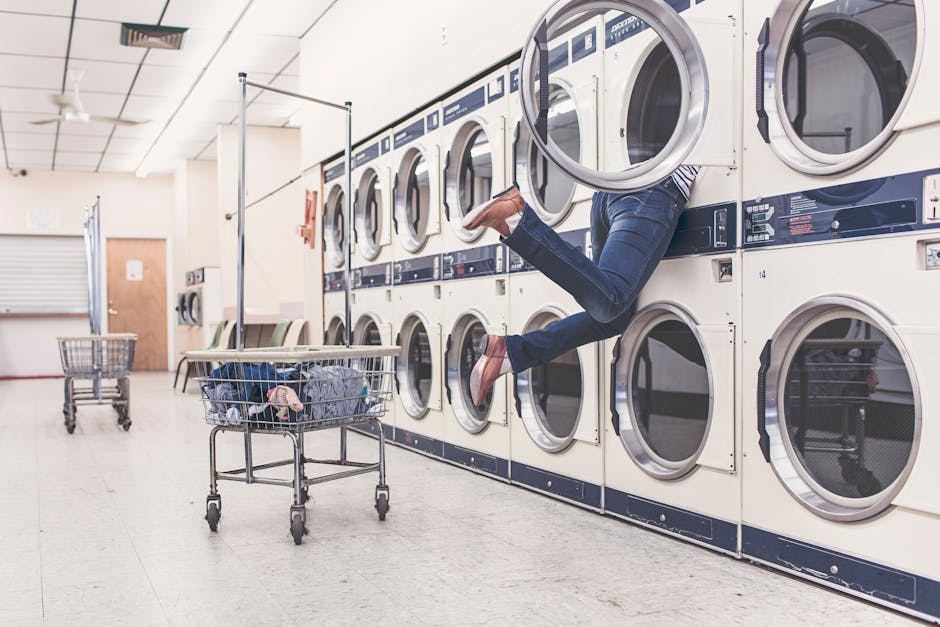 Whilst Daddy meant well snuggling you up in his enormous dressing gown post-vom, all I could think of was the size of my growing laundry mountain. Even in these situations, it pays to be practical.
Prevention is better than cure
I'm not entirely sure prevention is even possible in these scenarios, but there certainly isn't any cure so it's worth a try! You can't have enough disinfectant on the go – sprays, wipes, in laundry, hand washes and gels. Clean the loo and use gloves if needs be. Wipe down every contaminated surface and get all soiled clothes out of the way ASAP.
Encourage everyone in the house to have exceptional hand hygiene – the perfect time to remember exactly why!
Avoid stomach curdling food and drink – save yourself the effort of cooking by just giving plain, bland items like toast, and as they recover, whatever they fancy to build their energy back up. In my book, if a child that hasn't eaten for days wants ice cream, then that's fine with me (as long as you're sure the vomiting has passed).
We're all different
Everyone's body copes differently with these bugs – symptoms may vary and severity too. I know I definitely had the latest bug but I was never sick. Tigs was sick just once, on several occasions days apart, and the poor mouse couldn't keep down anything for 36 hours. The cat? I think she just felt left out…
If symptoms present differently or less severe in siblings, it could well still be the same bug.
Making a call
The general rule for most schools and nurseries is to stay away for 48 hours since the last episode of sickness. I thought my days of dilemma about making the sick call were long gone, but it's a difficult call to make when the sickness has been mild.
After all, most schools are hot on attendance, and if your child was just sick once, and they seem fine, is it wrong to keep them home? Missing valuable school and driving you up the wall totally healthy and fine at home? For working parents this is an even harder call to make, when work and childcare means it's a total nightmare to have unplanned sickness.
I messaged all of my Mum friends with my 'what would you do' dilemma; most (nearly all) said they'd send her in, but maybe a bit of instinct kicked in and I called the school – to which they advised keeping her off for 2 days. Whilst we felt a little fraudulent playing in the garden 36 hours later, the day she returned to school she did in fact have a second bout of vomiting and diarrhea; so maybe that 48 hour rule wasn't so daft after all.
48 hours later
The 48 hours rule is in place to stop infectious bugs spreading to other kids, and other families. This applies to clubs, swimming pools, playgroups and nurseries too. Be considerate – you don't know who has a newborn at home, an immuno-suppressed family member, someone being treated for cancer, or a pregnant woman. See the bigger picture; Spread the love, not the germs.
Call in the favours
This is the perfect time to reach out to that network you've been busy building at the playgroup or playground. Don't be afraid to ask for help – that Mum that lives around the corner really won't mind taking your kid to school whilst you mind the poorly tot. Call and ask relative to pop over with supplies. Don't struggle alone – people want to help and it will build a sense of togetherness you can share into the future; help each other out.
Best friends
The thing with vomiting, is that it goes hand in hand with fever, and diarrhea. Such a happy little trio. Whether it's the fever causing the sickness, or the sickness causing the fever is irrelevant…keep an eye on your little one's temperature with a digital ear thermometer (best Mum kit you'll ever own) and administer paracetamol or ibuprofen (or both) to manage their temperature. We've had a couple and I can highly recommend this one by Braun which is the same one I spotted in my GP surgery:
Sickness and diarrhea can lead to dehydration so keep offering water, and if needed, dioralyte; even if it comes back up. Seek medical advice by calling your GP or NHS 111 if ever concerned that things have taken a step too far; trust your instincts and never worry that you're wasting anyone's time.
Every cloud
By the end of your ten days or so of sickness working it's way through everybody, you will
a) Feel like Super Mum (or Dad)
b) Realise the love for your kids knows no limits
c) Be desperate to all get back to school / work / nursery /anywhere
d) Want to hug the first other person you see
Be strong my friend, nothing lasts forever…
x MMT
This post contains an Amazon affiliate link. If you purchase the items I reccommend I will receive a teeny piece of commission. All opinions are my own.
(Visited 1,072 times, 1 visits today)